Julie Lucero, PhD, grew up in Española, a small town situated in the heart of northern New Mexico. Opportunities were few and far between for the diverse residents of the town.
At 16 years old, Lucero left home and graduated from an under-resourced high school where college prep was a low priority. As a first-generation Latinx college student, she knows first-hand the difficulty faced by students from different cultures, ethnicities, and life experiences. 
In just over a year since becoming associate dean for equity, diversity, and inclusion in the College of Health at University of Utah, Lucero has used her unique perspective to forge new paths for underserved and underrepresented students. 
Learning science through community outreach
Lucero's efforts here build on her experience as the director of the Latino Research Center and professor at the University of Nevada, Reno. There, she and her colleagues created the Community of Bilingual English-Spanish Speakers (CBESS), a rigorous internship and mentorship program for bilingual high school juniors aimed to pique interest in science, technology, engineering, math (STEM), and health. The project's findings were recently published as a book chapter and journal article.
Nationally, Latinos make up about 18% of the U.S. population but only about 6% of physicians and nurses. With inadequate numbers of bilingual health professionals and limited non-English health information, many communities experience barriers to health care. Historically, this lack of representation has also led to a disparity among Latinx youth considering professions in STEM or health care. 
Lucero believes those statistics can change. 
In Nevada, many of the students selected to participate in the internship would go on to become first-generation college students. To help them prepare, students attended events with their parents to learn about health careers such as social work, research, medicine, nursing, dentistry, dental hygiene, physical therapy, and law, among others.
The high schoolers also spent three weeks on campus to become oriented with the college and receive mentorship in STEM. This portion of the program required students to research a public health topic that was important to them. 
At the culmination of the program, student groups took their research topics and turned them into community outreach projects with the help of undergraduate mentors and community leaders.
One group of students organized a blood drive, encouraging donations from the Latinx community because of a shortage in their area. Another placed encouraging yard signs throughout their neighborhood to support mental health. A third group planned to add better pedestrian safety signs near schools where accidents were abundant. These projects, among others, highlighted the students' innovation and enthusiasm for improving their communities. 
We need people in all disciplines because when people come together in an interdisciplinary way, it just makes our world so much more innovative, so much better, and so much brighter.
Lucero and her collaborators saw the students grow during the program. "Their confidence grew," Lucero says. "Their love of science grew. They were just so proud of themselves and each other."
Although the COVID-19 pandemic disrupted the program's first year, Lucero adds that students adapted and took incredible initiative.
She saw this community outreach model generate interest in STEM among bilingual teens. She watched it improve college entry and career trajectory for these students.
"It works," she says. "As a faculty member and researcher, I have seen it work for students. And for me, that's a win."
"Diversity cultivates innovation"
Looking back on her roots, Lucero attributes her interest in public health and education to her upbringing. Lucero received her bachelor's, master's in public health, and doctorate in health communication from University of New Mexico.
Yet growing up in Española was a challenge. The diversity was wonderful – the multicultural makeup of the town includes individuals of Hispanic, White, Native American, and other ethnic backgrounds, all contributing to a rich culture – but there was an abundance of intergenerational drug use and a lack of educational opportunities.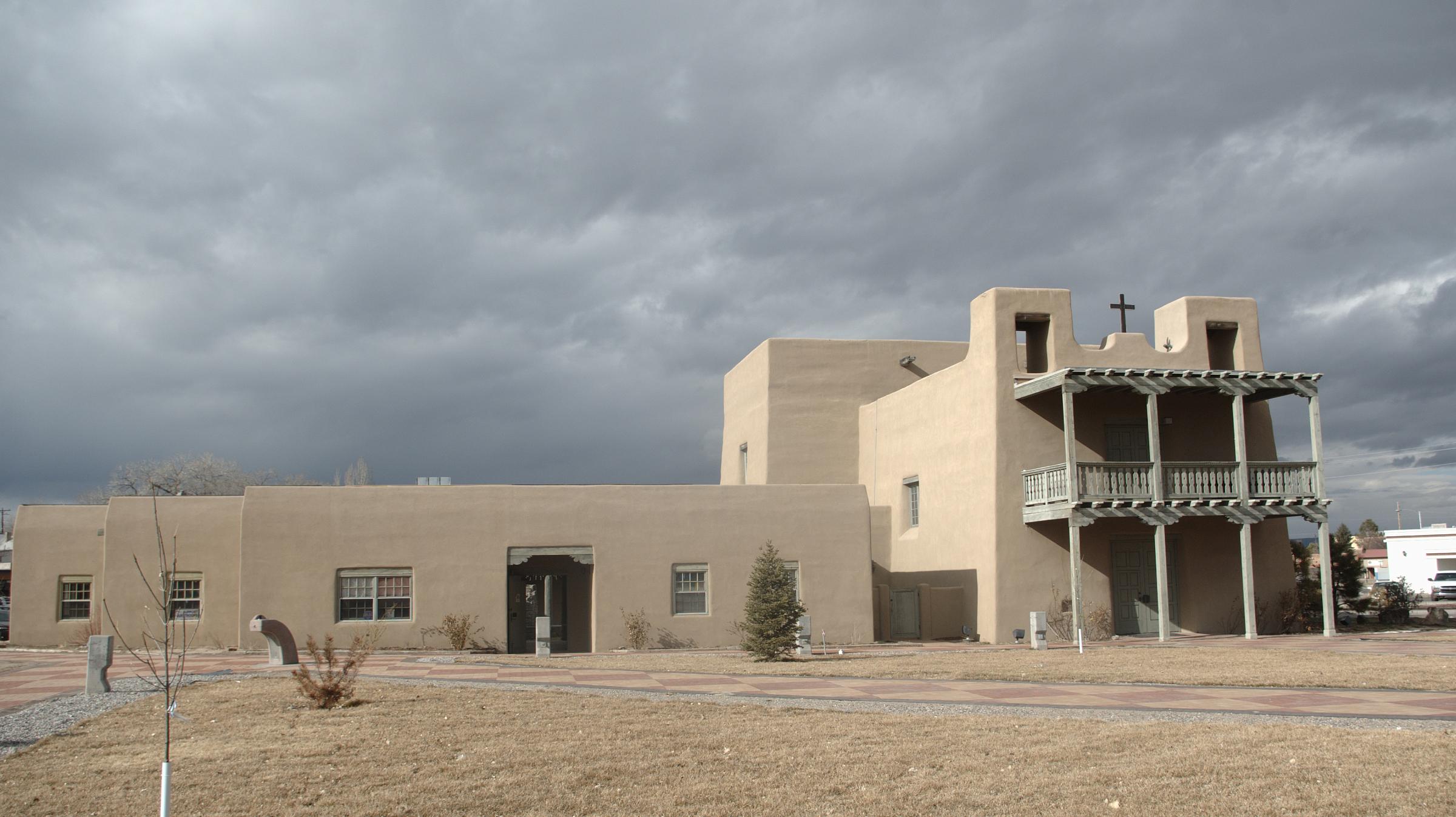 Without any interest in college after high school, Lucero found a job in in the service industry. She thought there must be something more for her, but college was something that other people did. She didn't even know it was accessible to her.
With the help of a few good people in her life at the right time, Lucero started her higher education journey at a community college. It wasn't until university that she found words to describe her experiences growing up in Española. 
As she puts it, Española "could be a case study in itself." Española is nestled amidst affluent cities like Los Alamos, home to the highest percentage of doctorate degrees in the country; and Taos and Santa Fe, both thriving upscale art hubs. But despite the proximity, Española lacked the same financial or educational resources available in these neighboring communities and thus many individuals experienced disparities in comparison. She considers herself fortunate that she found a path into public health. 
Lucero's experiences have shaped her career and inspire her research, which she has continued since joining University of Utah Health.
After seeing success with the CBESS program in Nevada, Lucero hopes to bring this type of community-based research model to Utah. Not only does it create opportunities for students, she says, but it can also be a great recruitment tool for universities. 
"Diversity cultivates innovation," Lucero says, noting that college campuses improve when people from diverse backgrounds come together.
Lucero believes that equity, diversity, and inclusion is meant to support diversity in all its realms: diversity of interests, diversity in race and ethnicity, socioeconomic background, gender and sexual orientation, and geography, among others. 
"We need people in all disciplines," Lucero says, "because when people come together in an interdisciplinary way, it just makes our world so much more innovative, so much better, and so much brighter."