A Holistic Approach to Research Education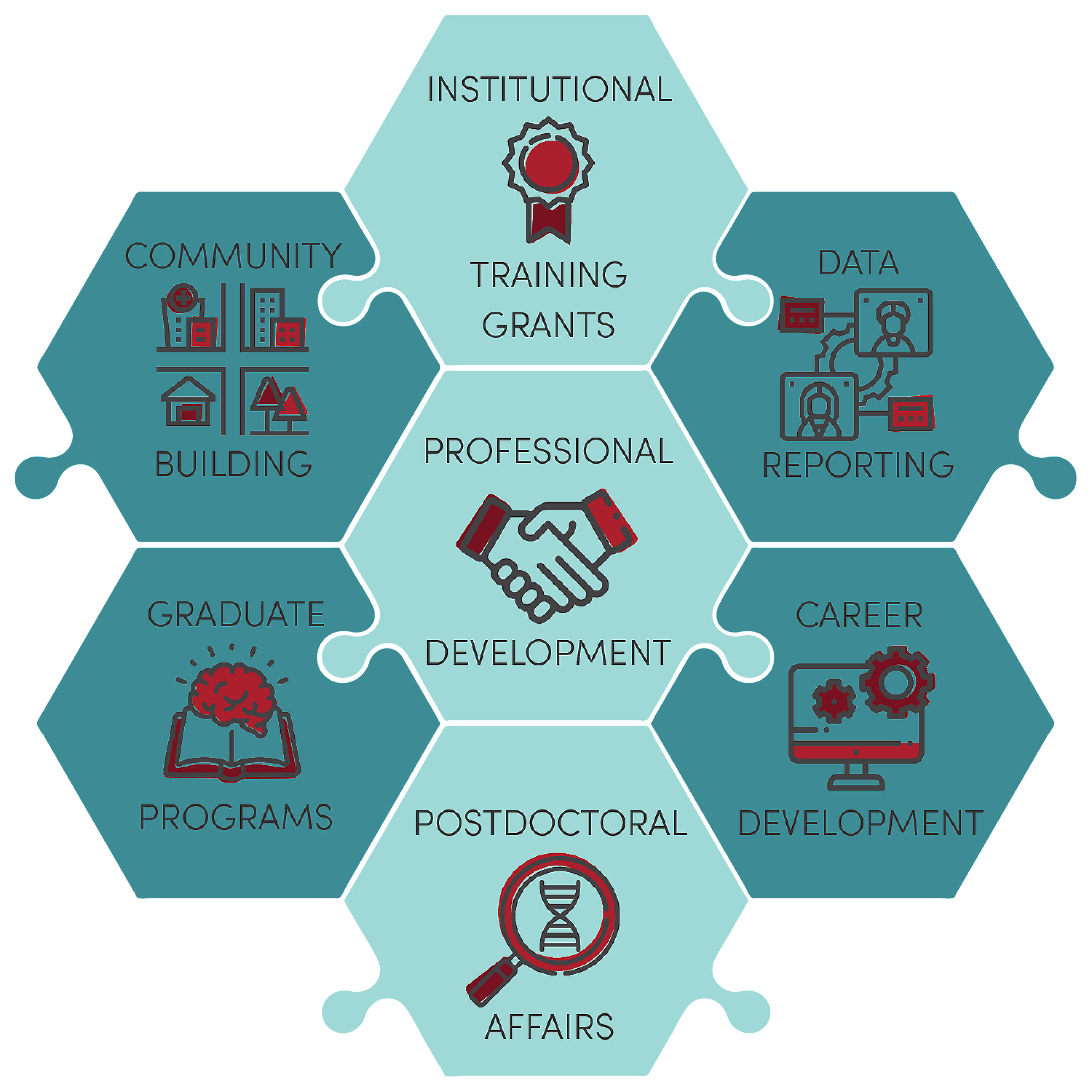 To foster an exceptional training environment rooted in evidence-based practices and a holistic approach that equips our trainees with the tools to tackle the biomedical challenges of tomorrow and the skills to identify and obtain fulfilling careers in science.
Educational and professional advancement of ALL graduate students and postdoctoral fellows in the departments and programs housed in the five colleges/schools that make up the U of Utah Health Sciences. The BREO will focus on seven areas:
Career Development
Professional Development
Graduate Programs
Postdoctoral Affairs
Institutional Training Grants
Community Building
Trainee Data & Reporting
Indigenous Land Acknowledgment Statement
We acknowledge that this land, which is named for the Ute Tribe, is the traditional and ancestral homeland of the Shoshone, Paiute, Goshute, and Ute Tribes. The University of Utah recognizes and respects the enduring relationship that exists between many Indigenous peoples and their traditional homelands. We respect the sovereign relationship between tribes, states, and the federal government, and we affirm the University of Utah's commitment to a partnership with Native Nations and Urban Indian communities through research, education, and community outreach activities.