Living Your Own Life Agenda: Health
This is the sixth blog in a series aimed to help you develop a stronger life agenda. We will use the domains defined in the life wheel. Each blog in the series will focus on one domain with prompts and exercises to help you learn more about shaping your agenda for that domain.
A journey of a thousand miles begins with a single step.
– Lao Tzu
While talking with a fourth-year medical student, she explained how important it has been—even during the busiest times of her clinical training—to make time for the big three: sleep, eating, and exercise. She talked about squeezing in short exercise routines throughout the day, packing healthier lunches, and striving for 7-8 hours of sleep each night.
While it doesn't always pan out, prioritizing these things helped keep her health in check. How are you doing with the big three? A few years ago, I was not doing so well, particularly with diet and exercise.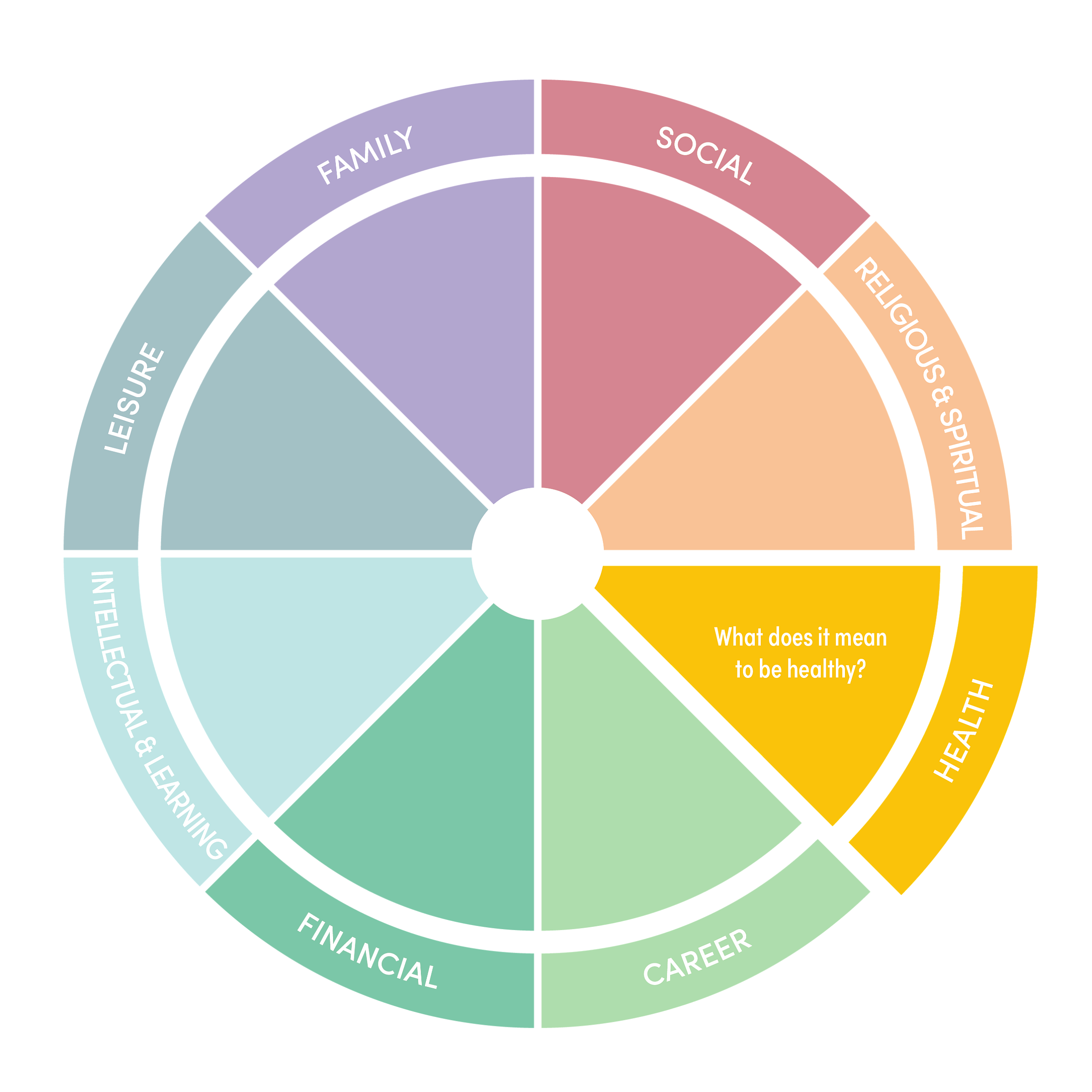 My Wake-up Call
One thousand and sixty-six days ago, a combination of sedentary activities related to juggling my career and writing my doctoral dissertation had taken its toll. I was not feeling like myself. My doctor noted my weight gain, high cholesterol, high blood pressure—and prescribed medication.
At that time, I was reminded how my dad's congestive heart failure shortened the time we had with him. In the areas I can control, I didn't want my health to limit my time with my family. In that moment of reflection, I committed to take control of my health before Christmas 2020.
The next morning, I woke up early, went outside, and tried to jog around the block. It was awful. I huffed and puffed. It was painfully slow and nauseating. My feet and ankles resisted every step. But I kept going, and with each morning, it became a little easier. I also purchased a heart monitor to track exercise improvements and calories burned each day.
In addition to exercise, I also started paying attention to what I was eating. I didn't stop eating treats. I just decreased my portions, started drinking more water, read nutrition labels, and tracked my daily food intake on a Google Sheet. I did not buy expensive diet foods or follow a fad diet. I wanted to do something that worked in the real world, in my own kitchen and pantry. Using my own calculations to process and moderate what I was consuming, I also wanted to "crack the code" on the best way to eat out.
One year into this effort to lead a healthier lifestyle, my weight, cholesterol, and blood pressure were in a much better range and a regular exercise routine of running 2-5 miles most days of the week, coupled with calisthenics, became a strong habit. While it can still be a challenge, prioritizing my health in these areas has made such a positive difference in in my life.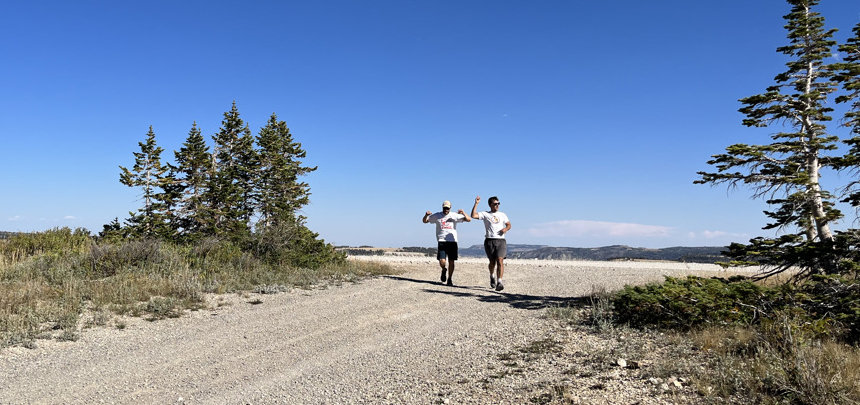 Lessons From My Health Journey
Start where you are. When taking on something that will require a lot of effort to change, it can be extremely discouraging to fixate on a distant desired outcome. Breaking lofty goals down into smaller attainable goals along the way made a huge difference. When I started, the goal was 30 minutes of movement and included primarily walking around the block. This eventually led to jogging and running. But I had to take it literally one step at a time. Consistent effort over time led to incremental and sustained improvement.
Perfectionism will hold you back. In the beginning, I found myself saying if I couldn't do it perfectly, I didn't want to do it at all. But I quickly learned that mistakes were part of the process and understood there will always be off days where nothing goes as planned. When this happens, I learned to start over the next day and keep going.
Don't go it alone. Knowing myself, I needed a community of support. My family was very encouraging and patient with my daily routines. I also identified an accountability partner who I emailed every day for the first year to check in with my daily numbers and confirm that I had exercised.
Have back-up plans. To reach a daily exercise goal includes planning for the day to go sideways. For my daily workouts, I have a preferred time before work, a less ideal time after work, and the dumpster-fire version at night that includes 15 minutes of breaking a sweat purely to keep the daily routine alive.
Enjoy food. When I adjusted my diet, I actually started to enjoy food more. I noticed what I was eating and savored the taste. I started eating more fruits and vegetables as well as trying new recipes. I also appreciated being hungry in between meals as I reduced snacking. I realized I had not truly enjoyed what I was eating before.
What does taking control of your health look like for you?
In medicine and in life, it's up to us to prioritize the things that matter to us. Good health is essential. As you think about the big three—eating, sleeping, and exercise—what can you do to start making small changes to improve your health?
Anything is possible when we break down our health goals into small, obtainable daily efforts.
Next time, we will explore the financial domain of the life wheel. How do we develop a healthy relationship with money? How do we develop an agenda to cultivate wealth? These are questions that we will examine as we continue to develop a complete agenda for the eight domains of life.
Tom Hurtado, EdD
Tom Hurtado is the senior director of Student Affairs and Professional Development at the Spencer Fox Eccles School of Medicine at the University of Utah. Hurtado helped to develop RealMD, a groundbreaking professional identity development program for medical students. He also hosts the RealMD podcast for students, faculty, and staff to talk about meaning and purpose. Hurtado received a doctoral degree in organizational change and leadership at the University of Southern California.  
DON'T MISS OUT. GOOD NOTES delivers to your inbox.