Living Your Own Life Agenda: Social
This is the fourth blog in a series aimed to help you develop a stronger life agenda. We will use the domains defined in the life wheel. Each blog in the series will focus on one domain with prompts and exercises to help you learn more about shaping your agenda for that domain.
It is love and friendship, the sanctity and celebration of our relationships, that notonly support a good life, but create one. Through friendships, we spark and inspire one another's ambitions.
— Wallace Stegner
Wallace Stegner's Crossing to Safety exemplifies the social domain of the life wheel. The novel tells the story of a group of friends who enjoy each other's company and maintain lifelong connections. The friends are committed to seeing each other through the challenges of life. Stegner celebrates how important strong friendships can be as we navigate life's journey.
In contrast, recent studies indicate that Americans spend less time socially and experience a stronger sense of loneliness than they have in previous decades. Prioritizing the social domain of the life wheel will help counteract our individualistic tendencies and decrease loneliness as we develop meaningful friendships.
How do you show up for your friends?
A recent episode of the How to Talk to People podcast describes American mainstream culture as individualistic and "flaky" when it comes to maintaining connections and showing up socially. Think about the last time you RSVP'd for an event. Did you let the host know if you would be there? Did you show up? Although a step in the right direction, building social connections takes more than RSVP etiquette.
Here are a few ideas for being more socially engaged through practicing interdependence, having simple conversations, and asking for help.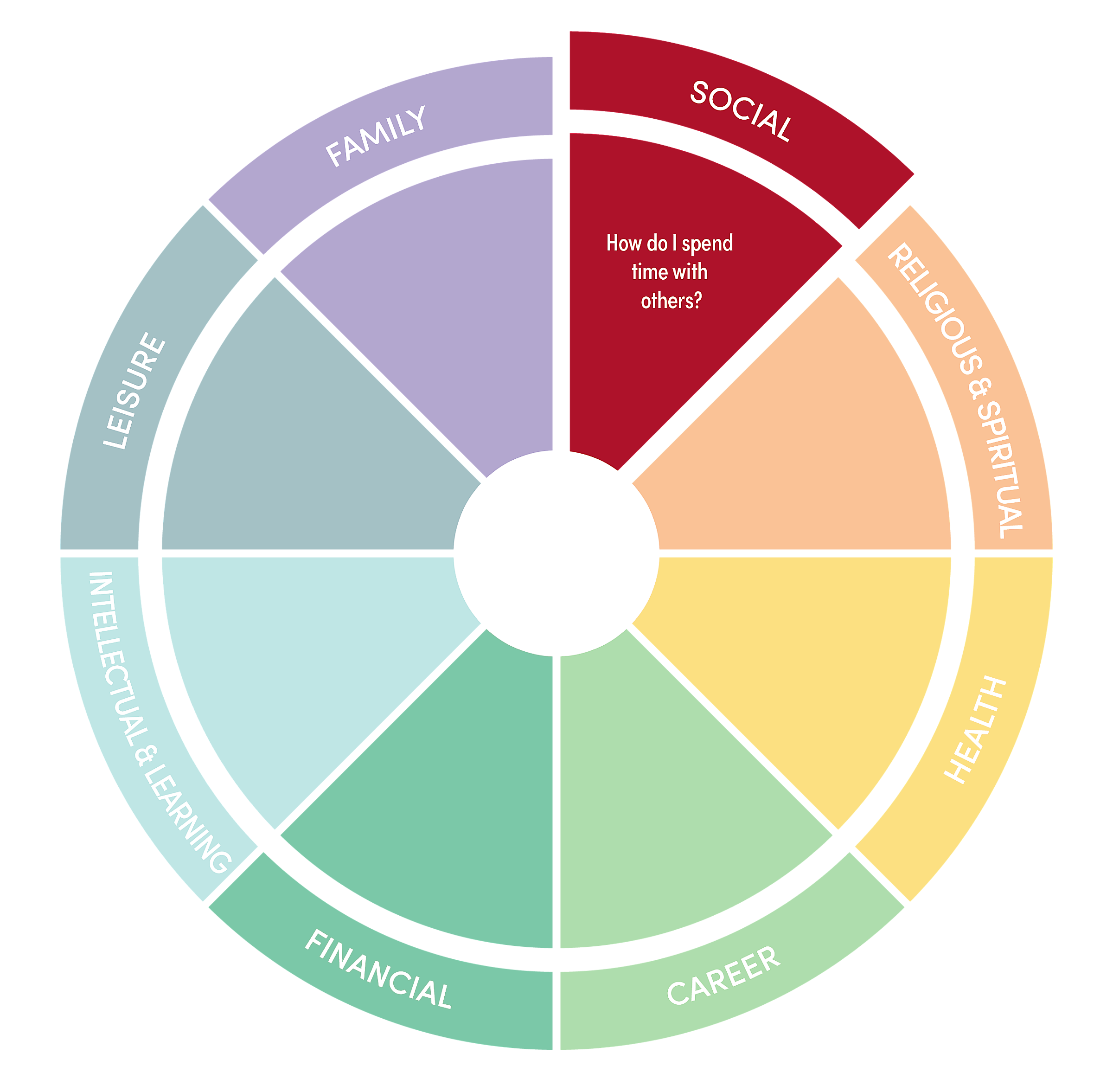 Independence vs. Interdependence
In his well-known book, 7 Habits of Highly Effective People, Stephen R. Covey explains the difference between independence and interdependence:
"Independent people can get what they want through their own effort. Interdependent people combine their own efforts with the efforts of others to achieve their greatest success."
Covey promotes interdependence as the ability to notice and combine what is great in self and others through social connections.
Ask People About Their Day
Medical students are some of the busiest people I know. And they only get busier as they transition to residency and beyond. When it comes to finding time for social interaction, medical student Trisha Enriquez encourages simply asking people about their day:
"I think that all of [my relationships in medical school] started with me just asking about their day, asking about their family. And I think that skill can't be minimized in the challenge of networking. You just ask somebody how they're doing, and you look them in the eye, and you just spend time with them. That's worked well for me so far."
For Trisha, taking a genuine interest in people led her to deeper social connections.
Do you ask for and offer help?
Another important part of social interaction is being willing to ask for and offer help. Self-authorship researcher Baxter Magolda describes the process of asking for help like being on a tandem bike. On your life journey, you belong on the front of the bike. You are in charge of steering and choosing the direction your life takes. However, you are not meant to go it alone. 


The back seat is occupied by relationships that provide support through friendship, coaching, encouragement, advice, and counsel. Increasing your ability to ask for help can be intimidating. But asking for assistance with small things is a good place to start. You might consider asking a colleague to offer feedback on a simple work assignment or ask a neighbor for help with a small house project.
In the spirit of interdependence, you also occupy the back seat for someone else. Tuning in to the needs of people around you and offering assistance fosters connection. I use these examples often to remind medical students how important it is to build their communities by being willing to ask for and offer help. Asking for help with routine things creates interdependent relationships that can be activated during especially challenging times. This reduces the anxiety of the ask because the relationships are already established.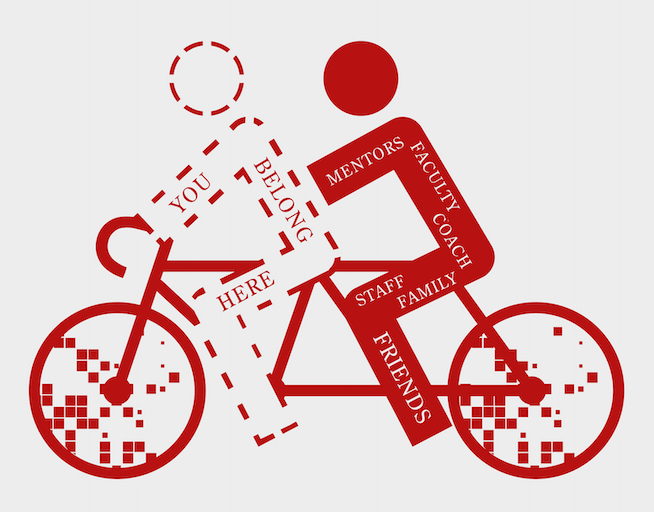 More Time for Connection
As you think about the social domain of your life, find more time for connection than you currently allow. You can start by asking people about their day. And don't be afraid to ask for help with simple things in addition to bigger challenges. These efforts will lead to a more fulfilling, interdependent life that will, as Stegner writes, "spark and inspire one another's ambitions."
In the next blog, we'll explore the intellectual and learning domain of the life wheel. In what area will you develop deep expertise? We'll share some ideas about how you can be more intentional about your own learning and development.
Tom Hurtado, EdD
Tom Hurtado is the Senior Director of Student Affairs and Professional Development at the Spencer Fox Eccles School of Medicine at the University of Utah. Hurtado helped to develop RealMD, a groundbreaking professional identity development program for medical students. He also hosts the RealMD podcast for students, faculty, and staff to talk about meaning and purpose. Hurtado received a doctoral degree in Organizational Change and Leadership at the University of Southern California.  
DON'T MISS OUT. GOOD NOTES delivers to your inbox.