Leader Profile: Erica Bisson Combines Passions for Surgery and Strategic Partnerships
Even after years of operating, I learn something new from every surgery I perform. At any given moment in the operating room, I might encounter a situation I've never seen before. That's why I go into every operation with several contingency plans. At the end of the day, the most important thing is doing the absolute best for that patient at that moment in time.
I take a similar approach to my role as executive medical officer for the University of Utah Medical Group. I collaborate with other leaders and departments to make our academic health system the very best it can be. As we continue learning, adapting, and improving, we can do the right thing for our patients, our providers, and our teams.
Circuitous Path to Medicine 


I didn't always know I wanted to go into medicine. I completed an undergraduate degree in psychology with a minor in sociology. After graduation, I intended to become an adolescent psychologist. I took a position in psychiatric research at the University of California, San Diego. While researching the genetics of alcoholism, I started to consider a career in medicine. 


Fortuitously, I had the opportunity to complete my pre-med coursework at San Diego State University. And at 26 years old, I was accepted into Tufts University Medical School. During rotations, I really enjoyed surgical subspecialties. I matched in general surgery, thinking I would be a colorectal or vascular surgeon. However, after spending a month in neurosurgery as a first-year resident, I was hooked. 

I was fascinated with the breadth of the field and the range of patients being treated—from completely healthy to disabled, from in utero to in their 90s. I ended up withdrawing from general surgery and being admitted into the University of Vermont neurosurgical residency program. Drawn to the opportunities for innovation, I selected spine surgery as my specialty.


I thrive on being engaged in the neurosurgery community, locally and nationally. It offers continuous intellectual stimulation and a concrete opportunity to advocate for best practices. Over the last six years, I led a multi-institution collaboration using national patient registry data to establish the value of care in spinal surgery.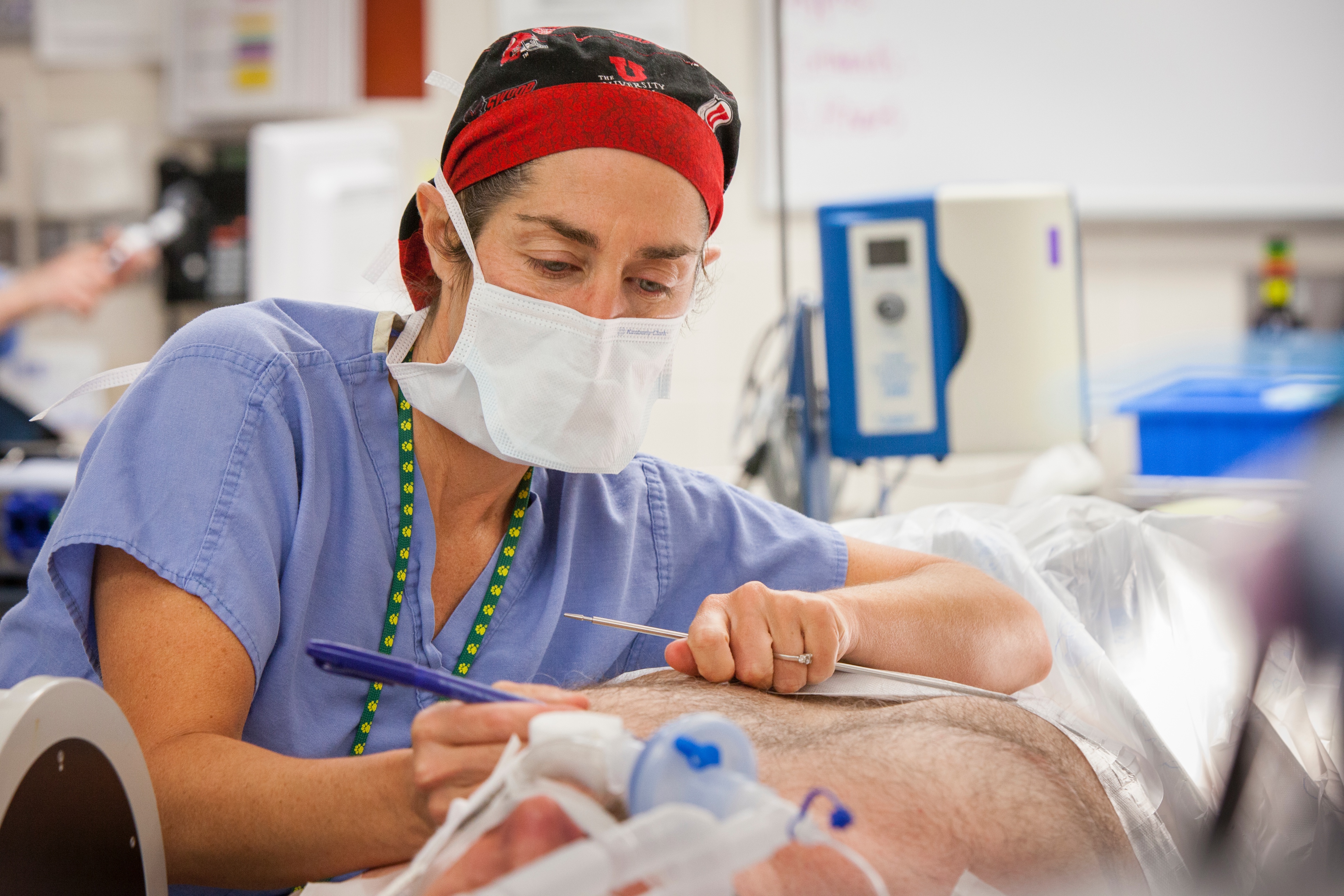 Core Values
I believe in honesty, integrity, compassion, empathy, and collaboration. As a doctor, I want to inform and care for my patients. It is rewarding to educate patients on their health in a way that is meaningful to them. It's not just about the operation. It's about making decisions with, not for, the patient.
As a leader, I try to be attuned to the voices in the room—spoken and unspoken. At U of U Health, we do our best work as a team. Our leaders believe in our people and our frontline workers. We are focused on important strategies to help our system grow in a responsible way that meets the needs of our communities.
In every role I've had at the U, I've observed two unique strengths: innovation and collaboration. We have an entrepreneurial culture that fosters partnerships. There is tremendous collaboration across departments, divisions, schools, and colleges, and between basic science and the medical school.
A Changing Environment 

In academic medicine, we are on the leading edge of discovery. That's what we were made for. It defines who we are in the world of health care. Our missions—clinical care, education, research, community collaboration—bring together a diverse group of individuals from different disciplines. We work together to improve lives.
We'll need to draw on our collective strengths to tackle big challenges and opportunities.
Socioeconomic and political factors are changing academic medicine. As the largest academic health center in the Mountain West, we have an opportunity to be a leader in health for an even greater patient population. We should be a model for health care systems around the country.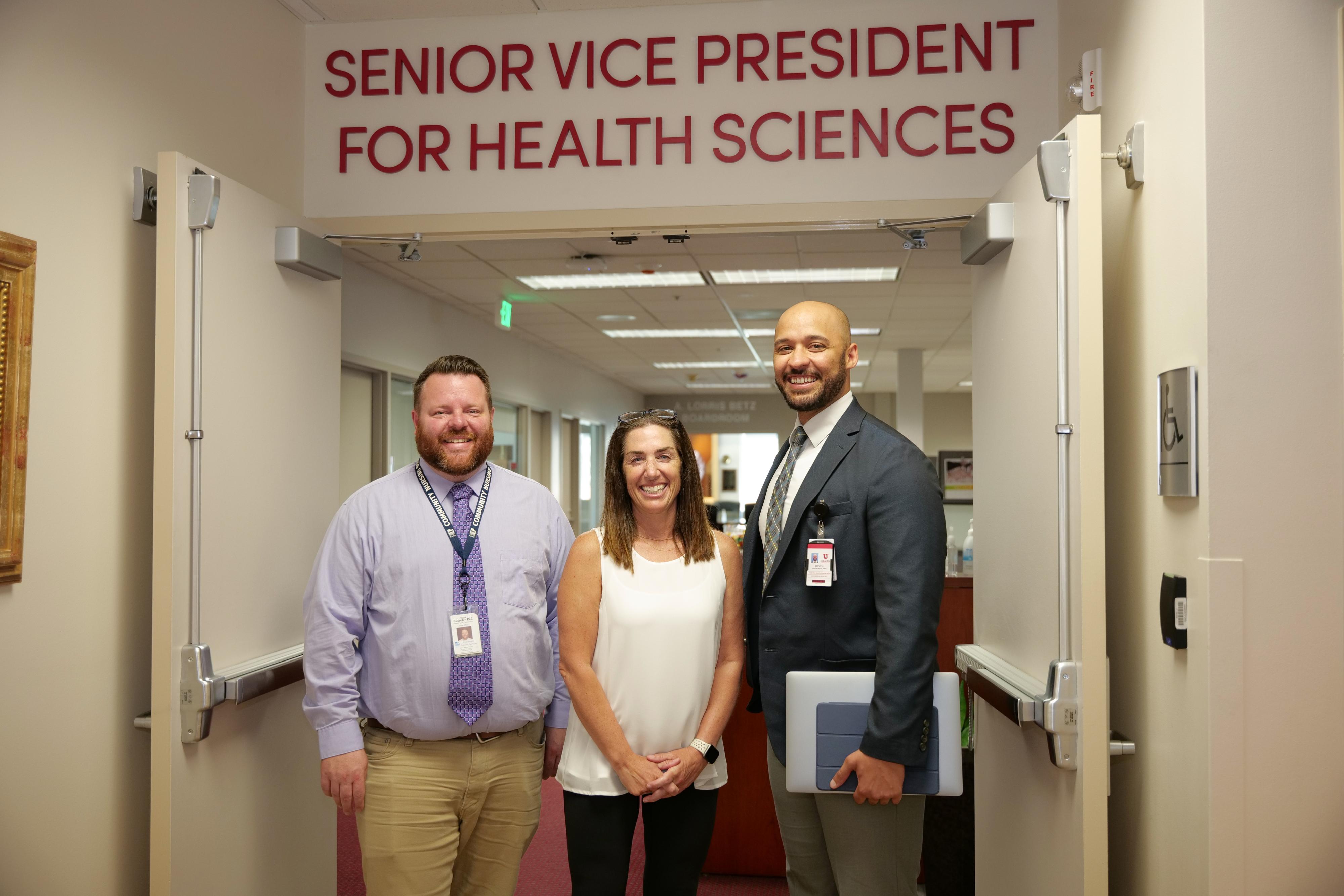 Medical Group Priorities
The University of Utah Medical Group is among the largest academic practices in the country, representing physicians and many advanced practice clinicians. Members improve care by implementing value-driven strategies, innovating new standards of practice, and integrating patient-centered care. 


As executive medical officer, one of my goals is to increase the visibility of the medical group. We are a valuable asset to medical school departments and an able partner for our hospitals and clinics. Increasing alignment between our entities will lead to continued growth and productivity. This alignment will also help us tackle existing challenges with capacity and staffing.
We want to provide the best care for people across Utah and the Mountain West. As the population we care for continues to grow, patient capacity is a big concern. Effectively caring for our patients while staying patient-centered is top of mind. It is the focus of ongoing collaborative efforts between the medical group, University of Utah Hospitals & Clinics, and the medical school. 

U of U Health—and health care systems across the country—are dealing with staffing shortages and burnout. Staffing goes beyond filling positions. It involves creating an environment where everyone feels valued and heard—and where they want to stay and grow their careers. High on my priority list is doing all I can to promote an inclusive culture that supports wellness.
Optimistic About the Future


These are challenging times in academic health care. We face a lot of external pressures. Thanks to the incredible people at U of U Health, I'm optimistic we have the pieces in place to be forward thinking and aligned in a new way.
The secret to our success lies in our ability to move forward as a whole on a collective journey of excellence.
Erica Bisson, MD, MPH
Erica Bisson is the executive medical officer for the University of Utah Medical Group. Bisson specializes in complex spine surgery with a focus on cervical disease (neck pain), utilizing both novel artificial disc and fusion technology. She is a professor of neurosurgery and adjunct professor of orthopedics. Bisson has published more than 100 peer-reviewed articles and serves as principal investigator on several national and international multicenter trials. She is a fellow of the American Board of Neurological Surgeons and a member of the American Association of Neurological Surgeons, Spine Section. Bisson received an MD at Tufts University School of Medicine and completed neurosurgical training at the University of Vermont. She completed a fellowship in complex spinal disorders and received an MPH at the University of Utah.
DON'T MISS OUT. GOOD NOTES delivers to your inbox.