A Commitment to the Community
As part of our mission, University of Utah Health wants to be accessible, equitable, and culturally responsive. We have long been involved in the community. And we're always increasing our commitment to serving Utahns from all walks of life.
One of the most important tools in that quest is the Community Health Needs Assessment (CHNA).

What Is the CHNA?
Every three years, U of U Health produces the CHNA report with our strategies for addressing health needs identified by communities we serve.
Under federal law, non-profit health systems must undergo a community health needs assessment process. We work with state and community partners to serve historically under-resourced groups.
About 15 partners—including other health care systems, local health departments, and non-profit groups—participate in the year-long process. Together, we gather and share data on the state of health care in Utah. Each of us takes that raw data and digs deep to set priorities for the future.
U of U Health uses the CHNA report as our "north star" for institutional goals and priorities. We also share the document publicly to track whether we meet those goals. It's something community partners can look at to hold us accountable.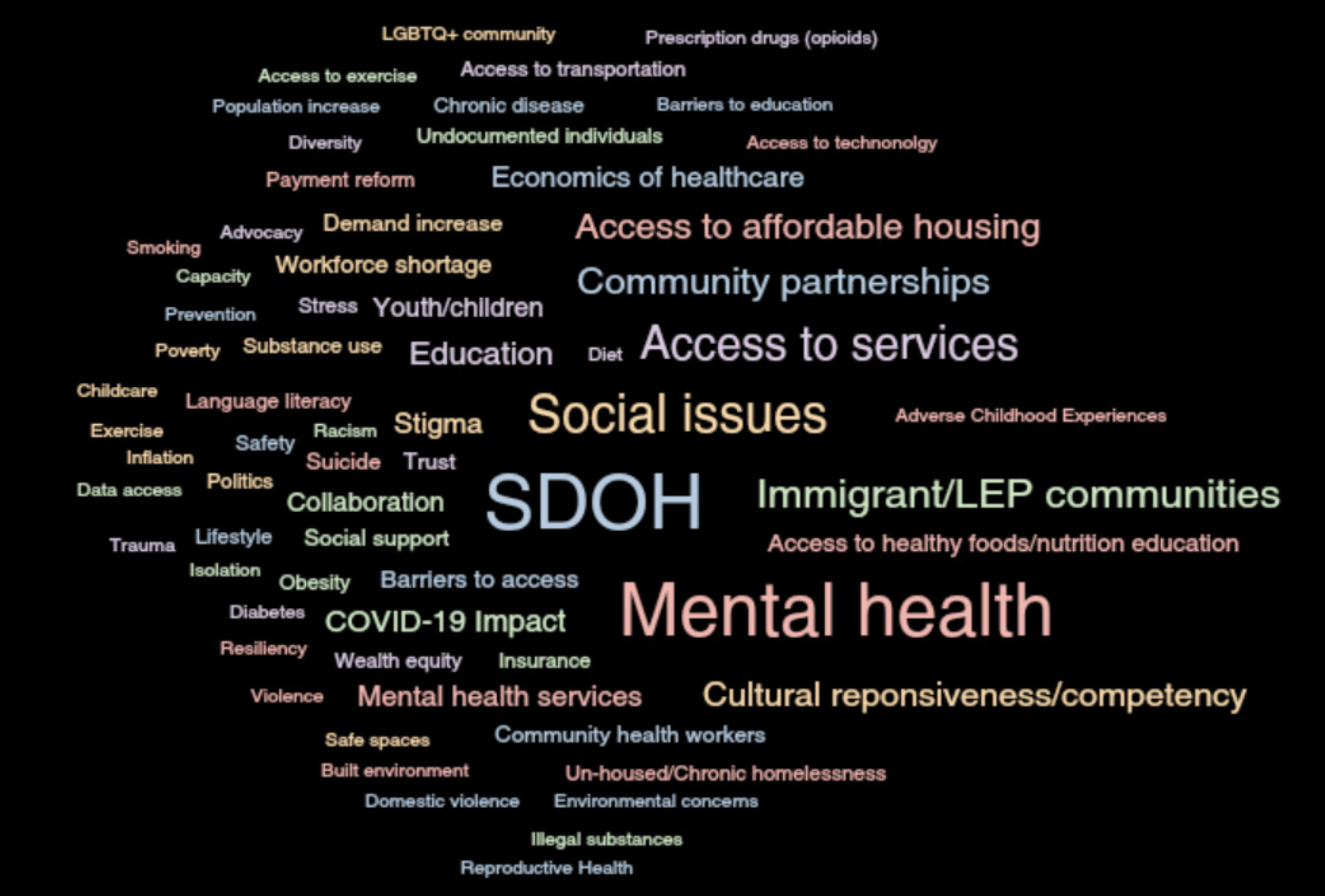 Key Findings Highlighted in the Report
The CHNA highlighted three key things we can do to improve health and well-being for the communities we serve:
1 – Aligning Goals
It's important for any organization to make sure their goals are aligned. Each department's goals support the others'. We also need to make sure these goals are aligned with the community's priorities.
During the CHNA process, community partners help U of U Health set goals that correspond with the directed steps in our strategic plan and the goals of our joint operating group.
This was monumentally important. Elevating the community priorities in our system strategy is one way of giving the community a voice at the decision-making table. This creates a strong starting point for us to find overlapping and aligned opportunities among the priorities of the hospital and the community.
2 – Improving Health Equity
We must improve health equity and reduce disparities in Utah.
The raw data shows disparities in public health. It is astonishing to see the difference in health between White people and people of color. Geographic and cultural disparities abound.
On average, a person living on the East Bench of Salt Lake Valley has a higher lifespan than someone living on the Westside of the valley. Breast cancer rates for Hispanic and Latina women are much higher than in White women.
Based on these stark differences, we set our priorities. Ten of our 11 goals for the next three years relate to improving health equity:
1. Develop rural community partnerships
2. Increase demographic data options
3. Develop a climate resilience plan
4. Expand behavioral health partnerships
5. Establish SDOH legal support services
6. Expand suicide prevention partnerships
7. Establish population health center
8. Reduce demographic-based inequities
9. Implement equitable access to health insurance
10. Improve language accessibility
11. Advance the community health worker profession
One of our first steps is to better capture data on patients so we can track disparities. Tracking race, ethnicity, New American status, sexual orientation, and gender identity can help us identify inequalities.
3 - Partnering with the Community to Find Solutions
We need to create equitable health interventions and plans. As a health system, we can't be everything to everyone. That's why community partnerships are so vital. It's important to remember we're not creating care plans for the community. We're creating care plans with the community.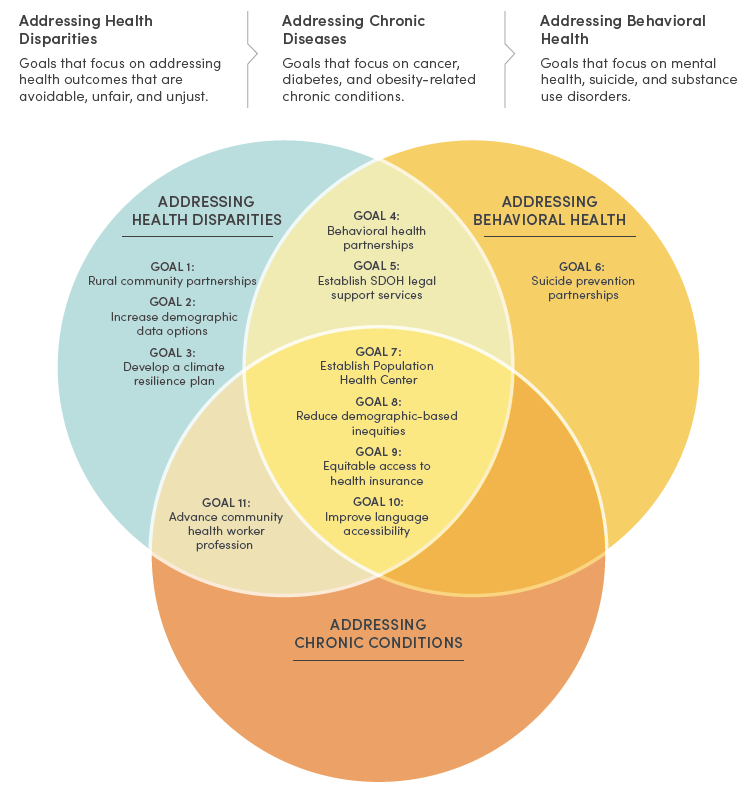 Using CHNA as a Guide
At U of U Health, we're experts in clinical care. Community members are experts in their lived experience. By living close to systemic barriers they face, they often hold the keys to finding solutions. They need to be heard and serve as co-equals in the problem-solving process going forward.
We must bring together our expertise, the voice of our patients (through our patient design studios), and the vast and varied experience of community members to improve health and well-being for those we serve. The CHNA report is an important step in that direction.
Acknowledgements: Lauren Amidon, MPH, administrative fellow for the University of Utah Medical Group, assisted with compiling the 2023-2026 Community Health Needs Assessment for University of Utah Health.
RyLee Curtis, MPP
RyLee Curtis is the senior director of community engagement at University of Utah Health. Curtis oversees University Hospital's involvement in the Healthcare Anchor Network, engages with community-based organizations to address social determinants of health, and builds partnerships across the University of Utah campus, University of Utah Health Plans, and University Hospital. She received a master's degree in public policy at the University of Utah.
DON'T MISS OUT. GOOD NOTES delivers to your inbox.