Living Your Own Life Agenda
This is the first blog in a series aimed to help you develop a stronger life agenda. We will use the domains defined in the Life Wheel. Each blog is the series will focus on one domain with prompts and exercises to help you learn more about shaping your agenda for that domain.
If you don't design your own life plan, chances are you'll fall into someone else's plan. And guess what they have planned for you? Not much.
— Jim Rohn
Several years ago, I was talking to a friend who also happened to be a health care provider. I remember the story he shared with me.
His wife Betty (that's not her real name) visited a surgeon to ask about a cyst. The surgeon strongly recommended operating to remove it. Betty told the surgeon that she would like to consult with her husband—a doctor—before deciding. "Why do you need to do that?" the surgeon asked. Flustered, Betty consented to have the operation. When my friend found out about this, he was understandably upset.
Let's rewind this scenario. Imagine that before walking into the surgeon's office, Betty talks to a coach. The coach asks, "Would you like to consult with anyone about your medical decision?"
Betty says, "I would like to consult my spouse before making any major medical decision."
Then Betty walks into the surgeon's office. How might the scenario have played out differently?
What do we learn from this example?
When we are unclear about what we want, it is easier to succumb to outer influences. If we take the time to consider what we want—to develop our own agenda—then we are better able to navigate the demands of others while considering our own needs and interests.
What does it look like to have your own agenda?
Having your own agenda means having clarity about what you want in a given circumstance. For example, if you go to the grocery store to buy dinner, having an agenda means that you have a general idea about what goes on your shopping list. If you go to the grocery store without knowing what you need, who knows what you might leave with?
What about things that matter, like work and family?
A tool, often referred to as the life wheel, can help. Within the wheel are eight domains that cover important aspects of our lives.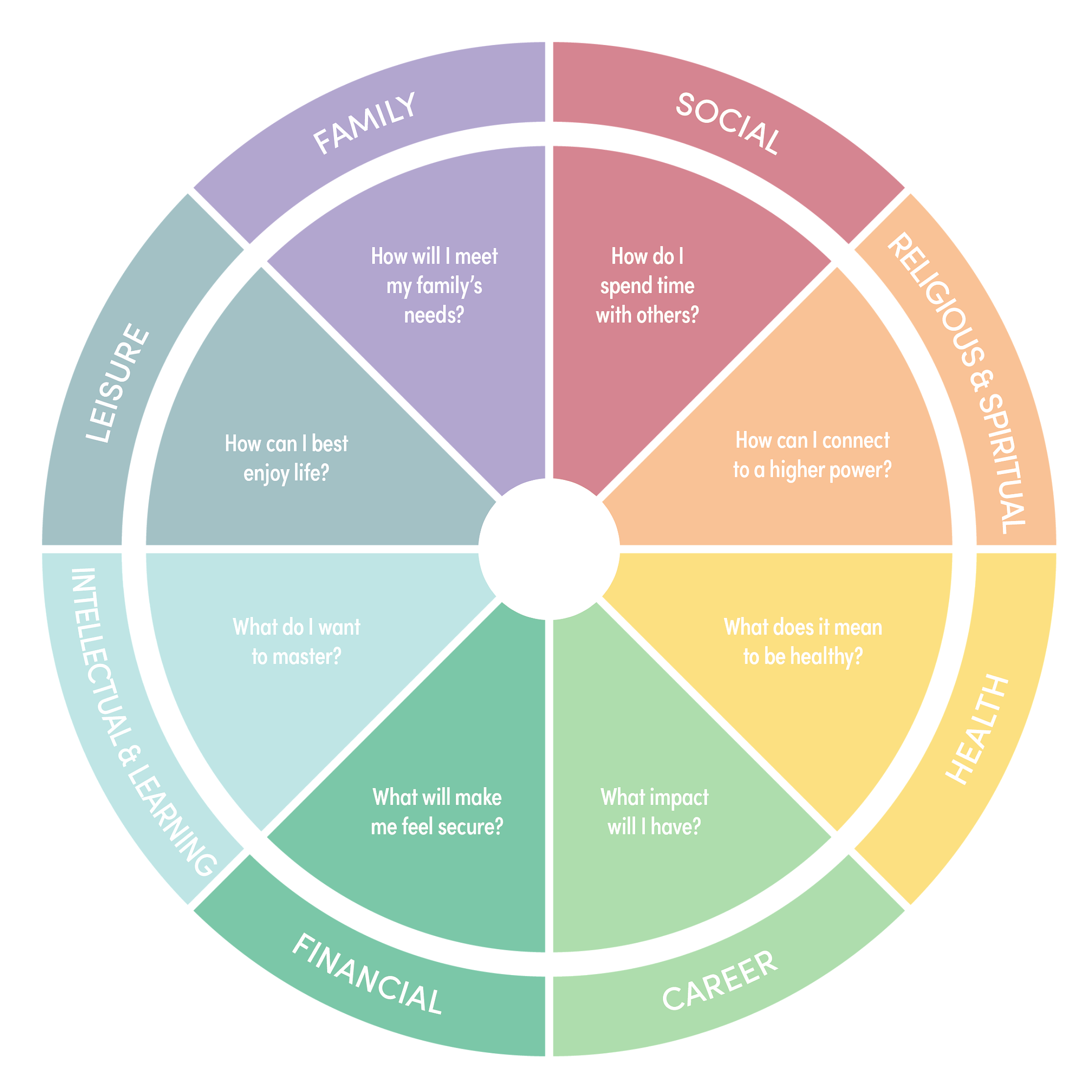 To live the life that we want to live, we should consider our agenda in these eight domains. If we do not take the time to develop an agenda, we will be influenced to live according to the agendas of others.
In the next article, we will begin with our first domain, family. For most people, this is a big one. What are our desired outcomes for family life? It is easy to say that we want to be a good partner, spouse, parent, sibling, child, etc. But how will we meet the real needs of our families? 
Other Blogs in this Series:
Tony Tsai, MBA
Tony Tsai is the director of Leadership and Career Development for University of Utah Health. Tsai helps people connect to the meaning and authentic purpose in their careers through innovative, practical programming and coaching. In previous roles, he led strategic transformation efforts in medical education. He formerly served as head of career advising at the Ross School of Business at the University of Michigan and as an officer in the U.S. Army. Tsai received an MBA from Columbia Business School.
DON'T MISS OUT. GOOD NOTES delivers to your inbox.