2022 Year in Review: College of Pharmacy
This was a year of transition and emergence. The Delta and Omicron coronavirus waves began to give way to a more endemic phase of the pandemic. Then, we were tested again with a "triple-demic." This new normal presented its own headwinds. We face challenges with workforce, professional and personal burnout, equity, access, and the need for more space—all while our city and state continue to experience rapid population growth. 
Amidst these challenges, we have a clear and exciting path forward. We continue to work together and lead with our values, promoting well-being and belonging. We innovate new approaches to providing world-class and compassionate care to our patients, offering unparalleled education and training for our many learners, and advancing scientific research and knowledge that changes the world, all in service to our communities. To share a few glimpses of that great work, each of our health science deans compiled "2022 Year in Review" narratives that reflect our ongoing efforts to excel in our missions. Please enjoy reading about the accomplishments of your colleagues in our schools and colleges at the University of Utah.
— Michael Good, MD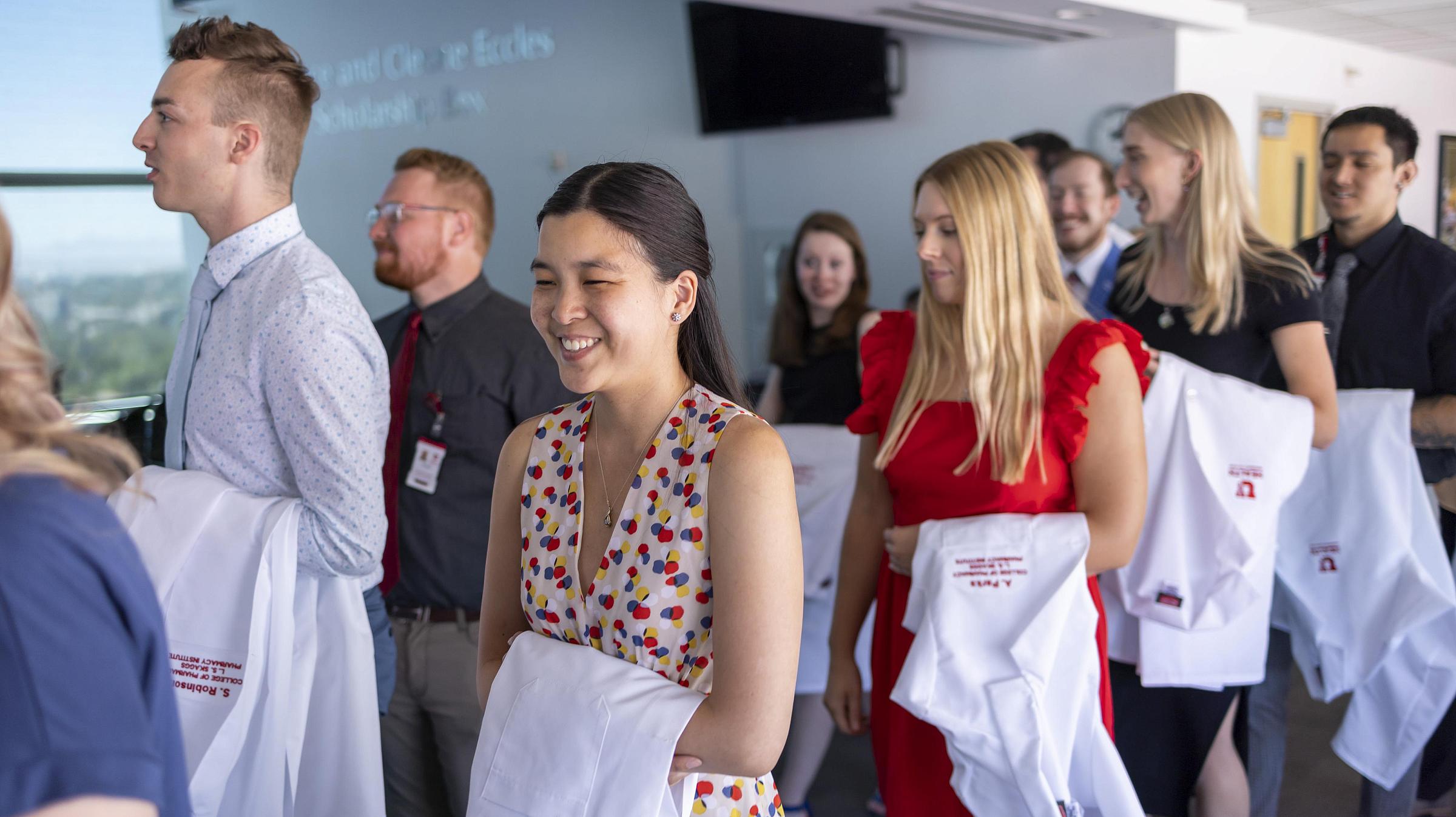 From celebrating our 75th anniversary, to expanding opportunities to become a pharmacist, the College of Pharmacy (COP) at the University of Utah experienced a year full of new horizons and warm reflections. We are proud to continue contributing to our community's health and wellness through a new COVID-19 antibody test, hosting Utah Poison Control Center operations, training the workforce of tomorrow, and much more.
Launching "First Year Free"
The COP made headlines in 2022 by announcing a new scholarship initiative for incoming Doctor of Pharmacy (PharmD) students. Called "First Year Free," the initiative completely covers the cost of first-year tuition for all first-year students, beginning in 2023. The program is the first of its kind for pharmacy schools. It makes a PharmD education more affordable and opens doors to pharmacy education for more students, including those from underrepresented communities.
I'm looking forward to the positive impact this initiative will produce. To see this vision become reality, thanks in part to a generous gift from the ALSAM Foundation and the hard work of so many of our own faculty and staff, is an honor and privilege.
COVID-19 Antibody Test Development
Shawn Owen, PhD, an assistant professor of molecular pharmaceutics, and Igor Staglijar, PhD, a professor at the University of Toronto, spearheaded a remarkable study published this summer. They developed a COVID-19 antibody test that identifies the presence of coronavirus antibodies in the blood of patients, while also determining the effectiveness of those antibodies in protecting individuals from subsequent infection by other virus variants.
These efforts by Owen and colleagues may help determine the effectiveness of vaccines and estimate the level of protection individuals enjoy against emerging variants.
Faculty Awards
Multiple COP faculty members received academic and industry honors in 2022: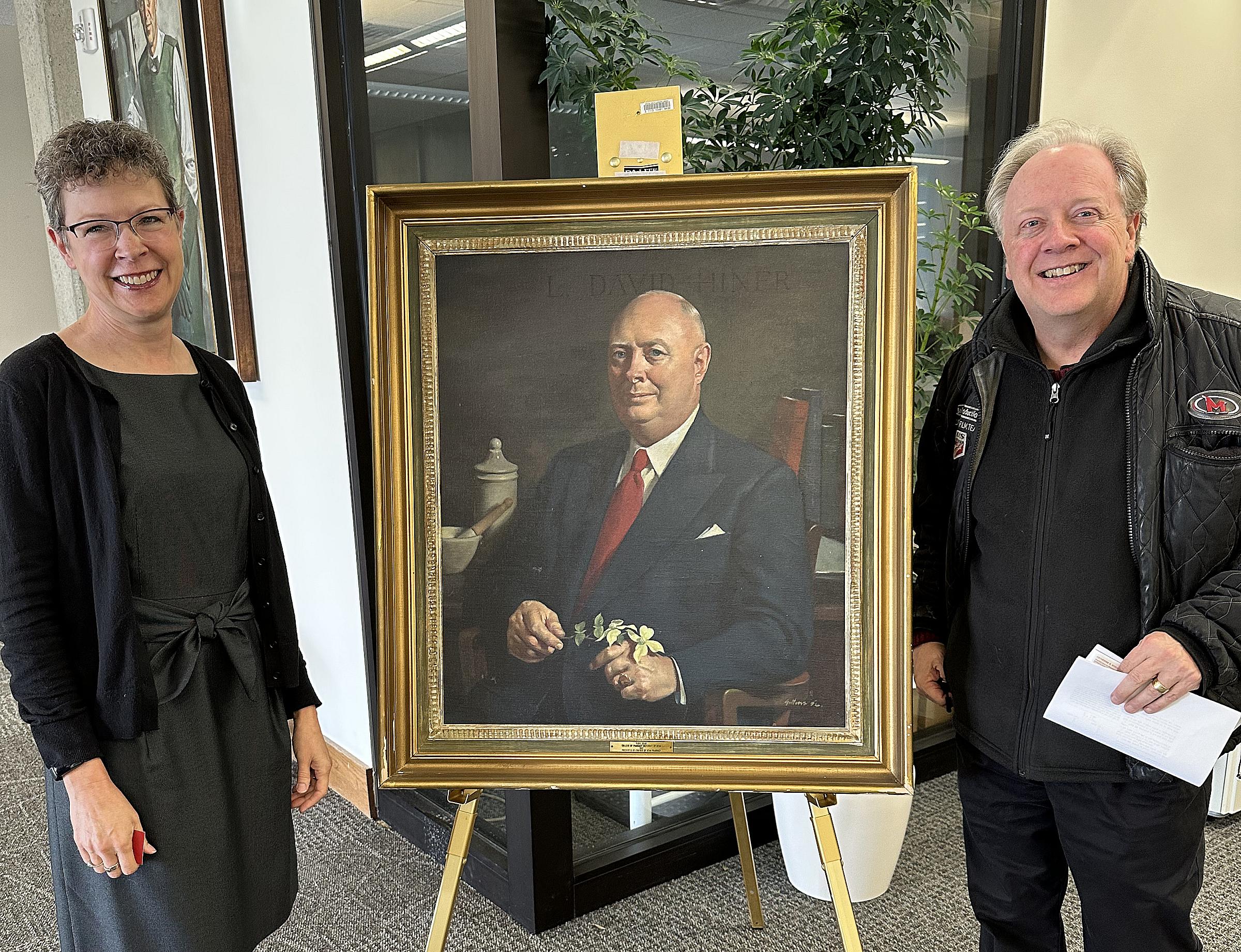 Major Milestones
In November of 2022, the college celebrated its 75th anniversary. Back in 1947, L. David Hiner, PhD, became the first dean of the COP. The first home for the college was inside a converted gymnasium. Since then, the COP has continued to provide world-class pharmacy education, a transformative work environment, and innovative research for more than seven decades.
Utah Poison Control Center Facts
Utah Poison Control Center (UPCC) is one of the most utilized poison centers in the nation. Calls to the hotline are managed by pharmacists, nurses, and trained COP students who work at UPCC as advanced level Poison Information Providers.
UPCC remained an integral part of the pandemic response for the state of Utah during most of 2022. The COVID-19 hotline was active until early October of this year. From the beginning of the pandemic until then, UPCC and its COVID-19 line staff handled nearly 370,000 calls.
In 2022, UPCC provided 725 poison prevention education hours in the community; 112 of these were community engaged learning experiences for COP students.
Department Rebrand
The Department of Pharmaceutics and Pharmaceutical Chemistry formally change its name to the Department of Molecular Pharmaceutics. This new name better reflects the current state of the department's research and teaching, which has evolved rapidly in recent years.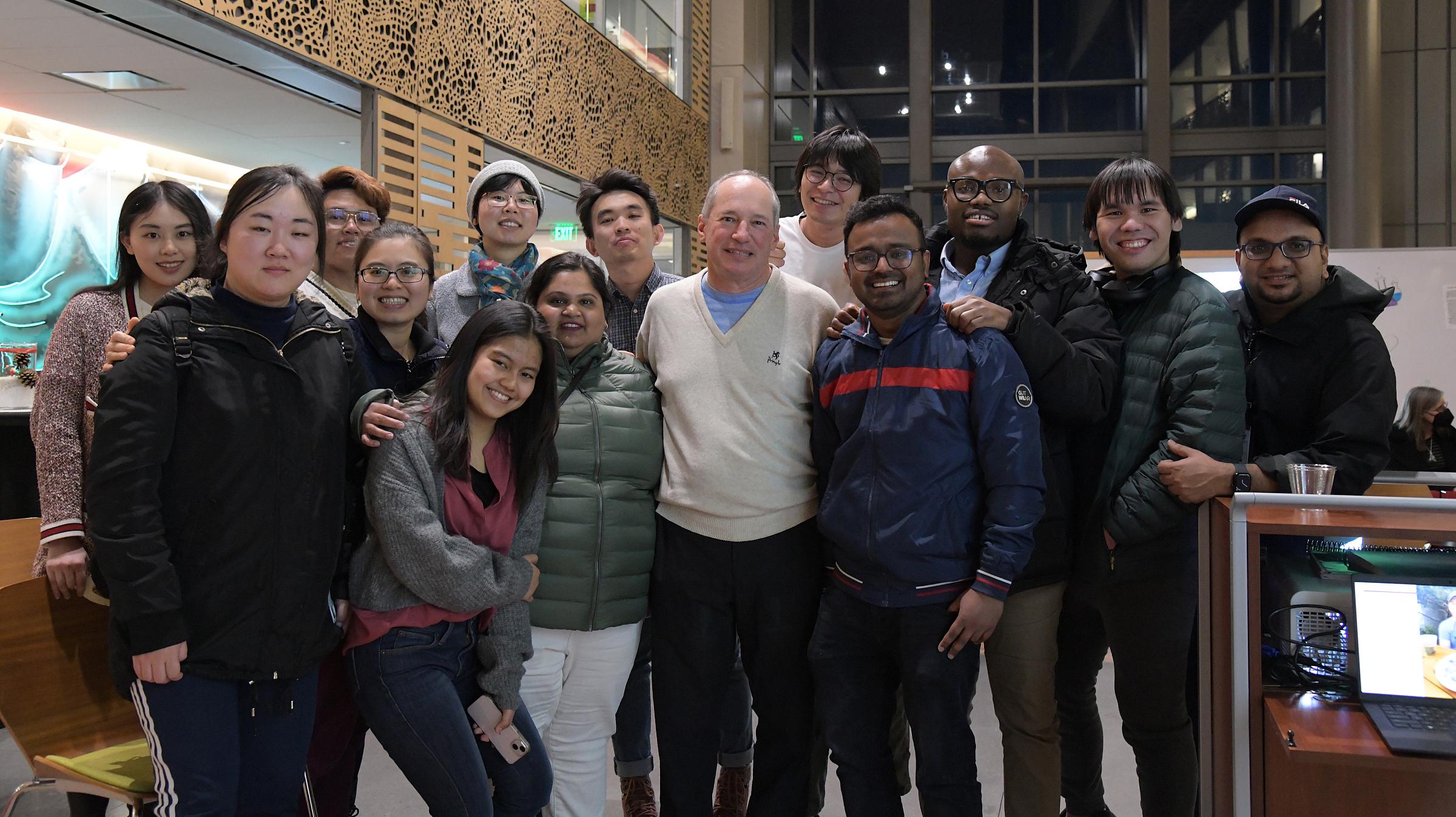 Best Wishes
Joseph E. Biskupiak, PhD, MBA, research professor in the Department of Pharmacotherapy, announced his retirement this year. We were fortunate to have Biskupiak as a distinguished faculty member for the last 21 years. Biskupiak worked extensively on cancer-related and pharmacoeconomic research, among many other pursuits to better the lives of those around him. Our thanks go to him for being an excellent mentor, researcher, and colleague. We wish him all the best in his retirement and look forward to seeing him on a golf course or ski run in the near future.
Looking Ahead
Uncertainties persist in our world today. But when we stop to consider the year behind us and the one ahead, 2022 can be viewed as a testament to our abilities of endurance, adaptation, and innovation for a post-COVID-19 era. I've seen these abilities on display every day by our College of Pharmacy students, faculty, and staff. This fills me with great optimism about what lies ahead in 2023 and beyond.
Randall Peterson, PhD
Randall Peterson is the L. S. Skaggs Presidential Endowed Professor and dean of the College of Pharmacy at the University of Utah. A chemical biologist, Peterson's research utilizes high-throughput screening technologies to discover new drug candidates for cardiovascular and nervous system disorders. Peterson received a PhD from Harvard University, where he studied as a Howard Hughes Medical Institute predoctoral fellow before completing a postdoctoral fellowship at Massachusetts General Hospital. He spent 14 years as a faculty member at Harvard, scientific director of the MGH Cardiovascular Research Center, and senior associate member of the Broad Institute.
DON'T MISS OUT. GOOD NOTES delivers to your inbox.