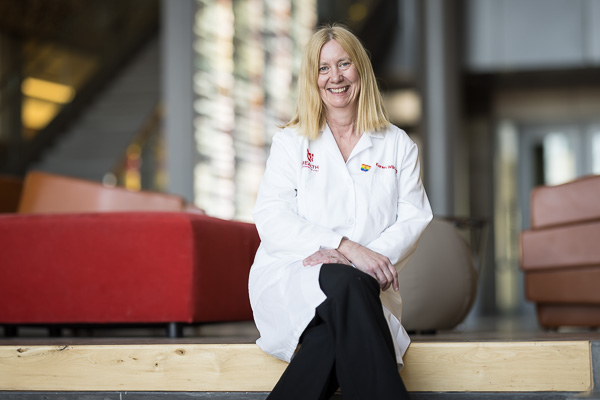 The National Institute of Neurological Disorders and Stroke (NINDS) at the National Institutes of Health (NIH) awarded the Landis Award for Outstanding Mentorship to Karen S. Wilcox, PhD, professor and chair of the Department of Pharmacology and Toxicology at University of Utah Health. Wilcox is one of six recipients who were honored for showing dedication to superior mentorship and rigorous scientific training in neuroscience research.
"Strong, effective mentorship is critical for preparing the next generation of neuroscientists to do outstanding, important science," says Stephen Korn, PhD, director of the NINDS Office of Training and Workforce Development. "Landis awardees have been leaders and role models for fostering diversity of the scientific workforce, both through their individual mentorship and institutional activities that promote both recruitment and inclusion of a diverse population of trainees and faculty."
The awards steering committee noted that they were unanimously impressed with Wilcox's exceptional contributions as a mentor, dedication to diversity and inclusion, and the demonstrable impact she had on trainees' successes. The Landis Award provides recipients with $100,000 to support continued efforts toward fostering the career advancement of trainees.