2022 Year in Review: College of Nursing
This was a year of transition and emergence. The Delta and Omicron coronavirus waves began to give way to a more endemic phase of the pandemic. Then, we were tested again with a "triple-demic." This new normal presented its own headwinds. We face challenges with workforce, professional and personal burnout, equity, access, and the need for more space—all while our city and state continue to experience rapid population growth.
Amidst these challenges, we have a clear and exciting path forward. We continue to work together and lead with our values, promoting well-being and belonging. We innovate new approaches to providing world-class and compassionate care to our patients, offering unparalleled education and training for our many learners, and advancing scientific research and knowledge that changes the world, all in service to our communities. To share a few glimpses of that great work, each of our health science deans compiled "2022 Year in Review" narratives that reflect our ongoing efforts to excel in our missions. Please enjoy reading about the accomplishments of your colleagues in our schools and colleges at the University of Utah.
— Michael Good, MD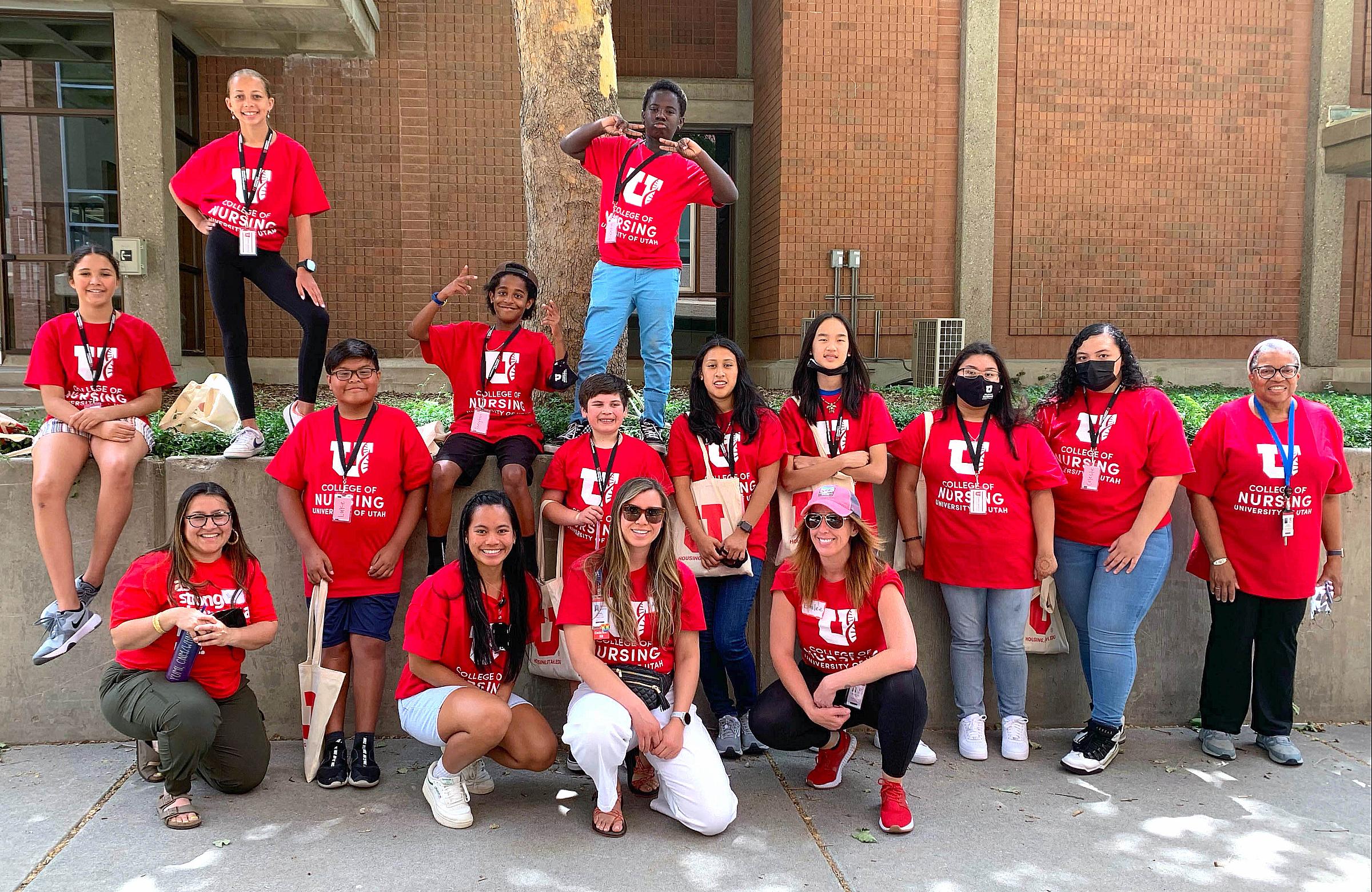 2022 was another big year for the College of Nursing (CON). From boosting our annual class size and refining nursing education to launching new research and serving communities in Utah, we've been busy.
Education
The College of Nursing (CON) increased enrollment in its prelicensure track by 25% by adding a summer semester cohort. This increase addresses the rising need for registered nurses in the wake of the COVID-19 pandemic and because of other factors that are reshaping the nursing profession. To meet this commitment, the CON accepts an additional 36 prelicensure students each year, increasing its annual enrollment from 144 to 180 students.
To better provide students with an exceptional learning experience, the CON launched our Excellence in Education (CONExEd) initiative. CONExEd equips faculty with the resources to innovate and translate evidence-based pedagogies into classroom and clinical teaching, better engaging students and increasing learning retention. Mentors guide faculty to use best practices in teaching, advising, and curriculum design. Where pedagogical evidence does not exist, CONExEd helps faculty discover nursing education knowledge through education scholarship.
Lynn Reinke, PhD, ANP-BC, was awarded a three-year, $250,000 Cambia Health Foundation grant to develop a new advanced practice clinician fellowship program at the CON. The goal is to build and strengthen the workforce of highly skilled clinicians to deliver whole person and palliative care to patients living with serious illness and their families residing in Utah's rural and underserved communities.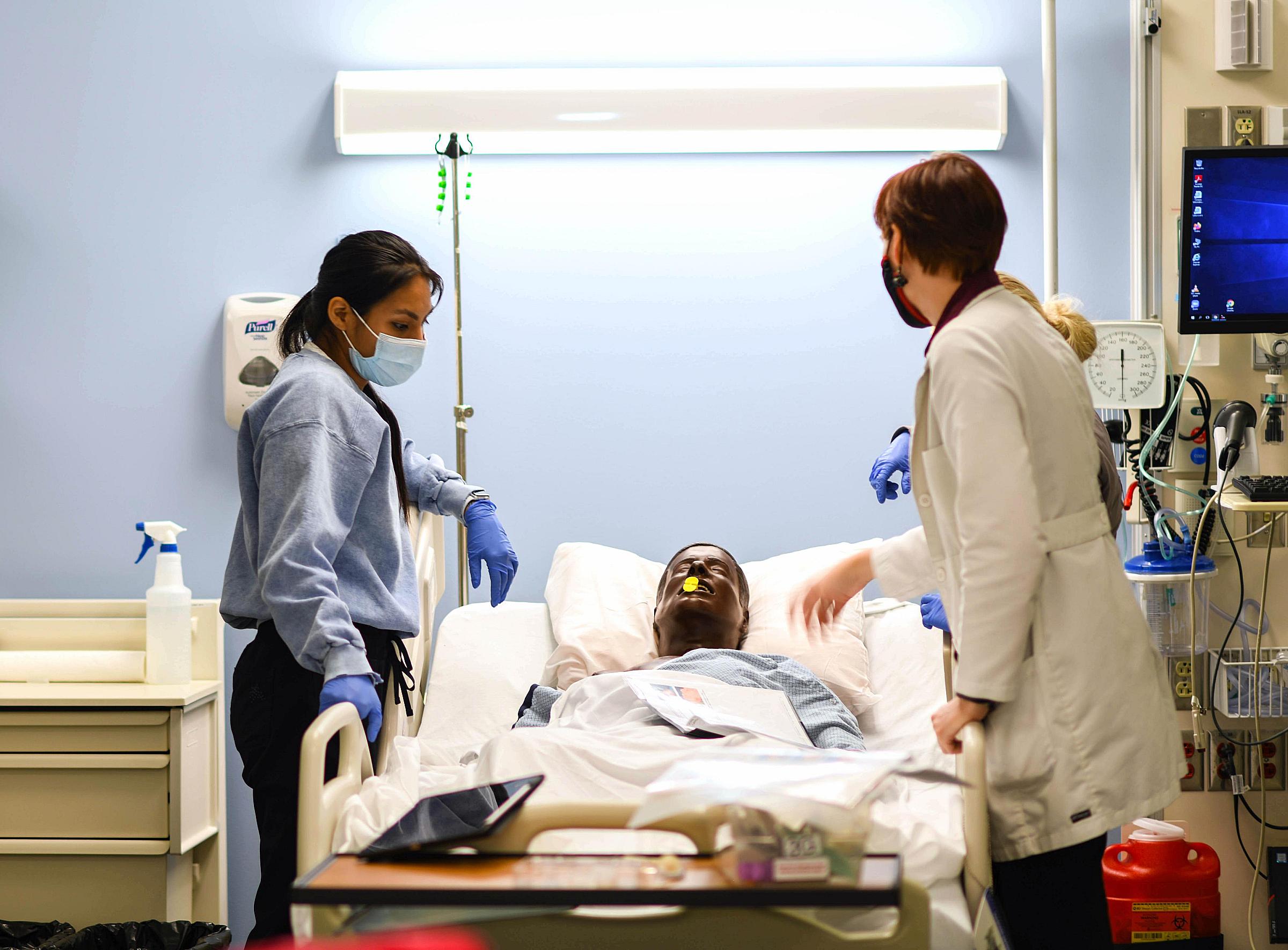 Research
Faculty and staff hold a total grant award portfolio of $43 million to study research strengths such as social and behavioral aspects of chronic disease; social, behavioral, and environmental determinants of health; health equity sciences; informatics and systems sciences; women's health; innovative care delivery models; aging; and caregiving across the lifespan.
About 1 in 5 Utahns care for a loved one with a serious health problem or disability, providing $5.1 billion worth of services annually. The CON's Family Caregiving Collaborative, led by Lee Ellington, PhD, in partnership with the Kem C. Gardner Policy Institute, published Utah's Invisible Workforce: The Economic Contributions and Health Impacts of Family Caregiving, a report detailing the economic contributions and health impacts of family caregiving in Utah.
Opioids are responsible for eight out of ten adult drug overdose deaths in Utah. To help address this problem, the CON partnered with the Spencer Fox Eccles School of Medicine to lead the Utah Opioid Healthcare Consortium––Collaborative Care Model (UROHC-CCM). The seven health care institutions and agencies in the consortium strive to improve prevention and treatment of opioid addiction in rural Utah. Supported by a $2 million grant from the Health Resources and Services Administration (HRSA), Linda Edelman, PhD, MPhil, RN, leads the four-year project.
Persons with Alzheimer's and dementia need to start planning for a time when they can no longer make decisions about their health and long-term care. To promote vital conversations with family and care team members, Kara Dassel, PhD, previously developed the Life-Planning in Early Alzheimer's and Dementia (LEAD) Guide, which helps facilitate conversations, documentation, and sharing of care planning ideas between a caregiver and person with cognitive changes. Supported by a five-year, $3.1 million grant from the National Institute on Aging, Dassel is refining the guide by adapting it to a web-based platform and assessing whether it's feasible and effective in facilitating advanced care planning.
Practice (Clinical)
The CON-led, HRSA-funded Nurse Education, Practice, Quality and Retention Program and Wayne Community Health Center, based in Bicknell, Utah, created an educational film, The Day in the Life of a Rural Nurse, to showcase the varied and unique ways in which registered nurses who work in rural Utah communities provide needed care.
Through a unique partnership with the Utah Department of Health & Human Services, Caring Connections extended culturally informed grief support services to the Latino, Pacific Islander, Tribal, and Refugee communities. They also provided opportunities for community health workers, who played an essential role on the front lines during the COVID-19 pandemic, to attend clinician-facilitated support groups.
Behavioral health services provided by psychiatric/mental health nurse practitioners were expanded in both rural and urban settings at Four Corners Unity Behavioral Health, University of Utah Behavioral Health Innovation & Dissemination Center, Juvenile Justice & Youth Services facilities, the Urban Indian Center of Salt Lake, and the Uintah Basin Medical Center.
After successful pilot testing at U of U Health, BirthCare HealthCare implemented cervical ripening system-wide, increasing access to health care services, quality, and patient satisfaction.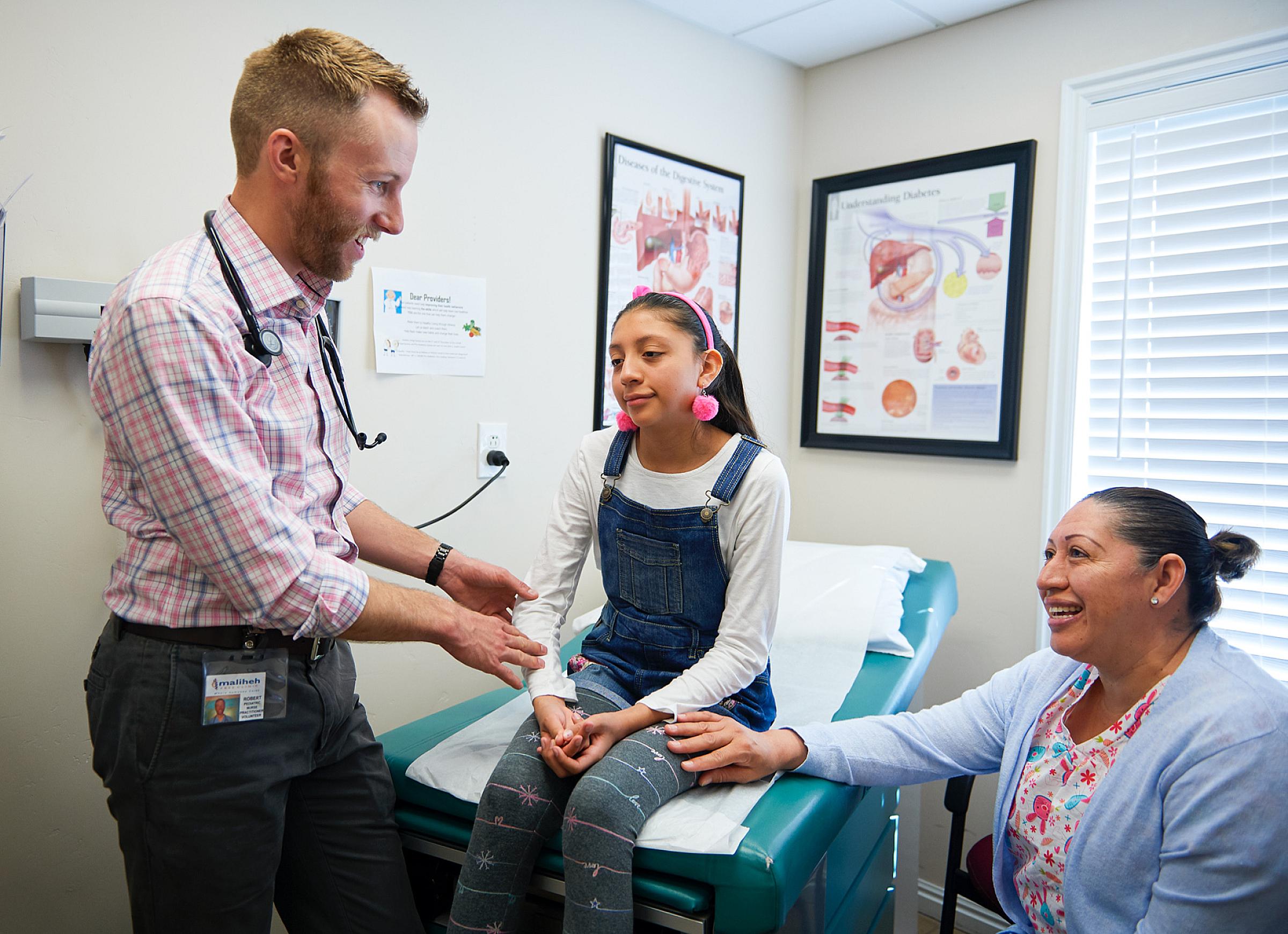 Equity, Diversity, and Inclusion
By the time most young adults are 14 years old, career conversations within school systems are well underway. The CON's HRSA-funded Nursing Workforce Diversity Project, led by Nancy Allen, PhD, ANP-BC, hosted an inaugural summer camp for racially and ethnically diverse middle schoolers in Utah. The goal of the camp was to encourage these middle schoolers to attend college and introduce them to the profession of nursing.
The Office of Equity, Diversity, and Inclusion developed the Black, Indigenous, and Peoples of Color (BIPOC) Student Group. The group hosts events aimed to build community, provide mentorship, and explore internal and external student resources. BIPOC faculty, staff, and alumni lead the group.
Awards
Numerous CON faculty received prestigious awards or recognition during 2022, including the following:
Nancy A. Allen, PhD, ANP-BC—Fellow of the Association of Diabetes Care and Education Specialists
Jacqueline Eaton, PhD—Fellow of the Gerontological Society of America, Behavioral and Social Science section
Lauri Linder, PhD, APRN—Presidential Scholar Award, University of Utah Academic Affairs; Fellow of the Association of Pediatric Hematology/Oncology Nurses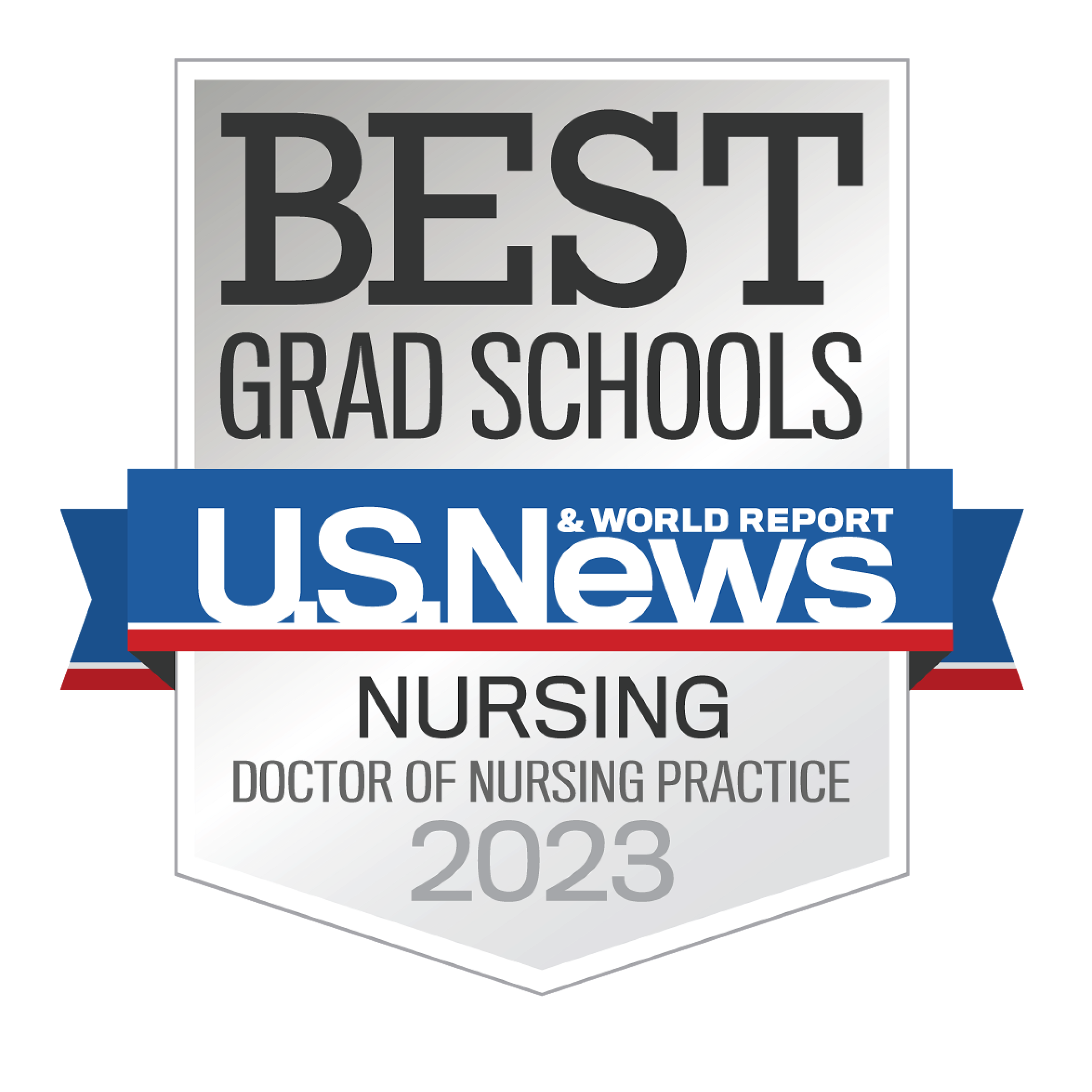 Kathleen Mooney, PhD, RN—Top Innovator Award for 2022, Healthcare Innovation;
Distinguished Research Award, University of Utah Vice President for Research
Caroline Stephens PhD, RN—Fellow of the Gerontological Society of America, Social Research, Policy, and Practice section
Looking Ahead
In 2023 and beyond, we will continue to serve as Utah's flagship nursing school. We look forward to the future as we further enhance our educational offerings, grow our research enterprise, engage communities throughout the state, and demonstrate the unique value of nursing—and nurses—in health care.
Marla De Jong, PhD, RN, FAAN, Colonel (Ret.)
Marla De Jong is dean of the University of Utah College of Nursing. De Jong prepares future nurses, gerontologists, and health care leaders to improve the health of individuals, families, and communities. Prior to being named as dean, De Jong served as chair of acute and chronic care. Before joining U of U Health, De Jong served for nearly 29 years in the U.S. Air Force, where she held clinical, leadership, research, and academic roles. De Jong is a fellow in the American Academy of Nursing. She received an MS in nursing from the University of Maryland at Baltimore and a PhD in nursing from the University of Kentucky.
DON'T MISS OUT. GOOD NOTES delivers to your inbox.