How We Listen to Those Who Matter Most
Because we want to support University of Utah Health team members, we know it is critical to understand what they're going through. To start that conversation, we recently conducted our two employee engagement surveys: Waggl for U of U Health Academics and WellCheck for U of U Health Hospitals and Clinics.
The past two years of the COVID-19 pandemic have been stressful and exhausting, for both our clinical and non-clinical colleagues. If we can get a view of how our team members are coping with these extraordinary circumstances as well as understand their needs, we can make meaningful interventions and grow as a university.
About 23,000 people work for U of U Health: around 14,000 for Hospitals and Clinics and 9,000 for Health Academics. A cross section of employees work in both clinical and educational capacities. Conducting our pulse checks is critical for building trust, improving communication, and helping this vast population feel heard, stay fulfilled, and know they're valued.
How We Gather Feedback
In addition to having team members who are willing to share their experiences, having tools to gather honest, candid feedback is critical for understanding how best to support our teams.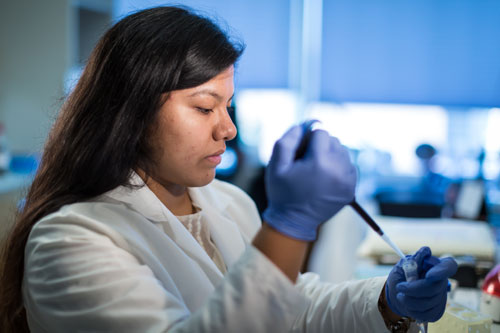 Hospitals and Clinics recently revolutionized their engagement process by creating the WellCheck system, a quarterly survey that gives leaders a timely view of team morale, engagement, and burnout. Health Academics uses Waggl, an annual survey with one open-ended question and 12 Likert sliding-scale questions to capture the degree of agreement or disagreement regarding sentiments such as engagement, communication—including psychological safety—burnout and stress, respect, control and resources, and advancement.
In February 2022, we marked the sixth quarter of the WellCheck survey and the fifth year of Waggl. Each iteration of the survey has increased our awareness of our colleagues' experiences and has influenced top organizational priorities. The process of change is ongoing, however, and we encourage teams to discuss how their results can be used to implement improvements.
Some Key Themes Revealed 
The WellCheck and Waggl surveys provided U of U Health with great feedback from thousands of people on our teams. Because of the strong safeguards to protect anonymity in both WellCheck and Waggl, we trust that team members felt safe giving their honest, candid opinions.
One of the top themes from the survey is that people continue to struggle with burnout. In fact, the number of team members reporting burnout has increased significantly over the past three years. To address this problem, we have partnered with the Resiliency Center to assist teams throughout the organization.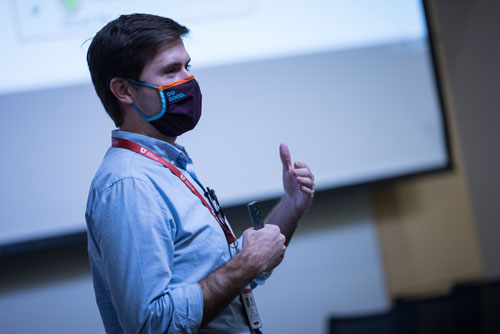 People also report increased stress from balancing work with other important priorities. Local leaders can help address this issue by being mindful of their team members' constraints and, for example, holding meetings after parents drop off their kids at school or by scheduling 50-minute meetings to allow for breaks.
While most people appreciate working from home, many responded that they miss the connectivity that comes from working in an office. Managers can plan structured activities that keep their team members feeling connected to each other and to the culture of the university, even when working from home.
Overall, the surveys suggest that University of Utah Health is a resilient community, but that changes must be made to support our community in Health Academics and in Hospitals and Clinics.
Taking the Next Steps with Data We Gather
We appreciate the honest feedback that came from Waggl and WellCheck. These surveys were just the first step in an ongoing conversation aimed at empowering our colleagues and addressing systemic issues.
We encourage leaders throughout the organization to take advantage of the expertise offered by the Division of Human Resources and Human Resource Management, the Resiliency Center, and U of U Health Equity, Diversity, and Inclusion (HEDI) to translate this knowledge into meaningful change for our organization and the people who make it great.
Sarah Sherer, MSHR, SPHR
As chief human resources officer for U of U Health Hospitals and Clinics, Sarah Sherer works with her human resources team to focus on people-first strategies. The Division of Human Resources supports more than 13,000 employees and works diligently to foster an environment of respect, inclusion, strategic collaboration, and innovation. Sherer received a master of human resources management from Southern New Hampshire University.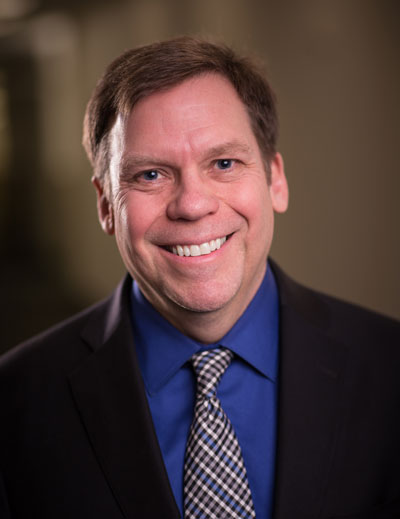 Rick Smith, MBA
As senior director of Human Resource Management for University of Utah Health Academics, Rick Smith and his team work to improve recruitment, hiring, onboarding, engagement, performance management, training, and overall human resource operations. The HR team partners with others across the organization to make U of U Health Academics a great place to work for its more than 9,000 faculty and staff. Smith received a master of business administration degree from the University of Washington.
DON'T MISS OUT. GOOD NOTES delivers to your inbox.