Using Collaborative Artwork to Heal From COVID-19 Pandemic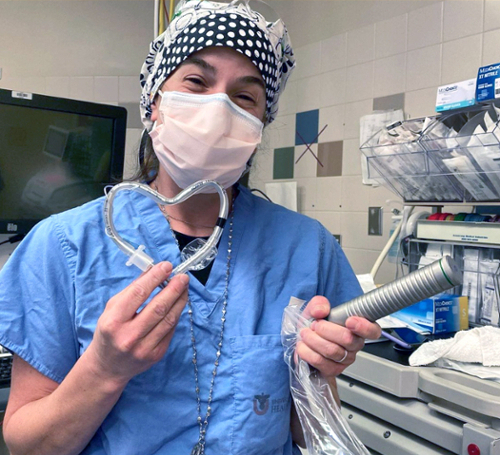 After two years of the COVID-19 pandemic, we've all had to deal with a sense of loss. Some of us have lost a friend or loved one, while many more lost our health or livelihoods. Even those not directly affected have felt the toll COVID-19 has taken on our society, our lives, and our daily routines, from family get-togethers to our children's formative years.
Healing from something like this is vital. It won't be easy, but art and community can help with the process. That's why I'm excited about Project Art Heals Utah.
This collaborative project calls on people from Utah and across the country to submit mementos and stories about COVID's impact on them. Those items, combined with clean medical waste and COVID vaccine vials, will be used to create a mixed-media mosaic by Colorado-based artist and University of Utah alumna Heidi Calega. Once complete, it will be displayed on campus starting late this spring or early summer.
The Inspiration Behind Project Art Heals Utah
The first vaccines for COVID-19 came out in late 2020, and at University of Utah Health, we were fortunate enough to be among the first people to get vaccinated.
Like many people, I experienced profound emotions when I got my COVID-19 vaccine. I was flooded with emotions about the power of science to develop vaccines in such a short time, all we've been through and all we've lost, and the recognition of that moment. I felt the need to memorialize that and, on the spur of the moment, asked for one of the empty vaccine vials.
I wasn't sure what to do with it, or with all the other empty vials I collected throughout the spring and summer of 2021. But later that the summer, I was visiting my mother in Colorado when she showed me an article about Calega, an artist specializing in creating mosaics out of waste. That's when I knew what to do.
The Artist and the Medium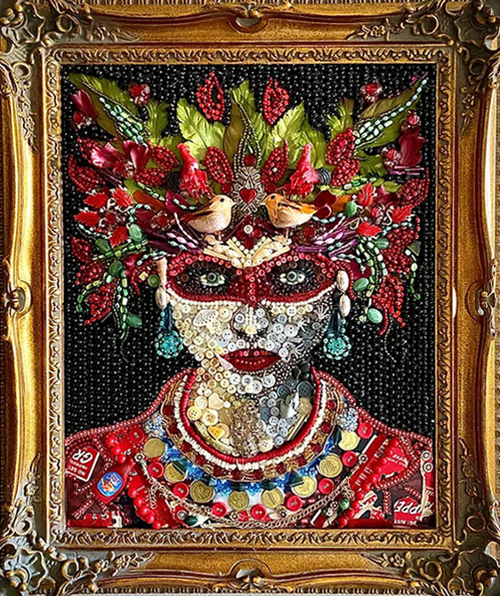 Calega said she'd always been interested in creating art out of health care waste. We started collaborating and landed on the idea of using vaccine vials and clean health care waste combined with physical mementos from anyone who has suffered loss due to the COVID-19 pandemic.
There is no hierarchy to loss. If you feel it, it's real, and we want to honor that and the journey we've been on to create a path for healing with this art piece. We want to pay tribute and memorialize any sort of loss someone may have experienced. That's where the mementos and collaborative nature of this project come into play.
Now the project is gaining momentum, and we're glad to be able to create something to help the community heal.
We are asking community members to help us create a work of art by donating mementos to honor any loss and/or experience endured due to the COVID-19 pandemic. Some examples of mementos that have been donated include:
A small plastic fish that represents the ocean. The contributor loved going to the ocean and felt the pain of having to cancel trips to the ocean.
Poetry commemorating the loss of a loved one.
A button off a loved one's shirt.
Mementos from a trip.
Costume jewelry.
Miniatures of any kind that depict a favorite food, toy, or activity representing loss.
And other personal tokens of remembrance.
My own contribution was a badge holder the University of Utah gave to us. I wanted to dedicate that to health care workers to honor the moral injury and burnout they suffered because of this pandemic—and also to honor their bravery, courage, and resiliency.
Items that are hard-surfaced, smaller than 1-2 inches, and can lie flat work best (think something smaller than a Matchbox Car). If someone doesn't want or isn't able to contribute a physical item, they could leave a virtual memento, like a poem, drawing, story, or anything else that they feel honors their loss. It's important that memorializing be all-inclusive and accessible to everybody. We invite everyone to donate physical and/or virtual mementos.
You can get a glimpse of the concepts at artheals.utah.edu
Plans for the Finished Project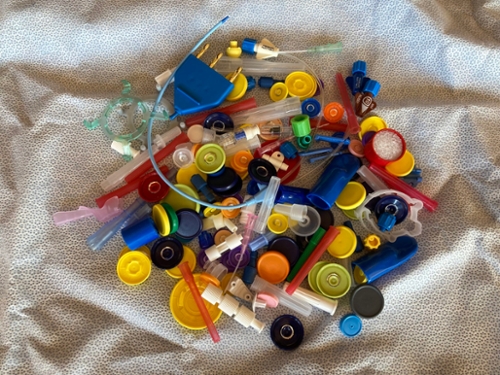 We're fortunate to have support from university, students, staff, and faculty, as well as funding from the Sustainable Campus Initiative Fund to help move the project along.
The completed project will feature a large mosaic, along with a plaque holding a QR code so people can access the virtual portion of the exhibit. It will open this year and be hosted on campus. One venue will be the Spencer S. Eccles Health Sciences Library.
The piece itself will engage with the community near and far. Its epicenter is Utah, but it's all inclusive for anyone with whom this resonates. We want anyone who wants to be a part of it to be a part of it.
The COVID-19 pandemic is different from other disasters or tragedies in our lifetimes. It's both overwhelming and slow-moving. We've never really had a public memorial or acknowledgment for what we've lost. The losses reported are just as numbers. But every number, every moment, is linked to a real human. That's why it's so important we have some way to work together to share and heal as we recover from the pandemic.
It's been incredibly healing for me just planning it. And if it can be healing for anyone else, then it's meeting the goal.
How to Contribute a Memento for Project Art Heals Utah
People who want to contribute can visit artheals.utah.edu and click on "How to Participate" for instructions on how to submit a physical memento. Physical memento submissions will be accepted by drop-off at various locations on campus until late April, or by mail directly to the artist until April 30. Virtual mementos and stories can be submitted directly on our website. Full details are on artheals.utah.edu.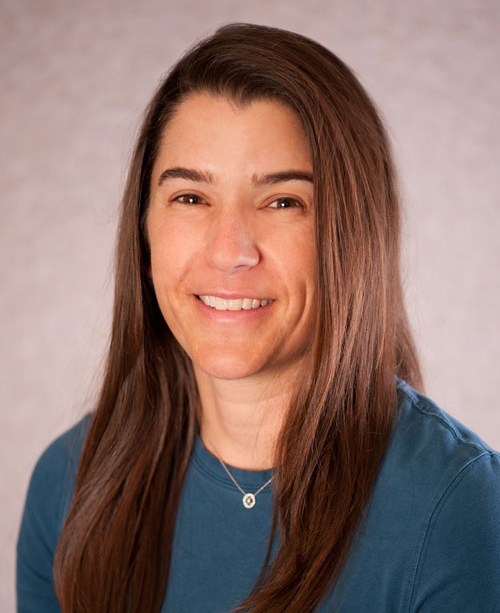 Emily Hagn, MD
Emily Hagn is an anesthesiologist, pain physician, and associate professor of anesthesiology at University of Utah Health. In addition to her general anesthesiology practice, Hagn's main clinical focus is on the management of patients with chronic pain disorders, with special interests in generalized pain disorders and Complex Regional Pain Syndrome. She received an MD at the University of Utah and completed a residency in anesthesiology and a fellowship in pain medicine at U of U Health.
DON'T MISS OUT. GOOD NOTES delivers to your inbox.