Elevated Status for Emergency Medicine
Compassionate care is at the core of who we are in Emergency Medicine. We provide a medical safety net to our community and Mountain West region to ensure that even the most vulnerable members of our community have access to the highest level of care possible, 24 hours a day, seven days a week, and 365 days a year.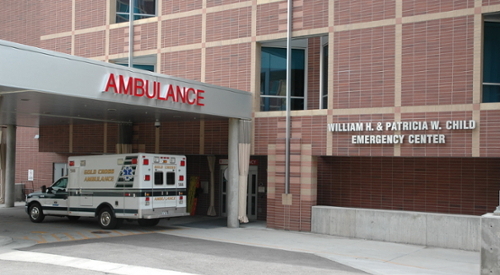 For many of us, the last two years have offered unprecedented challenges, both personally and professionally. It is hard to describe the first few weeks of March 2020, when we watched the impact of COVID-19 in New York and wondered if this was a harbinger of what may soon come to Utah. It was equally difficult to see fear in the eyes of colleagues who are fearless. But as a testament to the strength of our team, we put on our PPE and went to work. Uncertainty was transformed into innovation, and fear took a back seat to resolve.
With the help and support of University of Utah Health leadership, the Intergrated Emergency Services team completely converted normal operations and split the Emergency Department (ED) into two separate areas to help ensure the safety of our patients and ED care teams. I cannot put into words how proud I am of our ED nurses, Emergency Medical Technicians, Advanced Practice Clinicians, residents, fellows, and faculty who came together with such professionalism and grace.
Standing Together
Now, almost two years later, we stand again together, this time at a point of great opportunity. I am humbled and inspired to be part of the next chapter in our history as the newly-minted Department of Emergency Medicine! It is with the deepest respect that we realize all the dedication and hard work that it took to bring us to this place. Along the path, we were supported by Sam Finlayson, MD, MBA, MPH, and Robert Glasgow, MD, MBA, in the Department of Surgery. We were also encouraged by our colleagues throughout the Spencer Fox Eccles School of Medicine. Without this, we would not be here today, so I send a heartfelt thank you to all those who offered us a hand up along this journey.
The Division of Emergency Medicine at University of Utah Health was first established as a Division of Internal Medicine in 1984. In 1990, the Division was moved under the Department of Surgery, where it has remained until 2022. Over the last three decades, the division grew from a small group of physicians to over 100 specialty trained providers, including Board Certified Attendings, Advanced Practice Clinicians, fellows, and residents.
Key to Our Legacy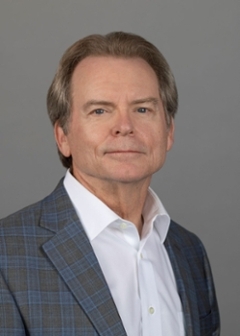 Key to our legacy is the work of Stephen Hartsell, MD, who was one of the first ED Attendings to join the newly formed Division of Emergency Medicine. Dr. Hartsell helped lay the groundwork for the development of an EM Residency, which came to fruition in 2005. As chief of EM, he grew the division's clinical footprint, educational mission, and research focus. Under his direction, the division has developed sub-specialty fellowships in Emergency Medical Systems, Ultrasound, Wilderness Medicine, and Global Health, with co-sponsored fellowships in Palliative Care and Sports Medicine.
Clinically, the division expanded clinical operations to cover not only University Hospital but also add ED coverage in South Jordan as well as Rock Springs, Wyoming. Combined, these programs care for more than 80,000 patients per year. In the area of Investigation, the division has active clinical trials, including scoring systems for pulmonary emboli, palliative care, a kidney injury, ultrasound, opiate use disorder, and cardiac arrest. The division recently added researchers in the area of translational resuscitation research. They are examining the use of novel endovascular devices to improve survival in traumatic brain injury and hemorrhagic shock in models, as well as investigating the role of improved mitochondrial function in the mitigation of ischemic reperfusion in a swine model.
Our department also maintains a close connection with the community. EM faculty work in conjunction with the Fourth Street Clinic and Indian Health Services in Shiprock, New Mexico. They also helped develop the Bridge Program in partnership with Huntsman Mental Health Institute for treatment of opiate use disorder. We strengthen our vital link with the community with EMS directorships for EMS agencies throughout Salt Lake Valley, and Air Medical Support for the Mountain West. In all, our EMS directorships cover more than 1.2 million lives, ensuring that exceptional care begins even before patients reach the Emergency Department.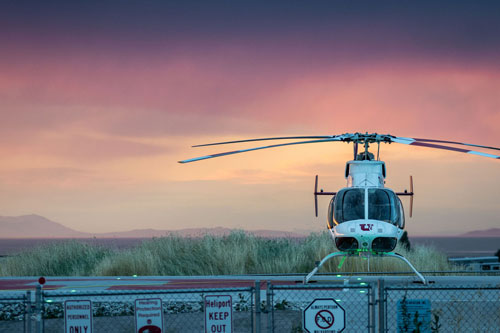 Looking Ahead
Along with the transition from a division to department at the Spencer Fox Eccles School of Medicine (SOM), this year we have many additional things to celebrate. We have successfully expanded our EM residency and are preparing for a medical student clerkship in EM.
We have also been able to expand our EM fellowships and look forward to new fellowships in Education and Research. We are so very proud of Megan Fix, MD, who recently became the first EM Faculty to join the SOM Dean's office as Assistant Dean of Student Affairs. Lastly, we eagerly anticipate our very first NIH Research Project Grant funding as a new department.
In the near term, we will look to put in place a strong leadership team that will carry us successfully into the future. Key to our guiding principles are exceptional patient care, faculty wellness, improving diversity within both our faculty and trainees, continued clinical expansion, investing in our educational mission, bolstering our research team, and further strengthening our collaborations with both our research and clinical partners. We look forward to an enduring partnership with the health care enterprise to further elevate University of Utah Health, a world-class health care system.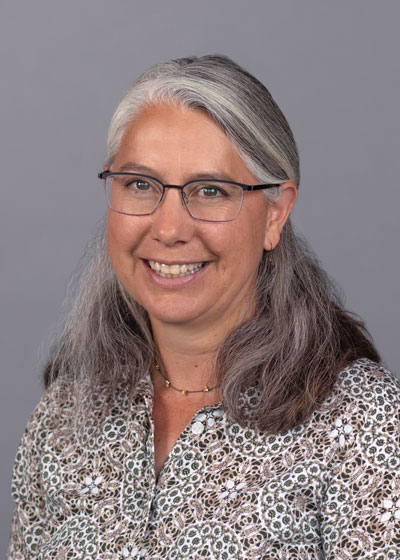 Christy Hopkins, MD, MBA, MPH
Christy Hopkins, MD, MBA, MPH, is Interim Chair and Associate Professor in the Department of Emergency Medicine, Medical Director of Integrated Emergency Services for the three affiliated University Emergency Departments, and Inpatient CVO council member for Emergency Services. Hopkins cares for a wide range of patients with acute medical, surgical, and psychiatric emergencies. Her research interests include injury control, pre-hospital emergency care, and improving value in healthcare delivery with a focus on using operational efficiencies to deliver high value patient care.
DON'T MISS OUT. GOOD NOTES delivers to your inbox.