As we continue navigating our way through the coronavirus pandemic, we are keenly aware of the ongoing stress and pressure our employees are experiencing. More than ever before, keeping teams strong and intact is vital to our mission. We are taking steps to sustain and reinvigorate our workforce, now and into the future.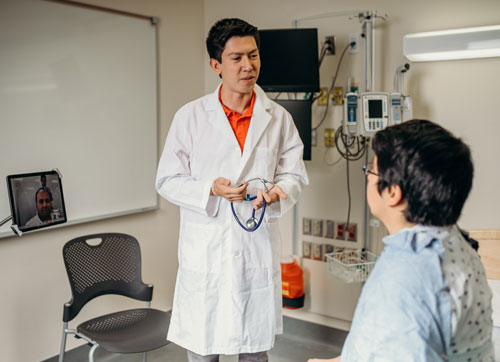 Thank You!
First things first—we want to thank each member of the U of U Health family for choosing to be here. When we tout world-class patient care, groundbreaking research, and exceptional learning, we're talking about our faculty, staff, and students! None of that would be possible without the unique contributions of our employees. They are an essential part of our teams and our health system. We are deeply grateful for all they do to make this such an incredible place to work, learn, train, and heal.
Current Environment 
U of U Health employs a mini-metropolis of more than 20,000 people. About 13,000 work as Hospitals and Clinics staff, while another 9,000 work as faculty and staff for Health Academics. A cross section of employees (nearly 16 percent) work in both clinical and educational capacities.
When the pandemic first became a reality for U of U Health, it created a sense of camaraderie and a "we can do this together" attitude. Frontline workers were lauded as health care heroes by the public. But as the pandemic persists—and with the current wave of the Delta variant—we are seeing more burnout, compassion fatigue, and just pure exhaustion, particularly among those in patient-facing roles.
Ongoing Impact
While COVID-19 has changed a lot in our daily living and work routines, the state of Utah is fortunate to have a robust economy and lower unemployment rate (2.7 percent) than the rest of the country (5.2 percent). However, that also creates an extremely tight labor market. And the prolonged nature of the pandemic has made it difficult to fill clinical and non-clinical positions locally.
We are seeing some employees in frontline positions stepping down to accept less stressful jobs or leaving health care altogether. Still others are leaving the state to take high-paying positions elsewhere.
As we seek to fill positions within our health system, we encourage current employees to share job postings with friends and neighbors. Tell them about U of U Health and what makes this such a unique place to work and contribute. Invite them to be part of our culture of collaboration, wellness, and belonging. 
Valuing and Empowering Employees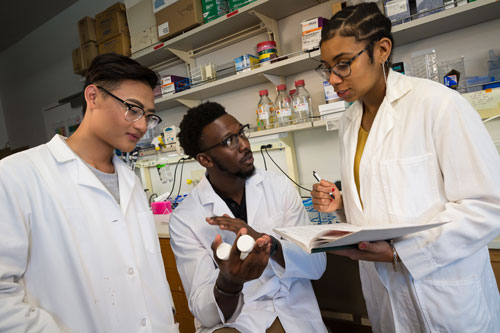 The changes we have experienced over the past year and a half have motivated us to become more flexible and innovative. We realize how important it is to protect our employees, meet people where they are, be transparent, reduce bureaucracy, and improve communication.
Employees surveys like WellCheck and Waggl are an important tool for understanding and meeting the needs of our workforce. Recent surveys indicate people are continuing to experience high levels of stress and burnout. Supporting the wellness and well-being of our people is a top priority. Utilization of the expertise and services available through the Resiliency Center has never been higher. It has proven to be an invaluable resource for teams and individuals during these challenging times.
Through surveys, we have learned that balancing the demands of work and family caregiving can add to the strain many of our employees are experiencing. In response, U of U Health created a centralized location on the Pulse intranet to connect employees to available family and childcare resources. In partnership with collaborators on main campus, funds have been secured for a campus-wide effort to offer new and enhanced dependent care resources for all university employees. 
In addition to employee well-being and dependent care needs, the pandemic has had an impact on career development. Even prior to the pandemic, employees had expressed concern about inadequate opportunities to advance in their careers. Workgroups with representation from across the health system have been formed to address this issue. They are making recommendations about employee rewards, recognition, appreciation, compensation, coaching, mentoring, and career advancement.
Telecommuting and Communication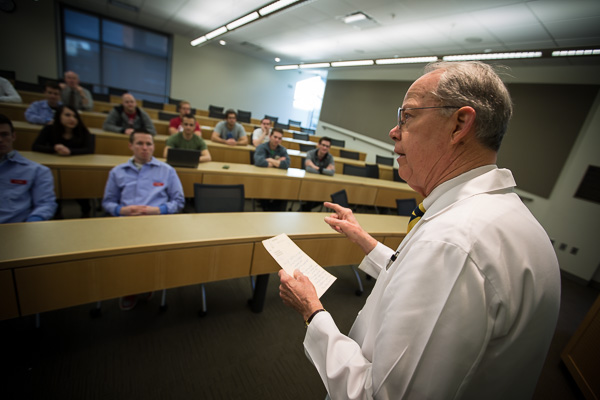 When we asked employees what U of U Health has done well during the pandemic, telecommuting and communication were the top answers. Initially, there was a lot of apprehension about telecommuting. The trust level that people would really work at home was low. Instead, we discovered that most people worked better and harder at home. It has created opportunities for our leaders to grow in new ways and manage in new environments. It also gives teams greater flexibility and, most importantly, it instills trust.
Whether working onsite or remotely, we want all our employees to be informed and engaged in our mission. Weekly systemwide emails from our CEO, Michael Good, MD, and weekly COVID-19 clinical updates from other leaders have been critical to maintaining open lines of communication.
Reinvigorating and Diversifying Our Workforce
It is imperative that medical centers support their employees and trainees to ensure a diverse workforce and the future of health care. When people leave, it puts even more burden on those remaining. The Health Professions Planning Alliance—a joint effort between our clinical and academic operations—is focused on building a pipeline of prospective employees willing to fill vacant positions. The alliance is establishing essential training programs and community partnerships to fill high-demand positions like medical assistants and technicians.
Better solutions, better patient care, and stronger education come from diverse teams. In collaboration with the Office of Health Equity, Diversity, & Inclusion, we are taking steps to attract and retain talented people from diverse backgrounds and promote a culture of inclusion.
Again, we express sincere thanks and gratitude to every U of U Health employee. You are making a difference in the lives of others and in the success of our organization.
Sarah Sherer, MSHR, SPHR
As Chief Human Resources Officer for U of U Health Hospitals and Clinics, Sarah Sherer works with her human resources team to focus on people-first strategies. The HR division supports more than 13,000 employees and works diligently to foster an environment of respect, inclusion, strategic collaboration, and innovation. Sherer received a Master of Human Resources Management from Southern New Hampshire University.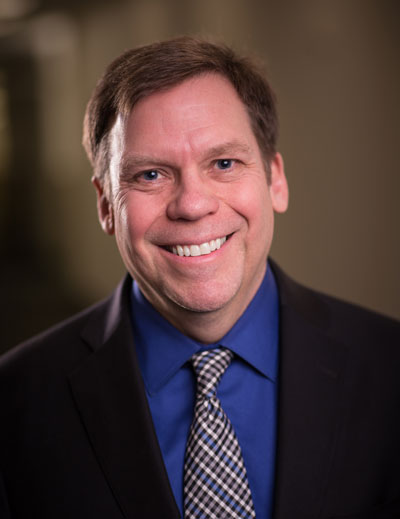 Rick Smith, MBA
As Senior Director of Human Resource Management for University of Utah Health Academics, Rick Smith and his team work to improve recruitment, hiring, onboarding, engagement, performance management, training, and overall HR operations. The HR team partners with others across the organization to make U of U Health Academics a great place to work for its more than 9,000 faculty and staff. Smith received a Master of Business Administration degree from the University of Washington.
DON'T MISS OUT. GOOD NOTES delivers to your inbox.