The New Normal in Healthcare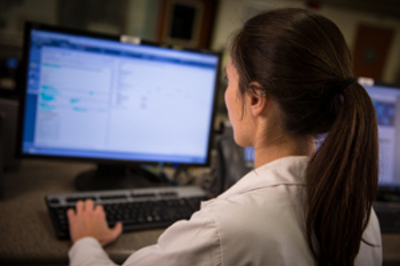 Our lives are increasingly reliant on technology and data. Our health care is no exception. But we're still trying to figure out how to utilize our data for efficiency, documentation, and usability: essentially crafting Smart Health information technology (IT). All patients and providers in our system are best served by data that informs our actions, illuminates challenges, and gives a full picture of the health of our community.
University of Utah Health sponsors an advisory group dedicated to providing statewide leadership for advancement and management of health care information and technology. The Utah Chapter of Healthcare Information and Management Systems Society (UHIMSS) brought health professionals together from around the state so we could share ideas on improving health care (IT) through advocacy, collaboration, and education to promote quality patient care.
At a conference titled, "The New Normal in Healthcare," Michael Good, MD, Senior Vice President for Health Sciences, and I were honored to address the conference as keynote speakers. We delivered messages on the challenge of using technology and data to improve care and equity. Dr. Good emphasized that data alone does not equal information, so we need to turn the flood of information we generate into useful information with the provider—the end user—in mind. I stressed the need to use data to help eliminate disparities in health care and provide a fresh data-driven lens from which to view historic inequities in our health care system.
Data vs. Information 
When we turn data into information, Dr. Good explained, it provides value to patients and providers. A study from Northwestern University found that physicians spend about 33 percent of their time looking at the computer, instead of their patient. According to those study results, while looking at a computer screen in an exam room, nonverbal cues may get overlooked and affect doctors' ability to pay attention and communicate with their patients.
"We need to have information brought to the provider in a way for them to use it effectively for the best care outcomes," Dr. Good stressed. "They should not be swimming in a sea of data." He explained ReImagine EHR, a focus for U of U Health, is to combat this inundation, make a more efficient system, and optimize better teamwork.
Historically, EHRs have been monolithic systems, but now, EHRs are becoming platforms for innovation via third-party apps distributed via EHR "App Stores." The U has been a national leader in efforts to derive actionable insight from EHRs. An initiative began in 2016 with the goal of improving patient care and provider experience through interoperable EHR apps. The initiative led to $35 million in grants. One resulting innovation is a Bilirubin App, which visualizes baby and mother information and provides guideline-based recommendations. Another EHR app is MDCalc Connect, which calculates a score for a patient with chest pain. The score is used as an indicator of atrial fib patients that need to be on anti-coagulants. 
Dr. Good said just as U of U Health was home to the first academic Department of Bioinformatics in the country, it is poised to continue leading academic medicine in the field of information management. U of U Health's commitment to Smart Health IT will serve patients, providers, and the community well—but will also set us apart as innovators in this vital area.
Disparities in Health Care
For my message, I emphasized that eliminating disparities in health care is a moral imperative and a significant challenge for us as health care leaders. The first step is making disparities visible. For example, when evaluating the first round of COVID-19 vaccines last winter/spring, to get an accurate picture of vaccines delivered to patients according to neighborhood, we couldn't rely on rates derived from MyChart. For diverse areas of Salt Lake County with technology access challenges, where less English is spoken, the number of MyChart users is significantly lower. Therefore, we oversampled in those areas to get a truly accurate picture of vaccinated residents. After determining vaccination numbers, we activated and pushed out into those communities to provide education about COVID and administer more vaccines.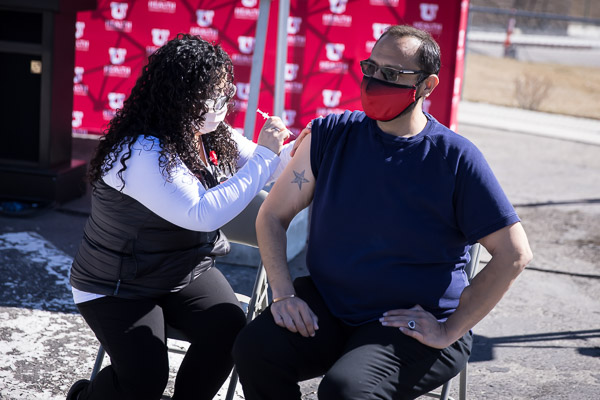 How do we decrease bias in data? A lot of the algorithms for assembling data were developed in the 1950s, when data came mostly from white males. Most medical research is based on that data, informing treatments and care for an entire population, but based on only that small demographic. As we've learned so much about the impact of societal and environmental determinants of health, algorithms need updating to reflect populations as they are—including more diverse factors.
As a health enterprise focused on delivering the best care to everyone in our community, we have to ask ourselves: How can we bridge the gap in health care based on geographies—which largely depend on income level and race? As we continue to invest in community clinics and outreach programs, we can assess the efficacy of deploying resources where there is need. For example: some U of U Health patients must take three different buses to get all the way up to the main hospital on the hill. But their health and the efficiency for our system is better served if they can access quality care in their own neighborhoods.
In my role as Chief Medical Information Officer, a major goal is to transform our data system so that the overall aggregate data can be used to see trends, then develop reporting and analysis that can be a big help to care for patients and for research. While we are looking at that enormous scope of data, I am also mindful that each of those 2.5 million records in our EHR is one of our patients, with a unique health story and set of personal circumstances. We can drill in on lots of data points and run lots of reports. But we always want data to be used ethically and purposefully for the care of our patients.
Other U of U Health Participants
At the UHIMSS conference, other participants from U of U Health included Jim Livingston, MBA, Chief Technology Officer, who sat on a panel discussion about collaboration. Nathan Gladwell, MHA, Senior Director Clinical Operations, was on a panel along with Donna Roach, MS, CHCIO, FCHIME, FHIMSS, Chief Information Officer; their panel was named "We Are All Evolving" about virtual innovations, care, and technology. Angie Fagerlin, PhD, Chair of Population Health Sciences, together with Sarah Sherer, MSHR, SPHR, Chief Human Resource Officer, participated in a panel titled "We Are All Human" on Community and Behavioral Health Impacts.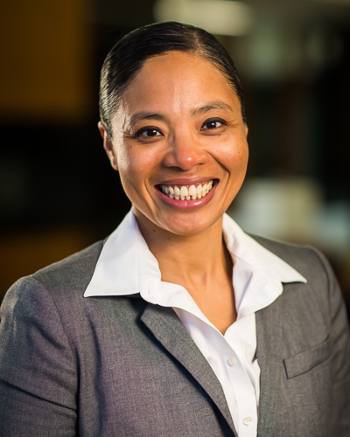 Maia Hightower, MD, MPH, MBA
Guest blogger Maia Hightower is Chief Medical Information Officer (CMIO) and Senior Director for Health Equity, Diversity, & Inclusion at University of Utah Health. As CMIO, she leads efforts to leverage investment in information technology infrastructure, including electronic medical record (EMR) optimization. Prior to joining University of Utah Health, Hightower served as CMIO and Interim Chief Population Health Officer for The University of Iowa Health Care and Associate Medical Director for Stanford Health Care's University Healthcare Alliance. She received an MD and a Master's of Public Health from the University of Rochester and an MBA from The Wharton School at University of Pennsylvania.
DON'T MISS OUT. GOOD NOTES delivers to your inbox.