Leadership Defined by the Success of Others
I feel extremely fortunate that, 20 years ago, I was given an opportunity to change the course of my career by joining the Department of Dermatology at the University of Utah School of Medicine. Two years ago, it changed again. After serving with John Zone, MD, as co-chair of the department for two years, I became full chair in August 2020. Although I never expected to start a leadership journey in the middle of a pandemic, it is an honor to help our department and institution navigate the stresses and challenges presented to us one year ago while planning for the future.
Discovering My True Passion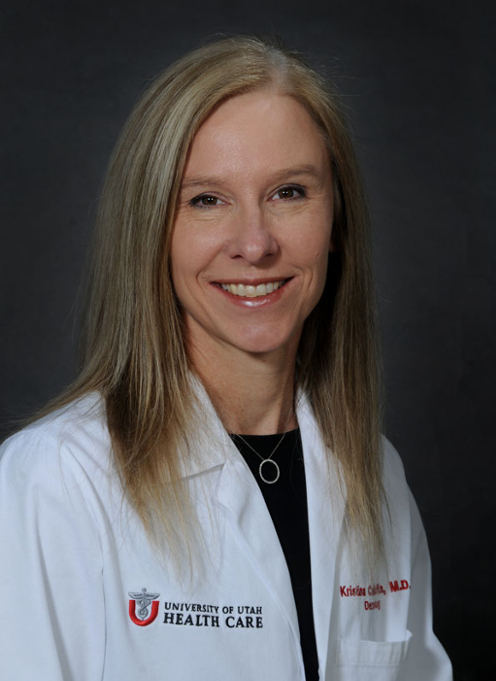 I have always loved medicine and science. I grew up in Montana with two very scientifically minded parents—my father, a chemistry professor, and my mother, a research histotechnologist. My parents encouraged me to go to medical school, and I always had this idea that I wanted to be a primary care physician because I was interested in serving the community.
Initially, I was drawn to internal medicine, but after practicing in that field for three years, I discovered my passion was academic dermatology. It all came together for me when I joined the Department of Dermatology as a research fellow in psoriatic disease. I was allowed to find my own way and spread my wings through clinical trials and studying the genetics of psoriasis. My interest in specializing in the care of psoriatic disease while creating new knowledge continued as a dermatology resident and then as a member of the faculty.
I have had many wonderful mentors—including Gerald Krueger, MD; John Zone, MD; and Marta Petersen, MD—who provided me with the tools I needed to grow and develop my passion. Without their guidance, I would not be where I am now. I value this kind of relational leadership, and the department continues to place a lot of emphasis on helping people discover their true passion and develop a formula for how that looks in clinical practice, research, education, and service to the community.
Elevating Equity, Diversity, and Inclusion
As a leader, I value equity, diversity, inclusion, respect, communication, transparency, and accountability. We started a task force within the Department of Dermatology to align with the same vision the Health Sciences Anti-Racism Commission has for the institution. While we have significantly improved the diversity of our residency program in recent years, we are still working toward more diversity among our faculty and staff. We are also working to recruit physicians with expertise in skin of color, which will position us to offer a skin of color specialty clinic in the future.  
I also believe strongly in looking at structural inequities, especially as they apply to salaries. The School of Medicine is engaged in work to address salary equity, and I am pleased to be able to  contribute to these efforts, to examine financial models, and to address the hidden barriers to salary equity for our women and underrepresented minority providers.    
Developing Women and Minority Leaders
Forty percent of our dermatology faculty are women. As a female leader—and currently the only female chair among School of Medicine clinical departments—I believe in developing more women and underrepresented minorities for leadership in academic medicine. For women to see themselves as leaders, they need to see other women in leadership roles. At the institutional and departmental levels, we must be intentional about providing women with support, sponsorship, training, and opportunity.
Seven years ago, my mentor and chair of the department John Zone, MD, asked me if I had ever considered becoming a department chair. The possibility had never crossed my mind until that moment. John proposed a co-chair model, which had been a successful model of leadership in the Department of Biochemistry, allowing adequate time for coaching and mentorship. That ultimately led to my smooth transition to full chair. I have since joined the School of Medicine's mid-career coaching efforts—started by Harriet Hopf, MD, and Tony Tsai, MBA—which pairs senior women with junior and mid-career women who aspire to be in leadership roles. It is my hope that these efforts will create more opportunities for women and underrepresented minorities.
Building on Existing Strengths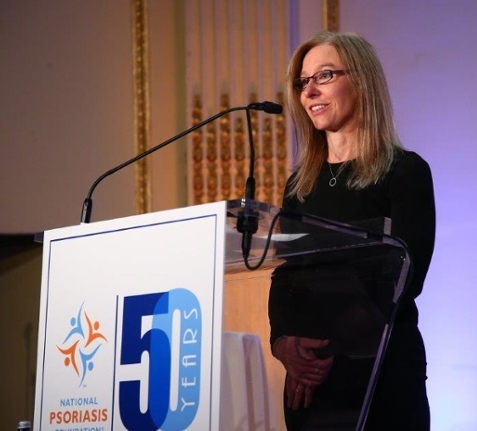 We are a large department with nearly every subspecialty represented in dermatology. We have always been very entrepreneurial in finding ways to meet the needs of our patients. I look forward to seeing us expand our melanoma program, allergy and immunology program, auto-immune clinic, and clinical trials operation to better serve the community.  
Additionally, I am excited to see us pursue new innovations in the field of dermatopathology. We believe there is tremendous opportunity for digital dermatology, dermatopathology, and machine-based learning (or "AI"). We are poised to merge biomarkers and digitized clinical and pathologic images with machine-based learning algorithms to better diagnose skin cancer and other skin disease.
From an education standpoint, we will continue expanding our residency and fellowship programs. In the last year, we have added a twelfth resident and a Mohs surgery fellowship. This will continue to be a priority as we hope to offer fellowships in pediatric dermatology, allergy, cosmetics, and medical dermatology in the future.
Innovating Care
Aligned with U of U Health's commitment to quality, dermatology is very focused on patient outcomes and improving quality of life for our patients. While acne or eczema is not life-threatening, severe cases can have quality of life and mental health implications. Through more collaboration between clinicians and researchers, we are eager to utilize patient-reported outcomes as a decision-making tool.
The expansion of our health services research also holds a lot of exciting potential for collaboration. We have a group of faculty members partnering with Population Health Sciences, Biomedical Informatics, Epic ITS, and the Huntsman Cancer Institute. I would like to see our faculty develop more partnerships with other basic science and clinical researchers to extend our health services research into dermatoepidemiology.
Maintaining a Legacy of Service
In keeping with Jone Zone's example and 33-year legacy as department chair, I am committed to service. I am excited to serve the department and the institution, internally and externally. I believe a leader should find their greatest joy and satisfaction through the success of others. I intend to continue creating opportunities for people to engage in meaningful work they really enjoy. Thanks to John, this has been—and will continue to be—integral to the success of our department.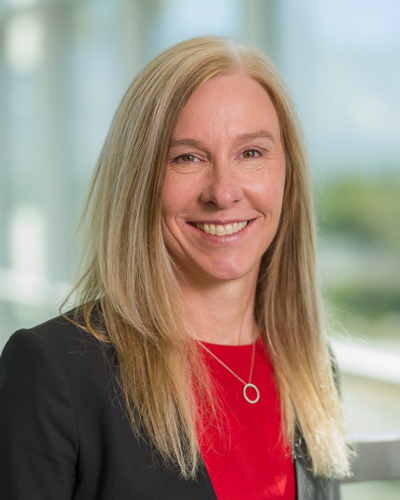 Kristina Callis Duffin, MD, MS
Kristina Callis Duffin is chair of the Department of Dermatology at the University of Utah School of Medicine. Callis Duffin has previously practiced, trained, and been board-certified in internal medicine and is also board-certified in dermatology. Her primary clinical focus is the comprehensive care of patients with psoriatic disease.
DON'T MISS OUT. GOOD NOTES delivers to your inbox.