College of Health: 2020 Year in Review
---
It goes without saying that 2020 has been a challenging year. The continuing pandemic, confronting anti-black systemic racism, and a contentious season of election politics grabbed the attention of the world and our nation. These stressors were compounded locally by a significant earthquake in March, a hurricane-force windstorm that swept the state in September, and wildfires that threatened our campus in October. But in the worst of times, we often see the best of people. That has certainly been the case at University of Utah Health.
When yet another new challenge presented itself, faculty, staff, and students all emerged heroic. So it is no surprise then that despite the difficulties of 2020, our University of Utah people and teams accomplished so much. Each of our health science deans has compiled a "2020 Year in Review" reflecting ongoing efforts at improving patient care, enhancing student education, advancing research, and serving our local communities. They say hindsight is 2020, and in hindsight, we have accomplished a great deal in this most unusual year. I know you will enjoy reading these 2020 Year In Reviews.
Michael Good, MD
---
In 2020, our students, faculty, staff, and departments have responded to the challenge of a global pandemic by adopting university-wide guidelines intended to ensure health and safety. Within that framework, our departments restructured programs to provide first-year students a real sense of what it's like to be on the campus of a leading public research university; supported the experiential education required of many students, including those entering health professions; and ensured availability of courses and offerings that more advanced students need to complete their degrees.
Below are a few of the milestones we experienced at the College of Health (COH) in 2020.
Education
In July, the Department of Health, Kinesiology, and Recreation split into two departments. Departmental status enhances visibility for both Health and Kinesiology and Parks, Recreation, and Tourism. It also facilitates recruitment and placement of students, simplifies communications and web presence, and eliminates administrative redundancies.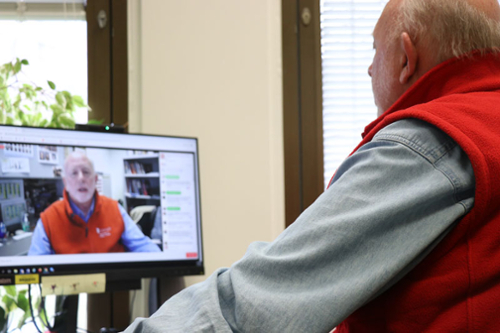 The Department of Nutrition and Integrative Physiology (NUIP) graduated its first four PhD students in 2020. The program offers tracks in nutrition, integrative physiology, and molecular metabolism.
The College's Department of Physical Therapy and Athletic Training announced an expansion of its doctoral program in physical therapy to the campus of Dixie State University, which will soonbe re-named. The physical therapy degree is the first at the doctoral level to be offered on the St. George campus.
Other education highlights include:
With 2,600 students—the most in U of U Health—COH awarded 371 degrees in 2020.
All four orthopedic physical therapist residents who graduated in 2019 with degrees from the Department of Physical Therapy and Athletic Training passed their Orthopedic Clinical Specialist exams.
Faculty in the Department of Occupational & Recreational Therapies are working with the College of Education to prepare teachers and occupational therapists to work with deafblind patients.
Physical therapy student Nick Lewis was a member of the Optima Recovery Team that won the $25,000 grand prize in the 2020 Bench to Bedside competition. 29 teams took part in the competition.
Research
With 89 active research projects in 2020, the COH had another great year with its funded research programs. The value of active grants this year was nearly $61 million, an increase of $50 million from five years ago. A few of our research highlights follow.
Ten of the active research grants within the COH are for more than $1M.
Julie Fritz, PT, PhD, maintains the largest active grant in the COH at $9.45M. Her research seeks drug-free treatment for chronic, non-specific lower back pain.
Anne Kirby, PhD, Anne Thackeray, PT, PhD, Jeff Rose, PhD, Pollie Price, PhD, and Nia Aitaoto, PhD, received seed money from 1U4U, a One U for Utah initiative supporting faculty collaborations in areas of mutual research interest.
Clinical 
Clinics managed by the COH were busy as usual, but with the pandemic, certain accommodations were made. Clinic staff adjusted well, and patient services continued to flourish. A few clinical highlights:
Nearly all patients of the Department of Communication Sciences & Disorders' Speech-Language-Hearing Clinic have continued care virtually.
Occupational therapists, physical therapists, and athletic trainers have also been able to continue treating some patients using telemedicine, reducing the number of people visiting clinics during the pandemic.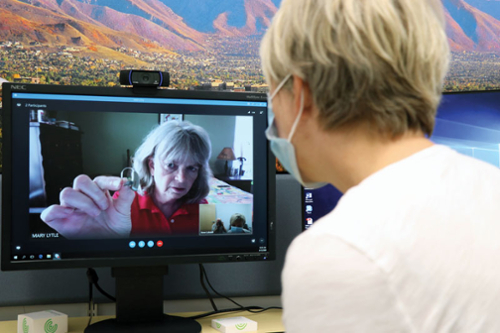 Faculty Awards
David Perrin, PhD, Dean of the College of Health, was named a Beacon of Excellence by the University of Utah.
Daniel Dustin, PhD, was awarded the Cornelius Armory Pugsley Medal by the American Academy for Park and Recreation Administration.
Kelly Bricker, PhD, was selected in July 2020 by U of U President Ruth Watkins as a Presidential Leadership Fellow.
Kristine Jordan, PhD, MPH, was awarded the University of Utah Distinguished Teaching Award.
Communication Sciences and Disorders PhD student Jessica Chen received the Thomas G. Stockman Medal for Conspicuously Effective Teaching.
Kennedy Springer was awarded the prestigious Elizabeth Fuhriman Gardner Prize, which honors outstanding women students in the Health Sciences.
Robin Marcus, PT, PhD, and Lee Dibble, PT, PhD, are new Catherine Worthingham Fellows of the American Physical Therapy Association.
Staci McIntosh, MS, RDN, was elected into the Academy of Health Science Educators.
Jean Zancanella earned the Utah Academy of Nutrition and Dietetics award of merit for her lifelong contributions to the profession of dietetics.
Steven A. Bell, PhD, received the James McCune Smith Award of Veneration by the U's Black Cultural Center in the Office of Equity, Diversity, and Inclusion.
Lee Dibble, PT, PhD, earned the Excellence in Neurologic Research Award.
Amy Powell-Versteeg of the Balance & Mobility Clinic earned the Outstanding Physical Therapist Assistant Award by the Academy of Neurologic Physical Therapy.
Melissa Zahl, PhD, was inducted into the National Academy of Recreational Therapists.
Community Partnerships
The vision of University of Utah President Ruth V. Watkins, PhD, broadens the reach of campus to lift citizens throughout the state. The COH's community engagement activities are a template for this endeavor. These activities include Connect2Health, which serves underserved and homeless populations in Salt Lake City and the region; the Center for Community Nutrition and Driving Out Diabetes initiative, which seek to improve quality of life through proper nutrition and physical activity; our faculty and student engagement in refugee resettlement fieldwork; and pro bono rehabilitation services provided throughout the region.
Some community partnership highlights in 2020 include:
We reached more than 43,000 people through our community education programs and 85,000 people through our volunteer professional training programs.
Steven A. Bell, PhD, helped kick off an educational campaign for the Utah Coalition to Abolish Slavery.
On a more global scale, Parks, Recreation, and Tourism faculty continued a collaborate with Chinese government to establish the country's first national park. 
2020 has certainly been a year of challenges, but it has also been a year of progress in the College of Health. We look ahead for even brighter things to come.
Learn more about the College of Health in our 2019-2020 Review.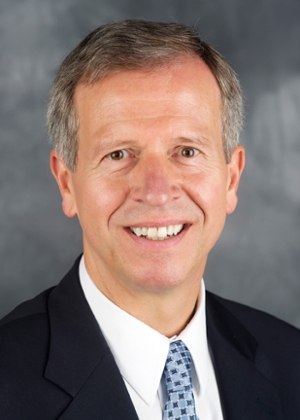 David Perrin, PhD
David Perrin is dean of the College of Health and a professor in the Department of Physical Therapy and Athletic Training at University of Utah Health. Before joining U of U Health, Perrin served as Provost and Executive Vice Chancellor at the University of North Carolina at Greensboro and as dean of the School of Health and Human Performance.
DON'T MISS OUT. GOOD NOTES delivers to your inbox.