Strategy Refresh: Playing to Our Collective Strengths
---
In conjunction with a university-wide effort, University of Utah Health has launched a six-month Strategy Refresh Initiative to establish our path forward during the next five years, 2020 – 2025. This is one of a series of GOOD NOTES blogs about our mission to elevate the health system and university as models for the nation.
---
With Michael Good, MD, senior vice president for health sciences, and Dan Reed, PhD, senior vice president for academic affairs, as her co-pilots, University of Utah President Ruth Watkins is taking a grassroots approach to a campus-wide strategy refresh. They are tapping into the talent and expertise across the campus community to crowdsource ideas and recommendations for a new five-year strategic vision for 2020-2025.
More than 350 faculty, students, and staff contributed ideas during three interactive Strategy Refresh town halls in the spring. Additionally, more than 100 ideas and proposals have been gathered through the Strategy Refresh website. President Watkins values the perspectives of our campus, alumni, and greater communities, and requests an update on new submissions every week.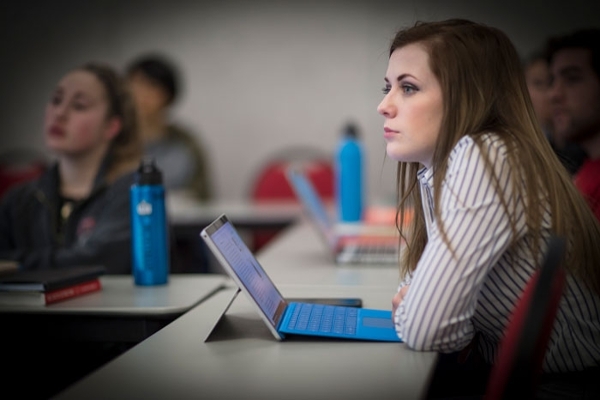 In an effort to elevate our health system and university as models for the nation, separate strategy refresh efforts are concurrently underway in health sciences and academic affairs.
Task forces have been organized to build on four existing strategic areas for the university:
Student success
Research
Development and transfer of knowledge
Community engagement
More town halls focused on the four strategic areas will take place this fall. Each task force will share input and data collected from the campus community and present actionable initiatives that we can implement. The President's cabinet will then prioritize the strategic projects and identify the leaders and teams that will move into action starting in early 2020.
Well Positioned for the Future
It's a very exciting time for the University of Utah. The local economy is strong. People want to live here. And our institutional profile is rising. Utah and its flagship university are in the midst of a historic growth phase. While some institutions of higher education in other parts of the country face closures, mergers, and acquisitions due to low high school enrollment and fiscal pressures, Utah is growing in the number of high school graduates and migration of new Americans. And this upward trend is projected to continue through 2028.
To serve the needs of our expanding community, our academic and clinical enterprises must continue strategically growing in response to these trends. Embedded in our mission is the goal to reach all populations in the state. We need to be strategic and thoughtful about where growth is happening and where we are delivering our education and health services.
Most people attend colleges or universities within 45 miles of where they live. That makes having a physical presence in the community really important—for the academic institution and for U of U Health. Proximity to where students and patients live has the potential to enhance educational and health care delivery. For example, we are currently exploring opportunities for using meeting rooms in our health centers to hold continuing education courses.
What Sets Us Apart
The U is No. 2 in the nation for student completion rates among major public research universities. In the last six years, our completion rates have increased from 55 to 70 percent. This achievement has earned us national recognition, and this fall, leaders from more than 20 institutions around the country are gathering on our campus for the College Completion Summit to share best practices.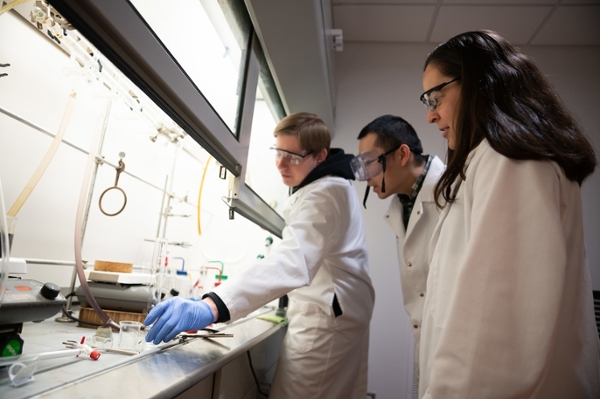 Affordable tuition is also a big differentiator for the U. We offer the lowest tuition in the Pac-12 and out-of-state enrollment continues to grow. In most other states, out-of-state students pay higher tuition until they graduate. At the U, these students only pay out-of-state rates for their first year and then qualify for residency and in-state tuition.
 We are one of only a few dozen universities nationwide to have a major health science operation and a tier 1 academic research university sharing the same physical footprint. A concerted effort to function as one university, or "One U," has created more interaction and collaboration between health sciences and the broader academic mission than ever before. We see new opportunities to align health care delivery with research and educational delivery. For example, the success of the Exceptional Patient Experience, a patient-centered culture shift at U of U Health, has inspired a similar approach in the educational context.
 An Exceptional Educational Experience Team has been formed, and they are doing extensive research based on student feedback to provide exceptional educational experiences. Concurrently, our School of Medicine is shifting the culture of learning in medical education with the Exceptional Learning Experience, patterned after the Exceptional Patient Experience.
Unlocking Our Potential
The U is uniquely poised to bring together interdisciplinary groups from across campus to address society's most pressing needs. As we decide on a strategy to guide our efforts for the next five years, we are focusing on the areas where we excel and have the greatest potential to become national leaders. Improving air quality is one such area. A lot of great work and partnerships already exist on our campus. As we continue tapping into the array of specialties and expertise across different domains, we can have a greater impact on alleviating the effects of air pollution as a collective than as isolated silos.
Embracing opportunities to build programs together further differentiates us from higher profile institutions and strengthens our position as a national research university.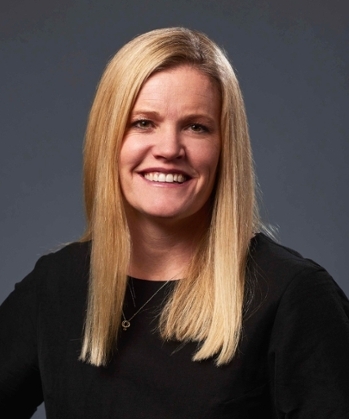 Courtney McBeth, EdD
Guest blogger Courtney McBeth is special assistant to University of Utah President Ruth Watkins and executive director for the American Dream Ideas Challenge. She leads various strategic initiatives and is also an adjunct professor for the Department of Entrepreneurship and Strategy in the David Eccles School of Business.
DON'T MISS OUT. GOOD NOTES delivers to your inbox.