Strategy Refresh: Digital Pathways to Care
---
In conjunction with a university-wide effort, University of Utah Health has launched a six-month Strategy Refresh Initiative to establish our path forward during the next five years, 2020 – 2025. This is one of a series of GOOD NOTES blogs about our mission to elevate the health system and university as models for the nation.
---
Janelle Robinson was already a busy mom, working a demanding full-time job, when she discovered she was expecting a second baby. The typical avalanche of prenatal doctor visits and well-checks was daunting. Then she learned about U of U Health's virtual prenatal care, a telehealth program offering a combination of "virtual" and in-person visits throughout pregnancy. Janelle purchased a fetal doppler monitor, blood pressure cuff, and weight scale to use at home or work. As she progressed through a normal, healthy pregnancy, she checked in with her doctor over the computer for most prenatal care appointments—all from the convenience of her home or office.
U of U Health believes in making sure patients like Janelle have access to the specialty services that are right for them, when and where they are needed most. While maximizing both patient and doctor time, virtual prenatal care is one way we provide patients with safe, flexible, and convenient alternatives that still offer our trademark quality of care.
Adopting A Digital Health Mindset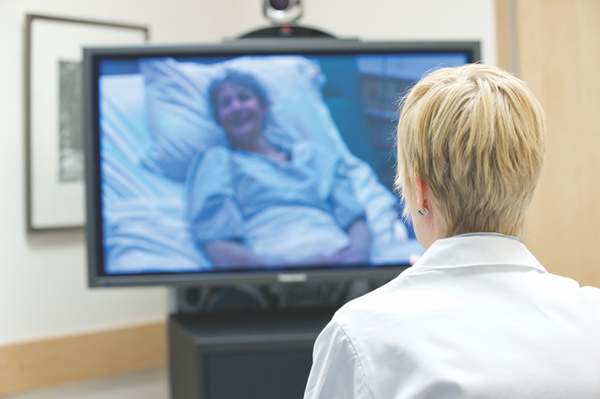 U of U Health is considered a national leader for telehealth among academic medical centers. Contributing to our national standing is a growing number of physicians embracing telemedicine as an alternative to traditional clinical practices. The professional medical network Doximity recently ranked Salt Lake City No. 5 in the nation among large metro areas with the most physicians interested in telemedicine. On average, U of U Health's Office of Network Development & Telehealth receives two to three requests a week from providers interested in implementing a telehealth component in their area.
As U of U Health develops a strategic road map for the next five years, digital health has an essential role to play in the access, convenience, and delivery of care—particularly in rural and underserved areas in Utah and the region.  
Creating A Digital Front Door
U of U Health currently has more than 60 telehealth programs serving Utah, Nevada, Idaho, Montana, Wyoming, and Colorado. These include our nationally recognized TeleStroke program, Teleburn, TeleICU, Virtual Urgent Care, and Virtual Prenatal Care. Additionally, we provide all telehealth services for the Utah State Prison and virtual prenatal care for pregnant inmates at the Salt Lake County Jail.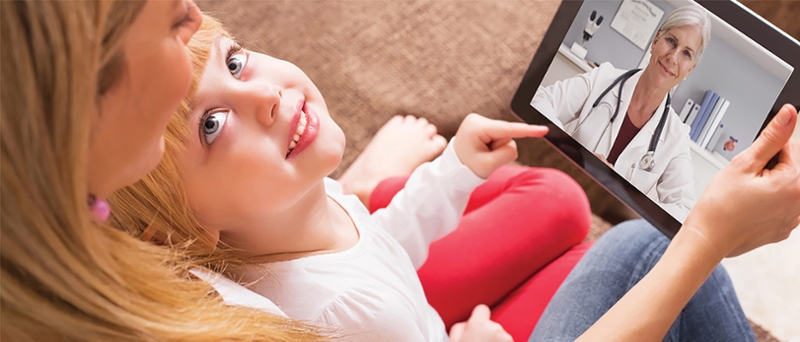 Whether living along the Wasatch Front or in surrounding states and rural communities we serve, patients expect to access health care on-demand and through their choice of technology. As technology advances, this means they will have access to more digital health mechanisms like expanded online scheduling, the ability to text or live chat with a provider, electronic (smart) exams that direct patients to the right specialist, and e-consults for community and regional primary care providers. Having the right digital health interventions in place for patients at the moment they are seeking care means we can increase accessibility while still maintaining our expertise.
Looking Ahead
At U of U Health, we're always looking for opportunities to innovate and improve. Based on the success of our virtual prenatal care program, we know remote patient monitoring could have a dramatic impact on patient care in the community. After a patient is seen by one of our specialists, they could be sent home with technology that would allow us to remotely monitor them in the comfort of their own home. In the future, this model can be applied to patients managing chronic conditions like heart failure, diabetes, or hypertension. Care teams would keep close tabs on these patients and make sure they get the care they need at home, only coming in for appointments when needed.
As a wave of digital adoption hits our industry, we want to stay ahead of the latest technologies so we can decide on the best solutions for our system and our patients. Digital health is a critical component of what we are doing to advance the expert care we provide. We're excited for the future and look forward to advancing this key piece of the care strategy over the next five years.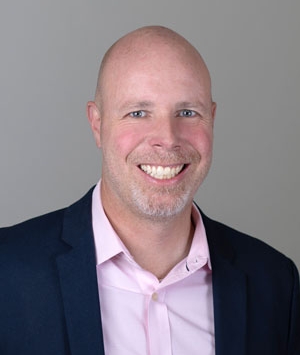 Nate Creer, MBA
Guest blogger Nate Creer is the telehealth product manager for U of U Health's Office of Network Development & Telehealth. He oversees day-to-day operations and procedures of telehealth services for U of U Health and Mountain West Affiliate hospitals.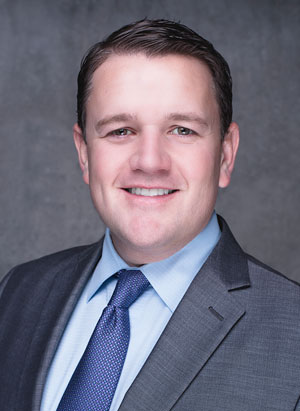 Nate Gladwell, RN, MHA
Guest blogger Nate Gladwell is the senior clinical operations director for U of U Health's Office of Network Development & Telehealth. He directs clinical outreach and growth initiatives to support high-value health care with optimal patient experiences and outcomes.
DON'T MISS OUT. GOOD NOTES delivers to your inbox.