Strategy Refresh: Destination for Specialty Care
---
In conjunction with a university-wide effort, University of Utah Health has launched a six-month Strategy Refresh Initiative to establish our path forward during the next five years, 2020 – 2025. This is one of a series of GOOD NOTES blogs about our mission to elevate the health system and university as models for the nation.
---
The new Destination Care Program is on the move. The program emerged from a strategy discussion a few years ago that focused on developing a systemized approach to streamline care delivery and promote our exceptional specialty programs. With great teamwork within our health system, Destination Care will elevate University of Utah Health as the leading choice for regional, national, and international patients to receive personalized, comprehensive, and collaborative specialty medical care.
We define Destination Care as medical care for patients who choose to travel outside of their local area to access our distinguished specialty programs. These patients may have other options—even closer options—but they choose us for our expertise.
The decision to begin a formal Destination Care program was backed by research that indicated more and more patients are seeking higher quality care, better outcomes, better technology, or access to a service not otherwise available in the region where they live. No distance is too far when it comes to getting the best care. In fact, just a few weeks ago, a patient traveled from Sri Lanka to see our specialists for treatment.
Pilot Programs
A selection committee chose three areas of specialty care to begin as pilot programs: hip preservation, aortic disease, and skull base tumors. The programs selected have demonstrated clinical excellence and a strong academic and research foundation. Growth opportunities were also considered in the selection process.
The Hip Preservation Program uses an innovative arthroscopy technique instead of open surgery. The focus is biological reconstruction of the hip for optimal movement and interaction of the hip joint, ball, and socket. Abnormal hip joints can cause pain in everyday life and have been shown to be the leading cause of osteoarthritis.
Our orthopedic surgeons have high patient volume, making them the best at what they do, with a very low number of subsequent surgeries.
The Aortic Disease Program focuses on comprehensive care for patients of all ages with aortic disease, which is a complex and often asymptomatic condition. The multidisciplinary team includes cardiothoracic and vascular surgeons in addition to radiologists, anesthesiologists, critical care specialists, physical and occupational therapists, genetic counselors, and research coordinators.
The program has potential for strong growth because of its collaborative approach across specialties and strong emphasis on advanced research.
The Skull-Base Tumors Program is led by world-renowned neurosurgeons and otolaryngologists (ear, nose, and throat). A highly specialized, minimally invasive surgical technique is used for evaluating, diagnosing, and treating growths located at the base of the skull and the upper vertebrae of the spinal column.
Our neurosurgery and ENT surgeons work together in the operating room to provide the best possible outcome. They are highly experienced with an international reputation.
Moving Forward
Now that our pilot programs are selected, we are refining how we streamline both medical care and patient visits to U of U Health. We have also identified key strategic goals as we move forward.
Destination Care's short-term goals include:
Growing the number of referrals through marketing and outreach
Streamlining the flow of information and the ease of arranging visits
Providing a single point of contact for patients
Virtual and long-distance follow-up care
Some of Destination Care's more long-term goals include:
A simpler, smoother process for transmitting health records and images
An expedited system for pre-authorizations
Increasing awareness of other high-quality specialty programs available on our campus.
In addition to these important goals, we are asking ourselves if we can routinely offer sequential appointments to allow less back-and-forth for patients—saving them money and time.
The Destination Care program will improve our patient experience and expand our referral footprint geographically. The three pilot programs will inform our plan to scale these services in the future while garnering national and international distinction for the University of Utah as a whole. 
We are eager to watch Destination Care grow.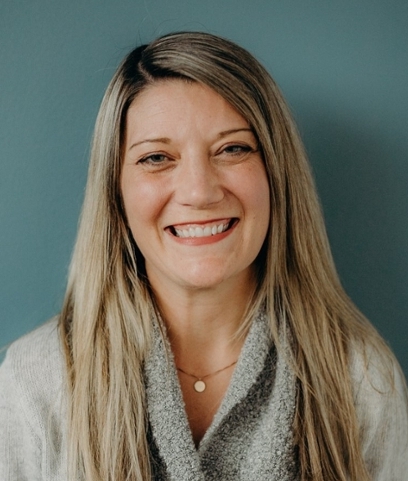 Brennan Loyola, MBA
Guest blogger Brennan Loyola, MBA, is Program Manager for Destination Care. She has worked at University of Utah for 10 years starting in pediatric research, which fueled her passion to make a difference for patients. After receiving an MBA from the U, she moved into project management for University of Utah Medical Group.
DON'T MISS OUT. GOOD NOTES delivers to your inbox.