Improving Health Through Community Service
University of Utah Health is one of a few university-integrated academic health science centers across the country.
Many universities around America are geographically and organizationally disconnected, to widely varying degrees. For example, in some cases, the main university and the health sciences center are in two different cities, requiring long travel. At other places, they are across town, and require a 20-30-minute drive—even longer in traffic. At U of U, we can walk 10-15 minutes to meet with colleagues across disciplines. As a health system, the close governance and adjacency between scientific research, education, and clinical care enterprises have led to remarkable innovations. Our proximity with other disciplines across campus builds an inherently collaborative culture.
At the same time, Utah is experiencing rapid growth—and health care and higher education are anticipating many challenges. These shifting demographics will demand more of the University of Utah as a vital resource and partner for our communities.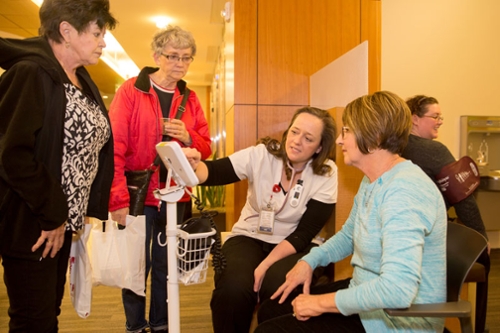 In these dynamic times, to serve our state, we can't achieve all our goals alone. As we look to the future, it is critical that our collaborative culture expands to include our community partners to address all aspects of health. We have already begun working in this direction. As I become more acquainted with U of U Health, I am continually impressed by the efforts and innovative initiatives to improve health across our communities and in partnership with them. Below are examples of some initiatives that embody this culture of collaboration—efforts that bring our entire university system to bear on some of society's most pressing problems: 
Driving Out Diabetes: A Larry H. Miller Family Wellness Initative
In partnership with the Larry H. and Gail Miller Family Foundation, University of Utah Health recently launched Driving Out Diabetes (DODI), a three-year interdisciplinary initiataive to battle diabetes in the state of Utah and across the region through education and prevention outreach, innovations in clinical care, and cutting-edge research.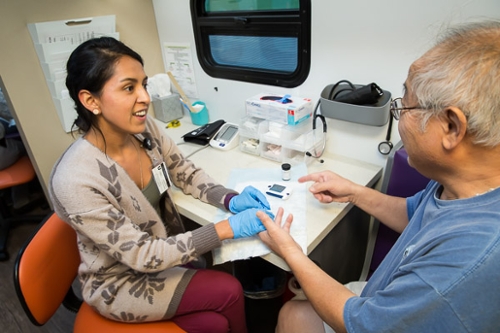 This is an incredibly collaborative effort drawing from expertise across campus and from within our community, including community members already afflicted with the disease, those at risk of developing it, high school students and teachers, nutritionists, and many professionals from the health care team.
DODI serves some of our most underserved community members. To broaden our reach, we recently launched a collaborative, public campaign on World Diabetes Day, in partnership with Intermountain Health Care, for the good of all our communities.
Children's Health Services 
We are expanding a long list of children's services at University of Utah Health locations throughout the Mountain West and in collaboration with Primary Children's Hospital (PCH), which is adjacent to our campus. PCH is a not-for-profit hospital providing health care for children with complex illnesses and injuries from across the United States.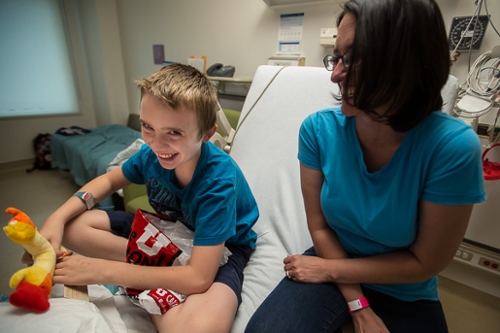 While services are provided at PCH, physicians, dentists, and other clinicians providing services are employees of the University of Utah, employees of Intermountain Healthcare, or in private practice.  Plans are underway for a new hospital to be built and completed in 2023 in Utah County. The hospital will serve pediatric patients who live in southern Salt Lake County and Utah County. All providers at the Lehi campus will be credentialed through University of Utah Health.     
Center for Genomic Medicine
In partnership with many in our community, including numerous private philanthropists and other state institutions, we are advancing genomic medicine for all. Teams at U of U Health, in partnership with multiple national institutions, are searching our genomes for the causes of disease and developing new tests, treatments, and, eventually, cures for both rare and common conditions. Fueling this success is a long legacy in genetic discovery, big data innovation, collaborations with ARUP and the College of Pharmacy, and the Utah Population Database (UPDB)—a one-of-a-kind resource containing genealogical, public health, medical, and environmental exposure records for more than 11 million people. Last year, an additional 90 million records of deceased individuals were provided by the Genealogical Society of Utah in order to expand the coverage of UPDB. The Penelope Program for rare and undiagnosed disease applies genomic medicine toward solving some of the country's most complex medical cases, and also benefits from being part of a larger network, the National Institutes of Health-supported Undiagnosed Diseases Network (UDN). Our Penelope Program is featured in this short film.
VA Salt Lake City Health System
We have been affiliated partners with VA Salt Lake City Health Care System for decades. Every year, more than 500 of our interns, residents, and students  train at the VA and more than 100 resident physicians care for our country's veterans. Our collaborations with the local VA hospital extend beyond general clinical care and training for physicians. We also partner in many specialty areas, like Ambulatory Care, Nursing, and Medical Informatics training programs.
Shriners Hospitals for Children
As a highly specialized orthopaedic hospital, Shriners Hospitals serve our community's children with comprehensive specialty care. For decades, our orthopaedic group has partnered with Shriners Hospitals to transform children's lives. Through this philanthropic facility, we can ensure that all children receive the orthopaedic specialty care they need, regardless of their insurance coverage or parents' ability to pay.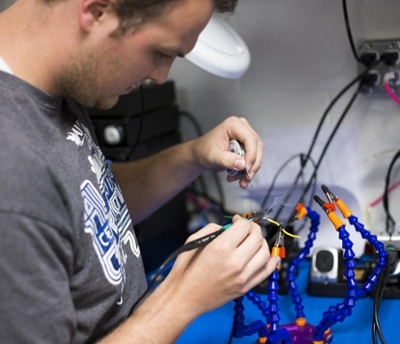 Medical Innovation 
Fueled by a collaborative effort between University of Utah Health, David Eccles School of Business, College of Engineering, and Technology Venture Development Program, our Center for Medical Innovation combines education programs, faculty and student project development, and support of device development and commercialization. The center creates a one-stop-shop environment that assists both the novice and experienced innovator through ideation, concept generation, intellectual property, market analysis, prototyping and testing, business plan development, and commercialization.
These collaborative efforts, along with many others, consider the entire health of our patients and community. Utilizing the valuable expertise and innovative ideas from faculty, staff, and students at University of Utah, along with the insight and information from health care partners, the whole community of Utah benefits.
One University  
President Ruth Watkins has communicated a vision for the future as One University (One U), and we aim to unite in serving the people of Utah as the University FOR Utah, advancing health across our local and regional community. Overall health of our community is a shared responsibility; we are all in this together. Today we have great challenges and exciting opportunities to innovate further: helping to prepare our state for tremendous growth; helping to shape our social, economic, environmental and health policies accordingly; helping to train a new generation of health care professionals who understand the value of collaborative and meaningful work; and helping to advance science and medicine to address these issues with positive impact and outcomes.
We have important and necessary work to do in the years to come. Thankfully, we have incredible partners with whom we can team up to improve the health of all communities in our beloved state and region.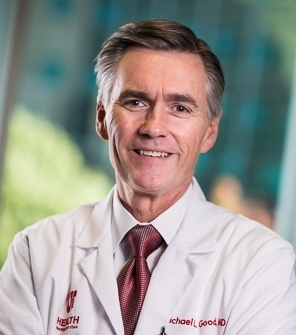 Michael Good, MD
Michael Good is CEO of University of Utah Health Sciences, Dean of the University of Utah School of Medicine, and A. Lorris Betz Senior Vice President for Health Sciences. A professor of anesthesiology, Good joins the U after more than three decades of teaching, innovation, and leadership at the University of Florida, where he served as dean of the College of Medicine for 10 years.
DON'T MISS OUT. GOOD NOTES delivers to your inbox.