Programs to Enhance Diversity
At University of Utah Health, we believe that diversity in thought and lived experience is critical for asking the right questions and arriving at novel solutions. We support a number of programs that are centered on inclusion and that strive to create equitable opportunities for all.
Our programs for undergraduates are aimed at enhancing diversity in biomedical science. Students pair with world-class research mentors to gain in-depth knowledge in health science fields and insights into higher education and career opportunities.
For graduate and postdoctoral trainees, we provide guidance and support for application to competitive individual fellowships that foster development of a more inclusive academic scientific environment. Additional opportunities abound within our larger University of Utah and University of Utah Health communities, which are deeply committed to establishing a culture of belonging throughout campus and beyond.
A wealth of programming enables undergraduates to explore subjects in depth and gain valuable research experience. U of U Health supported programs, including summer programs, are listed below.
Undergraduates can explore additional opportunities that are available through the Office of Undergraduate Research at the University of Utah.
Postbaccalaureate Program
Intermountain Postbaccalurate Research Education Program (IM-PREP)
IM-PREP is a U-sponsored program focusing on students from diverse underrepresented backgrounds that demonstrate a strong drive for research and would benefit from additional research-intensive training experiences and professional development. The program enhances the successful transition from undergraduate education to top-tier doctoral programs and long-term retention in PhD-based career tracks.
Contact: IM-Prep@utah.edu
Eligibility: BA or BS in a STEM field
Graduate Student Programs
Graduate and Undergraduate Researchers of UCEER (GURU)
This is a first-of-its-kind program designed to give disabled students at the U the opportunity to join a research team focused on the ethical, legal, and social issues raised by genomic science and genomic medicine.
Director
James Tabery
james.tabery@utah.edu
Learn More About GURU
IMSD at the University of Utah
We mentor and prepare IMSD@U2 Trainees and Scholars for careers as outstanding scientists and leaders in the biomedical sciences while fostering a research-intensive environment where underrepresented scientists can flourish.
Director
Joseph Yost
jyost@genetics.utah.edu
Postdoctoral Researcher Fellowship
NIA Postdoctoral Fellowship Award to Promote Diversity in Translational Research for AD/​ADRD
Grant: F32
Eligibility: Research of Clinical Doctoral Degree
(F32 Clinical Trial Not Allowed)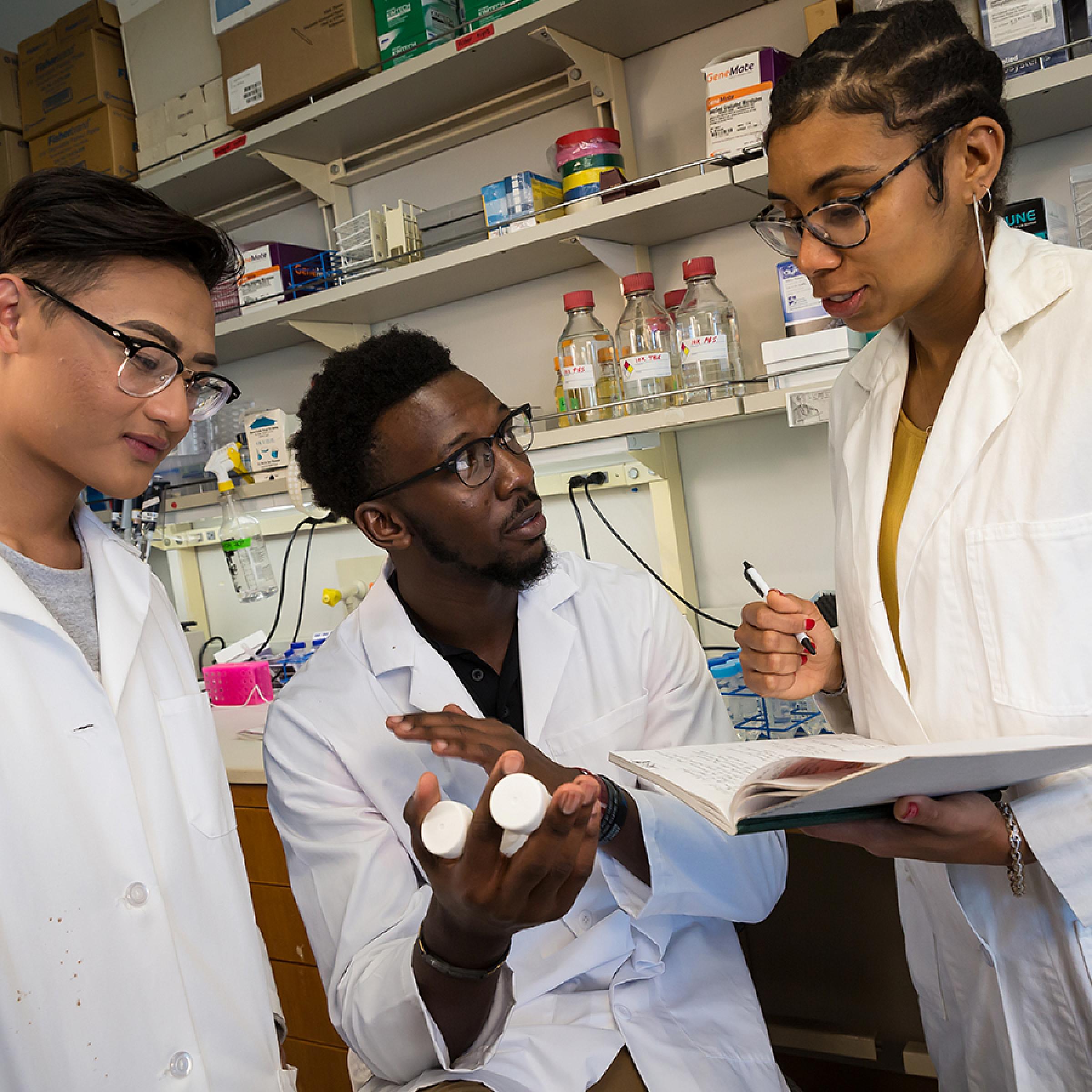 Support for Applicants and Grant Recipients
The Biomedical Training Program team provides trainees and faculty pre and post-award support for institutional training grants. See their resources for grant writing and proposal development support. After receiving a grant, see their post award resources regarding compliance, acknowledgments, health insurance, and more. For faculty, there are resources available when considering applying for a new training grant.
Contact the training program team below with your questions.
University of Utah Community Resources
The U is committed to celebrating the rich diversity of people and creative and intellectual traditions, by being inclusive in every respect. Our community resources support diversity and inclusion and foster success.
Contact Us
The Biomedical Training Programs team provides support for the health sciences training infrastructure at the U. Our team works closely with offices across campus to coordinate and support activities related to undergraduate, graduate, and postdoctoral trainees. We provide pre and post-award support for the 20+ institutional training grants on campus and stay current on national trends and evolving grant requirements to ensure compliance and enhance programs. Contact us with your questions about training programs and pre and post award support.
Sean Flynn, PhD
Associate Director, Training Programs
sean.flynn@hsc.utah.edu
SarahMay Case
Academic Programs Manager (Post-Award Support)
sarahmay.case@hsc.utah.edu
Jess Kieper, CRA
Research Manager, Institutional Training Programs
jessica.kieper@hsc.utah.edu
Jeanette Ducut-Sigala, PhD
Diversity & Inclusion Manager, Health Sciences Training Programs
j.ducutsigala@utah.edu