Transforming Pharmacy Education and Practice
When I joined the University of Utah College of Pharmacy as dean in 2017, I already believed that pharmaceutical research could deliver life-changing new therapies. I assumed I would gravitate toward the research mission of the college. What surprised me was how quickly I rallied to the critical clinical mission of pharmacy.
Health Systems and Communities Rely on Pharmacists
Outstanding pharmacy is vital for a robust health care system. It's essential at every level—for our university, state, and nation. The research and discovery of new disease-fighting medications is essential. It requires training exceptional pharmacists as medication experts on collaborative health care teams.
The health of our communities depends on exceptional pharmacists. That became abundantly clear during the COVID-19 pandemic. I'm excited to educate future pharmacists to help people manage chronic conditions and improve overall well-being.
University of Utah Health is an exciting place to be. It's a dynamic hub for students, scientists, and clinicians developing and applying novel treatments. During my second term as dean for the College of Pharmacy, I want to continue innovating, collaborating, and expanding access to pharmacy education.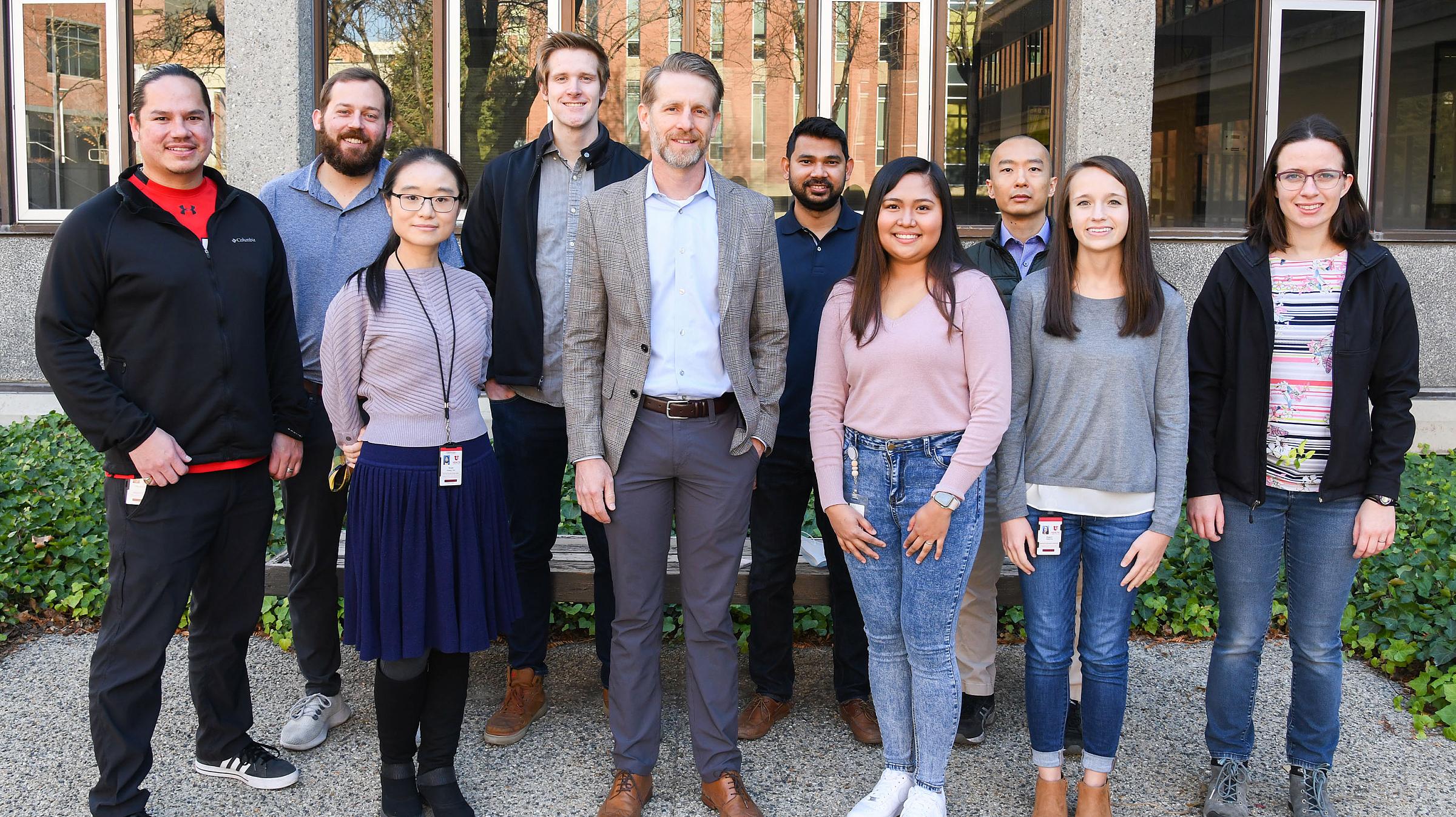 Community Collaborations
Serving as dean for the college means overseeing a path that evolves to the health care and academic landscape. During my first term, our faculty, staff, and students committed to doing more to advance pharmacy practice and collaborate with the community.
We appointed Karen M. Gunning, PharmD, as Associate Dean for Community Engagement. This led to amazing collaborations and stronger community connections. We found opportunities for our students to serve in under-resourced communities and free care clinics.
In response to the pandemic, Amber Johnson, PharmD, and the Utah Poison Control Center (UPCC) operated the Utah Coronavirus Information Hotline to handle questions about COVID-19. UPCC staff worked tirelessly to assess patients and educate callers. They helped hundreds of thousands of Utahns connect with testing, vaccinations, and clinical care.
Advancing Therapeutic Innovation
One of the highlights of my first term as dean was partnering with Huntsman Cancer Institute to create the University of Utah Therapeutics Accelerator Hub (U2TAH). The program provides university researchers with resources and guidance for bringing new drugs to human trials. Biotech entrepreneur David Bearss, PhD, leads the initiative. He draws on a team with deep industry experience in drug discovery and development.
I'm excited to see so many new discoveries advance toward the clinic with the support of the Therapeutics Accelerator. In my second term, the College of Pharmacy will continue to play a major role in bringing new medicines to life.
Removing Obstacles for Future Pharmacists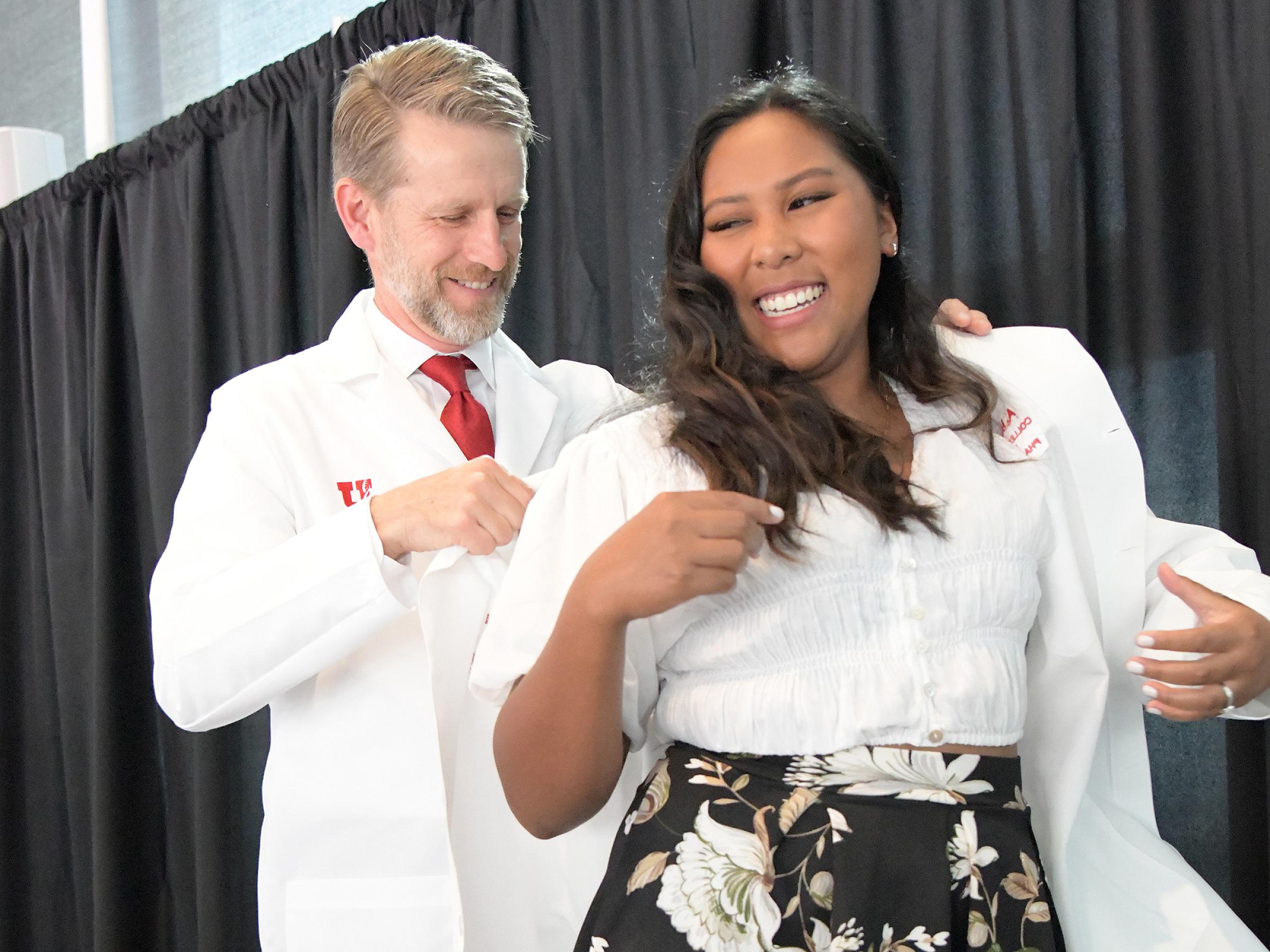 The number of people applying to pharmacy schools across the country has been dropping. In part, this is because of the high cost of pharmacy education. To address this problem, we started the First Year Free program. The program allows students to attend their first year of pharmacy school without paying tuition. It's funded by gifts from The ALSAM Foundation, founded by the Skaggs family, and many other donors. This fall, we welcomed our first group of students benefitting from the program. 
First Year Free is a big step toward making pharmacy education more accessible. The program reduces the financial challenges for future pharmacists. We want to support a diverse group of students by making education available and equitable for all. This ensures an outstanding health care workforce.
Bringing New Medicines to Life
As I start my second term as dean, I'm more determined than ever to build on our successes and increase our impact. The College of Pharmacy motto is: "Bringing new medicines to life." We are committed to doing outstanding research that lays the foundation for new cures. We want to help bright students prepare for the future of pharmacy—a future where pharmacists play critical roles in managing illnesses and caring for our communities.
It is an honor to continue leading the College of Pharmacy. I'm humbled and excited by the potential our college has to be even better. We are developing new treatments and training skilled pharmacists to be medication experts on health care teams. We welcome fresh ideas and work with compassion and ambition.
I look forward to continuing our excellent work and embracing new opportunities to craft a bright future for pharmacy.
Randall Peterson, PhD
Randall Peterson is the L. S. Skaggs Presidential Endowed Professor and Dean of the University of Utah College of Pharmacy. Peterson's research utilizes high-throughput screening technologies to discover new drug candidates for cardiovascular and nervous system disorders. His work has resulted in numerous patents and formed the basis of several pre-clinical and clinical-stage companies including Keros Therapeutics (NASDAQ: KROS). Prior to coming to Utah, he was the Charles Addison and Elizabeth Ann Sanders Chair in Basic Science at Harvard Medical School, scientific director of the MGH Cardiovascular Research Center, and Senior Associate Member of the Broad Institute.  
DON'T MISS OUT. GOOD NOTES delivers to your inbox.