Friendly Competition Leads to Collaboration – Part 1
This is the first blog in a two-part series about key partnerships creating greater access to health care and training opportunities in Southern Utah. In September 2023, Michael Good, MD, CEO of University of Utah Health, joined Taylor Randall, PhD, President of the University of Utah, for his second Utah Across Utah Tour. This three-day road trip through Southern Utah with health science educators focused on expanding existing collaborations with industry, alumni, and other Utah colleges and universities to address rural health care.
The University of Utah has sometimes been known for playful rivalries with other educational institutions "down south." In recent years, the U intentionally cultivated programming with these academic partners. The result: seamless bridge opportunities for students and access to quality health care in more Utah communities.
Joining Forces 

As university leaders met with communities across the state, they learned that people living in rural communities want to support education for themselves. They also want to reap the benefits of returning skilled workers and medical practitioners to their hometowns. 

From these conversations, the University of Utah, Southern Utah University, and Utah Tech University (formerly Dixie State) started brainstorming ways to build pipeline experiences between institutions. Our goal was to reach a broader population of incoming and continuing students at our schools.


To make these pipelines a reality, programs such as Tribal, Rural, Urban, and Underserved Medical Education (TRUE) and Rural & Underserved Utah Training Experience (RUUTE) were developed. These programs are training and returning medical professionals to Southern Utah and other rural communities.
Sam's Story


Sam Johnson's experience in the RUUTE program demonstrates what's possible when our academic institutions join efforts. 


Sam grew up in the small Arizona town of Cottonwood. In his senior year of high school, his family moved to rural Hurricane, Utah. Sam completed undergraduate studies at Utah Tech. He thrived in his pre-medical program, taking full advantage of internships and service opportunities with the local hospital. He shadowed family doctors, a neurosurgeon, and a NICU physician.
Today, Utah Tech students can also gain valuable leadership and research experience by participating in RUUTE's Undergraduate Ambassador Program and Summer Undergraduate Research Experience (SURE).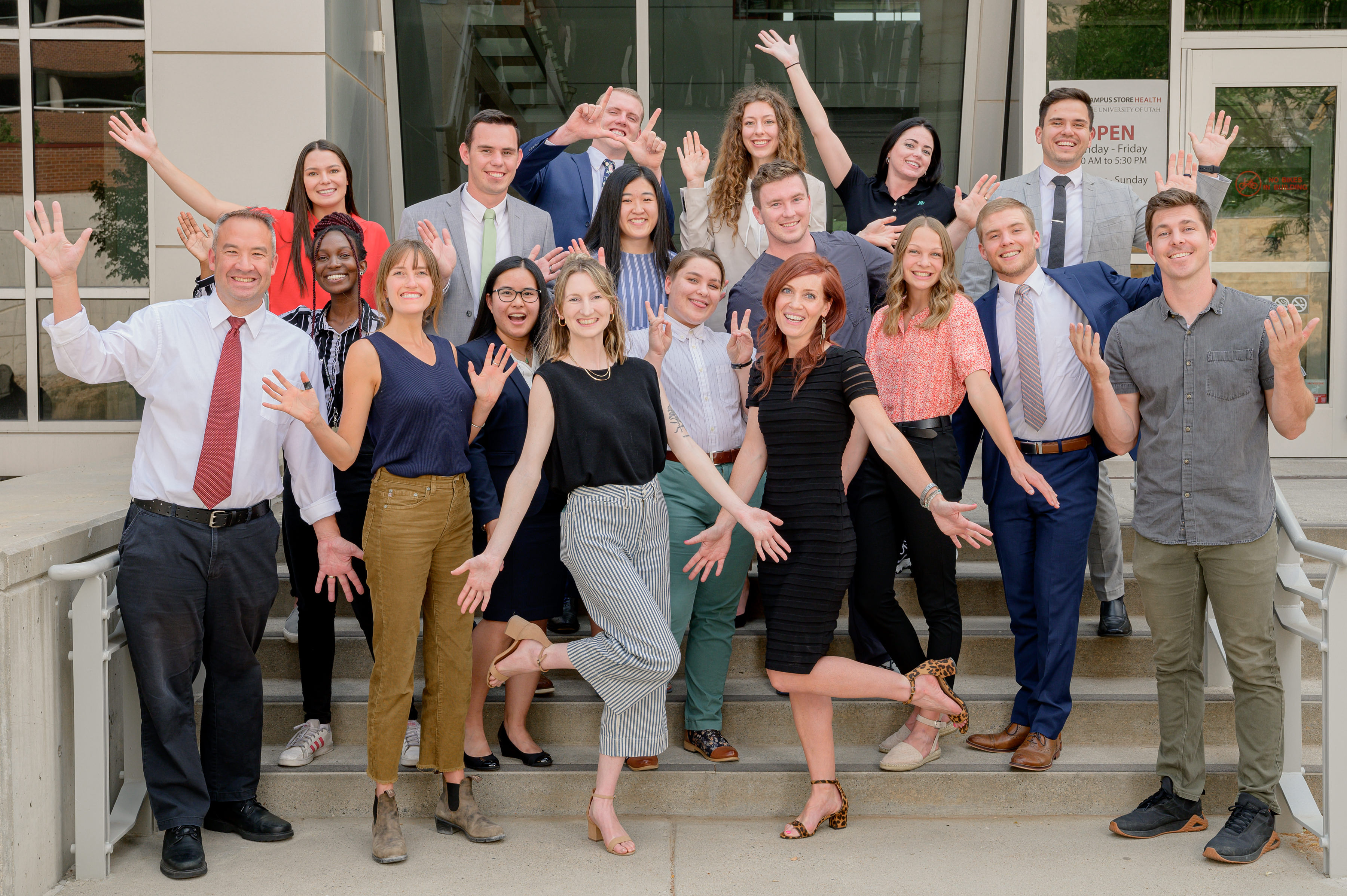 The experience Sam gained at Utah Tech prepared him well to enter the MD program at the Spencer Fox Eccles School of Medicine at the University of Utah. As a third-year student, he trained with physicians in rural clinics as part of the RUUTE program. He completed several fellowships and more than 15 hours of shadowing in rural Utah communities.
During his RUUTE training, one particular experience stood out. The provider he was shadowing was talking with a patient. He referred to the patient's child by name and remembered to ask about a vacation the patient was planning at the time of their previous visit. Because of their familiarity, Sam assumed the physician knew this patient outside of the clinical setting. But Sam continued to observe this physician taking the same level of personal interest and care with every person he saw at the clinic that day.
Now in his final year of medical school, this experience taught Sam how integral relationships are to caring for each patient as a whole person. Truly knowing your patients gives you a more complete picture of their overall care.
RUUTE prepares students to pursue a career in rural medicine upon completing their training. Ideally, returning to practice in their own communities. That's exactly what Sam plans to do.
Experiential Learning and Outreach


RUUTE medical students can also participate in rotations on native tribal and rural land in southern parts of Utah. They learn what it's like to practice in remote locations and to make the best use of limited resources. They also learn to respect the native culture.


RUUTE also gives trainees like Sam the chance to work with rural K-12 students to pique an interest in medical science. These students might learn about human respiratory or circulatory systems using cow lungs or hearts for a memorable and interactive experience. Part of this education includes an exploration of careers in the health care industry.
Lighting the Fire
We hope to make these valuable training experiences available to all students in our partner programs. Sam hopes to return to Southern Utah after he graduates and settles into his career. Once students see the impact they can make in a rural setting, they want to become a part of it. Quality health care should not be out of reach simply because of one's location.
When we view ourselves as a collective of higher education institutions—not separate entities—we all win.
The second blog in this series looks at the impact of the Doctor of Physical Therapy St. George pathway program, a partnership between the U, Utah Tech, and SUU.
Ben Chan, MD, MBA, MEd
Ben Chan is Associate Dean of Admissions, Associate Dean of Idaho Affairs, and Director of Rural & Underserved Utah Training Experience (RUUTE) at the Spencer Fox Eccles School of Medicine at the University of Utah. Chan is also a small group leader for the Clinical Method Curriculum and treats youth as an inpatient child and adolescent psychiatrist at the Huntsman Mental Health Institute. He is passionate about improving medical education opportunities, health care access, and long-term socio-economic benefit for rural and underserved communities throughout Utah and the Mountain West. Chan received an MD from the University of Utah, trained in general psychiatry at George Washington University, and completed a fellowship in child and adolescent psychiatry at the University of Maryland.  
Samuel Johnson, BS
Samuel Johnson is a fourth-year medical student at the Spencer Fox Eccles School of Medicine at the University of Utah. Johnson received a Bachelor of Science in biology from Utah Tech University (formerly Dixie State) and minors in chemistry and health psychology. He helps lead the Rural Outreach Program, a student-run organization that delivers health science learning experiences to high school students around Utah and the Mountain West.  
DON'T MISS OUT. GOOD NOTES delivers to your inbox.