Using Technology to Advance Integrated Behavioral Health Care
When most people think about the use of technology in mental health, the discussion tends to be about virtual care or telemedicine.
This has been a critical and exciting development, especially since the onset of the COVID-19 pandemic. While it may shift access to mental health services geographically—particularly in rural areas—virtual care on its own does not expand access. When paired with other technologies, however, telemedicine has the potential to connect more patients to the care they need.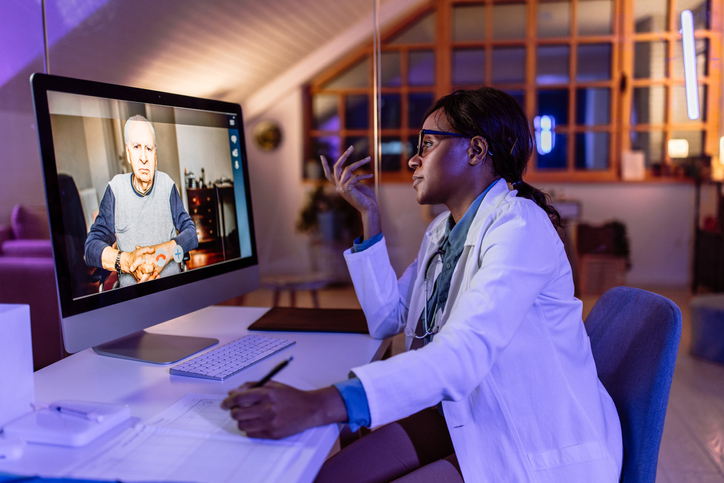 Self-Help Technologies
Many apps for mental health and self-directed approaches provide quick access to some form of mental health help. Limited access to mental health professionals is often used to explain why fewer people receive treatment. But it's important to recognize that many people do not seek traditional mental health treatment even when it's available.
Self-help strategies can help people with mild mental illness and promote overall well-being. Also, several newly developed FDA-approved apps offer clinical treatment for mental health conditions.
Many people already use monitoring devices to track health information about sleep, activity level, and mood. While still in early stages of development, some technologies also use facial expressions and outcomes to alert an individual or a clinician of an improvement or decline in their mental health. This may assist them in accessing care or making lifestyle changes before a crisis.
Automation and Decision Supports


The foundation of integrated behavioral health services is universal screening for mental health, substance use, and social determinants of health needs. Exciting advances in technology are helping to automate this process. Positive screening should serve as the entry point to providing active outreach to help patients access care. 

At University of Utah Health, we have developed a new approach for automating depression screening. This method minimizes burden on clinicians and clinic staff and eases data collection. Patients with a positive screen for depression receive outreach from members of our behavioral health integration team. We offer them access to a clinical evaluation and possible treatment, along with other resources. 

For clinicians, decision supports are another key development. Within electronic medical records, treatment modules are available for common mental health conditions to assist providers. Included is technology that assists with provider-to-provider consults, such as e-consults. These innovations can provide immediate help to patients and clinicians without the need for an in-person consult, which could reduce wait times for specialized mental health services.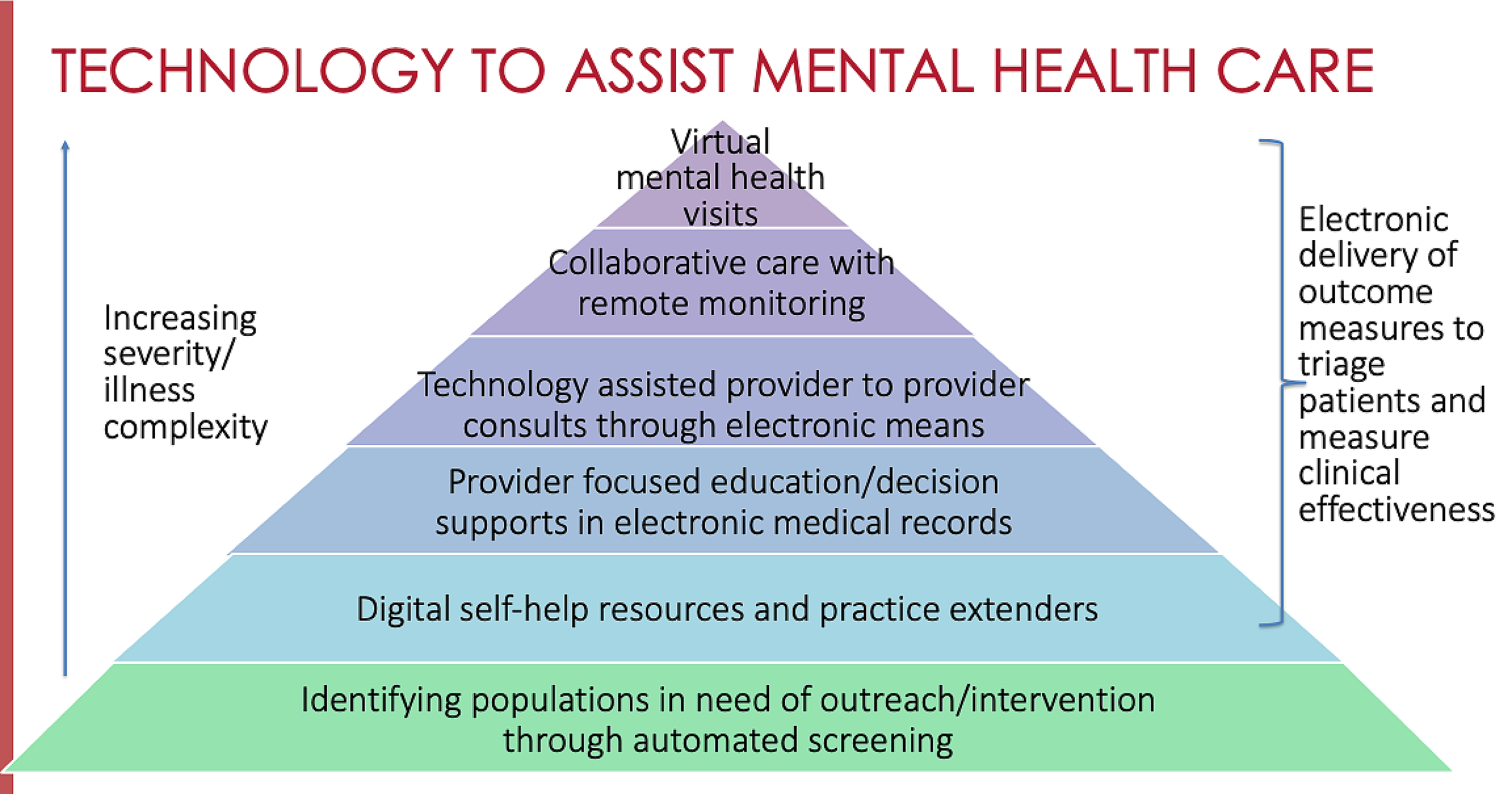 Collaborative Care


Collaborative care is a breakthrough in treatment for depression and other common mental health conditions. Remote training, monitoring, and consultation from central locations ensures quality care and access to clinical experts wherever a patient lives. 

By using these collaborative resources first, we can reserve direct care, through virtual care or telehealth, for patients with the greatest mental health needs. Using all our technology resources is one way to truly expand mental health access.
Critical Questions


Some critical questions still need answers. How do we judge the efficacy of new technologies? And who should pay for these services?
We are experiencing an unprecedented increase in mental health concerns across demographics, combined with a limited supply of mental health professionals. The goal of technology is not to replace the human element of treatment. Rather, it is to supplement what we do as mental health clinicians to spread our reach even further.
Rachel Weir, MD
Rachel Weir is an associate professor of psychiatry and Chief of Mental Health Integration for the Huntsman Mental Health Institute (HMHI) and University of Utah Health. Her work focuses on furthering mental and behavioral health integration and collaborative care throughout the health system. As a consultant to the Association of American Medical Colleges, Weir promotes the use of technology to develop innovative approaches and facilitate access to integrated mental health care. She received an MD at the Medical College of Wisconsin and completed a residency and fellowship in child and adult psychiatry at the University of Utah School of Medicine. 
DON'T MISS OUT. GOOD NOTES delivers to your inbox.