Honoring Spiritual Health While Caring for Physical Health
The spiritual needs of patients can be as diverse as their medical needs. Across the nation, health systems know how important patients' diverse religious traditions can be. As multi-faith chaplains with University of Utah Health, we embrace that attitude every day.  
As populations grow more diverse, so does the patient population. The same is true in Utah, which is becoming increasingly diverse.  
Religious or cultural holidays and practices matter deeply to many patients. And some of these traditions may have significant implications for our patient's care.  
During this holy month of Ramadan—which in 2023, goes from March 22 through April 20—we help Muslim patients and their families receive the support they need.  
It's the same ongoing commitment we have for all our patients, whatever their religious or spiritual beliefs. We know for many people, their spiritual lives enhance the purpose and meaning of their daily lives.  
When we honor that as health care providers, whether during Ramadan or any time of the year, our patients feel cared for. And we know our commitment can help them heal.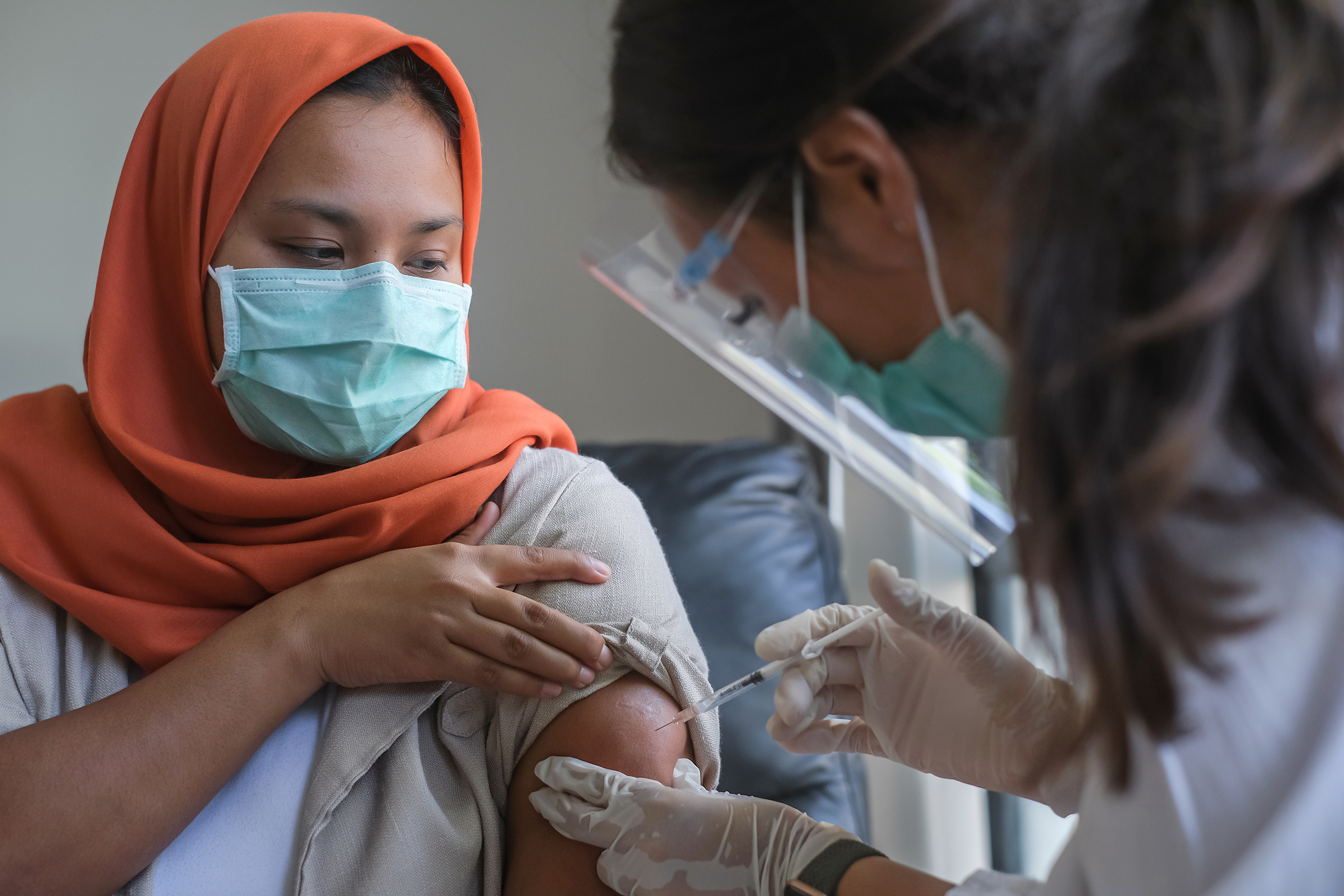 Respecting Tradition and Community
As chaplains, we're aware that how people practice their faith matters deeply to them. We can help by being a bridge between patients and medical staff, particularly if changes in their care are needed.
For instance, we can help staff understand the importance of having food and water available at sundown for a patient fasting during Ramadan or any other holiday. Even if a patient is not fasting during this holy time, their family may be. We can encourage staff to respect these practices as well.
Being in the hospital during this holy time—or any religious celebration—can be difficult. During Ramadan, the breaking of the fast is often a celebratory community event. Often, a patient may miss out on the full experience. When patients feel this loss—or the loss of any community—we come alongside to offer comfort and support. We are trained to listen to matters of the heart.
Faith Traditions Can Impact Care
Some people may choose to forego certain treatments during fasting periods, such as Ramadan. But during some emergencies, treatment cannot be delayed.
In these cases, providers will work with patients and their families to provide treatment while respecting their traditions.
For some patients, the gender of their provider is extremely important. We've had female Muslim patients ask for an all-female staff, a request we've communicated with the medical team. The hospital has heard and honored these requests.
Chaplains Reach Out and Bring In
Our extensive multi-faith chaplain training helps us discern what we can provide and what we should procure to support University of Utah Health patients.
In certain Christian traditions, it's often expected that a priest or pastor visit with patients in the hospital in order to provide ritual support.
For members of the Church of Jesus Christ of Latter-day Saints, a priesthood member's blessing can be vital. When it's asked for, we reach out to leaders of the Latter-day Saints congregation that services the hospital. Or if a Catholic patient feels the need for confession, requests prayer or anointing, or wants to receive Holy Communion, we turn to the Catholic priest assigned to the hospital.
In general, hospital visitation is not an imam duty, but if a Muslim patient asks for one, we help facilitate the request.
We recently cared for a brain-injured patient in the Neuro Critical Care Unit. The patient's spouse asked us to arrange for a visit with a Jewish rabbi. The rabbi sang some prayerful songs in Hebrew. The patient, raised in Hebrew school as a child, stayed engaged throughout and, at the end of the visit, gave a small smile.
Research shows benefits to patients' health when their spiritual needs are integrated into their care. And as chaplains, we've witnessed how meeting a patient's core spiritual need helps promote healing.
Patients Can Become our Teachers
A Native American woman had lost a loved one and wanted to do an end-of-life smudging ceremony to care for the individual's spirit. We honored the request and worked closely with the medical staff, fire marshal, and safety manager to make sure she could hold the ceremony safely.
It meant temporarily disabling the fire alarm in the room and adjacent areas. A fire extinguisher was kept at the ready. Once all was prepared, we created a sacred space and, at her request, participated in this sacred ritual with her.
We want to honor and learn from our patients. When we do that, we acknowledge that they and their traditions matter.
Space for Reflection
For patients, families, and employees of any faith at University of Utah Hospital, our Infinity Chapel and Reflection Room offer a place for contemplation and prayer. Similar spaces exist at many other U of U Health hospitals.
Everything about these newly renovated spaces is intentional, including the prayer rugs used by Muslim employees throughout the day. Regular services take place in the chapel, including a Catholic Mass and a Latter-day Saints sacrament meeting.
We offer healing prayer cards for many different faiths that can be used at the hospital or taken home.
We invite people to write their own prayers, which can be inserted into our prayer wall: a secure, sacred receptacle for people of all faiths to express their hearts, fears, or concerns. We collect them weekly and pray for them as a team.
Educating Patrons Throughout the Year
Whenever major religious celebrations are taking place, we use the LoopScreen outside our Spiritual Care office to educate hospital visitors and employees on the meaning of the holiday. During the next several weeks, visitors can expect to see information about Ramadan on the screen.
Regardless of the time of year, it's important care providers are aware of the many faith traditions their patients embrace. Understanding how to care for patients in a way that respects these traditions will improve patient experiences. Chaplains at hospitals and care systems everywhere stand ready to help.
University of Utah Health providers, patients, and families are welcome to reach out to our multi-faith professional spiritual care team through the Faith Line at 801-213-2484.
Rev. Cathy Schreiber, MDiv, DMin
Rev. Cathy Schreiber is a board-certified chaplain through the Association of Professional Chaplains. As one of the multi-faith professional chaplains at University of Utah Hospital, Schreiber finds meaning and purpose in providing emotional and spiritual support to patients and families. Along with her fellow chaplains, she believes that healing and wholeness can be achieved through cultivating compassionate relationships. Schreiber is an ordained minister through the Presbyterian Church (USA). She received a master of divinity degree (MDiv) from the Columbia Theological Seminary and a doctor of ministry degree (DMin) from the Ecumenical Theological Seminary. 
Rev. Luana Uluave, MDiv, PhD
Luana Uluave is a staff chaplain at University of Utah Hospital where she offers spiritual care and support for patients, visitors, and staff. Uluave previously worked for Huntsman at HomeTM, a program offering home health and hospice care for patients in the cancer hospital of the Huntsman Cancer Institute. She is ordained as a minister by the Presbyterian Church (USA). She received a master of divinity degree (MDiv) from the Iliff School of Theology in Denver and is currently pursuing board certification through the Association of Professional Chaplains. Uluave also received a PhD in English from the University of Illinois at Chicago. 
DON'T MISS OUT. GOOD NOTES delivers to your inbox.