Med School's Most Important Day
Most students receive their diplomas in the mail a few weeks after graduation. But not medical students. They receive theirs on the day of commencement.
Once commencement is over, residency begins. That's when newly graduated medical students move away—sometimes far away—to start the next step in their careers.
Commencement is the second most important day of medical school. The first is Match Day.
Match Day takes place on a Friday morning in mid-March. It's the same nationwide. At noon Eastern, thousands of medical students across the country tear open envelopes. Inside is the residency they have matched with.
Upon opening that envelope, lives change in an instant. Celebration often ensues. Family and friends take pictures, shed tears, and embrace each other. Students collapse to the floor, scream out in joy, sigh in relief, or just pause to take it all in.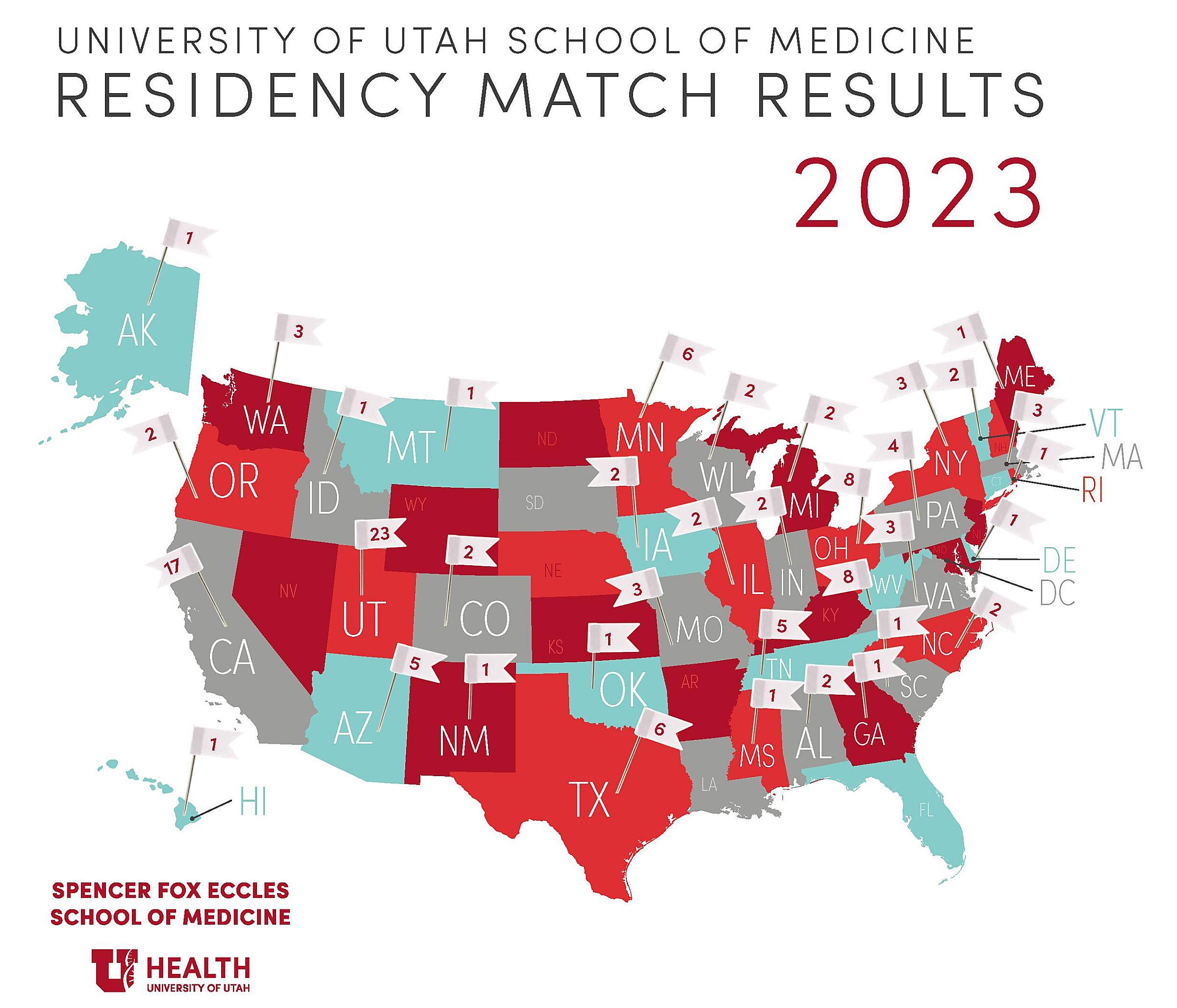 For students, Match Day is a golden ticket to the rest of their medical careers. For us as medical school administrators, Match Day measures how well we prepare providers to care for our community.
This year, the Spencer Fox Eccles School of Medicine at the University of Utah matched 122 students with residency programs—a 96.8% match rate. Students matched into 124 programs in 24 different specialties, with 48 entering primary care residencies. Students will be going to 38 states, while 25 of our students complete their residency in Utah.
Match Maker, Match Maker….
How do students and residency programs "match"? It's an algorithm called The National Resident Matching Program (NRMP). The science behind the algorithm earned a Nobel Prize in Economics in 2012. It is also used to match kidney transplant recipients with their donors.
Before Match Day, students rank their top choice for residencies. Teaching hospitals rank their top choice for students. The algorithm sorts through each list, spitting out matches.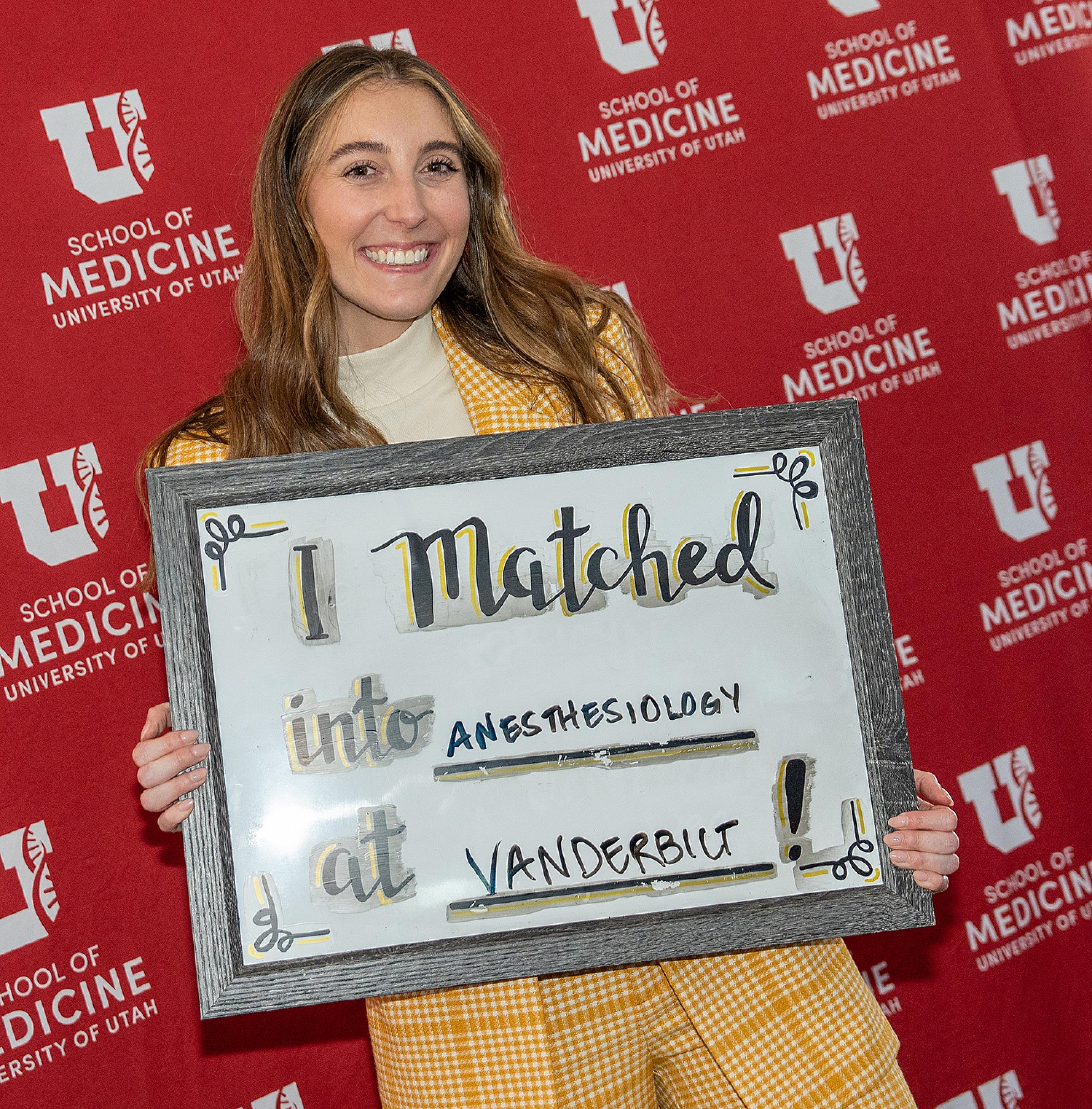 Getting to Match Day Is Hard Work
Putting matches into a machine is the easy part. Securing a residency match takes a village of people, hours of studying, passing licensing exams, and completing residency interviews. An average student finishes around 10-20 interviews before submitting their choices. This year's record among our students was 36.
Thanks to modifications introduced during the COVID-19 pandemic, students now complete most of their interviews virtually. This saves time and money. But it also means students match into residencies in cities they've never visited. Students now face the prospect of moving to an unknown part of the country and setting up house for the next three to seven years.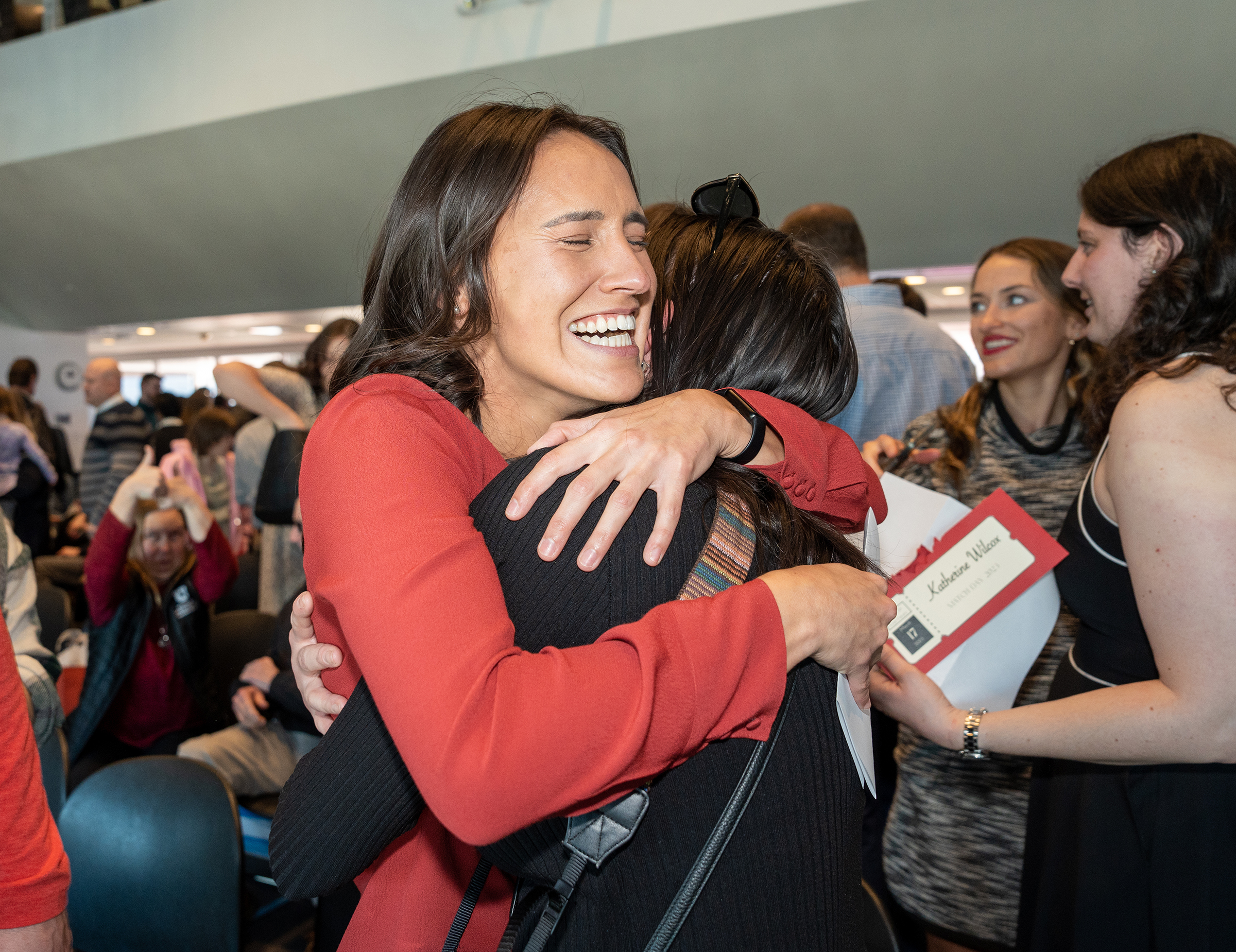 To the Class of 2023 (and of 2027)
I am so proud of what this class of 2023 has accomplished. It's been a joy watching them support each other. But work remains. Residency is a treadmill of opportunity, and it's exceptionally demanding. My advice? Make time for a "fun-size" version of your hobbies. Remember, you are a whole person with people who love and support you. Know yourself and pick the opportunities that excite you most.
As the class of 2023 moves on, I think about where they started. Before Match Day, these students choose to attend medical school here in Utah. On March 31, we will welcome a new generation of prospective students for Second Look Day. These prospective students will decide whether to spend the next four years of their life in Utah.
I want to thank this year's class for choosing to spend their last four years with us and for being role models for future students.
Here's to beginnings and endings coming full circle. The future is bright for our school, students, and alumni.
Adam Stevenson, MD
Adam Stevenson is a professor of pediatrics and associate dean of Student Affairs for the Spencer Fox Eccles School of Medicine at the University of Utah. In this role, he is dedicated to the personal and professional development of medical students from matriculation to residency match and beyond. Known for his ability to meet each student where they are, Stevenson has been honored with multiple teaching and mentoring awards. His research interests include professional identity formation, therapeutic and diagnostic interventions in pediatric urinary tract infections, and medical errors involving communication. 
DON'T MISS OUT. GOOD NOTES delivers to your inbox.