Student-Led Clinics Are Good for Everyone
Medical school won't last forever. Before long, I'll be a doctor. Patients will depend on me for their care. That's why I love working in a student-led clinic. It's been one of the most challenging and rewarding aspects of medical school.
I see patients and serve as co-director of the student program at the Midvale Clinic. It's the busiest student-led clinic in our region and part of the nonprofit Midvale Community Building Community (CBC).
The Midvale Clinic offers primary care to patients Monday through Thursday evenings. Specialty clinics like gynecology, gastroenterology, and ophthalmology are available periodically. Sometimes monthly. Sometimes quarterly.
Many first- and second-year students at the Spencer Fox Eccles School of Medicine work at the Midvale Clinic and others like it. At student-led clinics, students are the care providers. Though we work under the supervision of attending physicians and residents.
Working in such clinics give us experiences we otherwise wouldn't have until later in medical school.
How student-led clinics serve patients and students
During the first year of medical school, students are bombarded with information. It comes without much context. Until you get to care for patients, much of what you learn feels disconnected from the real world.
I chose to sign up for a student-led clinic as a first-year student. The experience changed me. Meeting with patients made medical school much more tangible. It also made me think differently about the patient-provider relationship.
The first few times that I saw patients were humbling. These encounters made me realize how little I knew. I felt intimidated, not wanting to do anything wrong while playing a major role in someone's health.
At student-led clinics, we primarily work with underserved communities. Every patient learns ahead of time that they'll see a medical student who's working with a physician. The patients are very accepting of us. It's a privilege to be on the receiving end of their trust.
As learners, we get to spend more time with our patients than many providers in primary-care environments. That helps us build relationships with our patients. We frequently receive feedback that the patients feel heard and cared for.
Initially, we learn to take a patient's medical history. Often that consists of asking for some very personal information. Interpreters help us communicate with patients who don't speak English. I'm touched by the trust patients place in us, knowing that we're asking for respectful, relevant reasons.
Sometimes, students also do an initial exam. Our rule at the Midvale Clinic is that if you've learned and practiced a skill, you can perform it. I've done several abdominal and pulmonary exams and listened to patients' hearts. I always tell patients what I'll be doing so there are no surprises.
After my initial contact with a patient, I'll excuse myself to meet with the attending physician or resident. We'll discuss the case, then meet with the patient to devise a care plan together.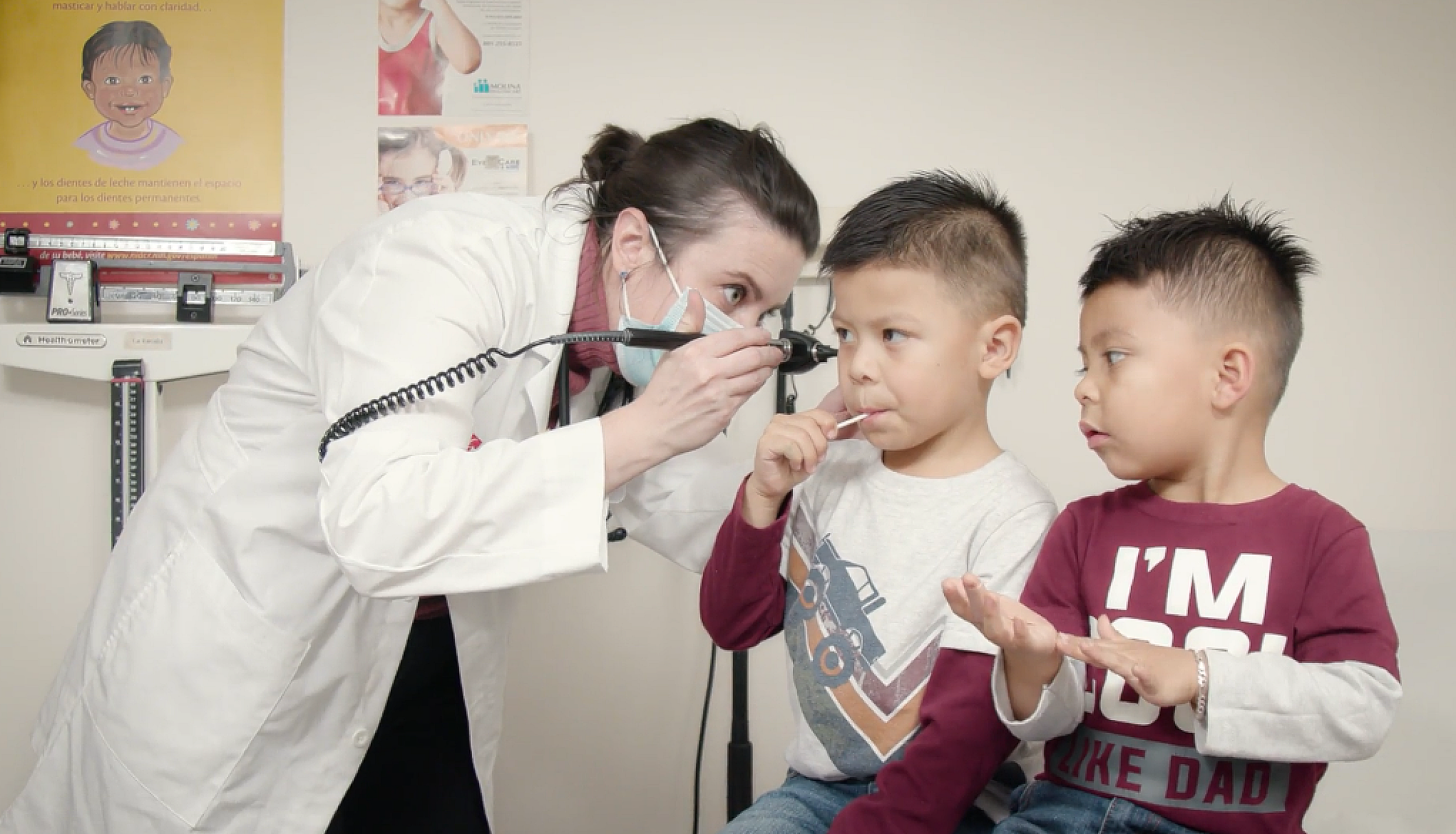 Student-led clinics improve access to care
Student-led clinics bring accessible health care to communities that have historically been marginalized.
Working at the clinic has changed the way that I think about a patient's role in their own health. If a patient struggles to follow medical guidance, we help identify barriers and address them together. If a patient can't afford medication, for instance, we tell them about GoodRx or other prescription assistance programs.
Transportation challenges are common barriers to medical care among patients we serve. Many no-show patients unexpectedly lose their rides to the clinic. Helping our patients means informing them about transportation options. We also tell patients about programs that address food or housing insecurity, as needed. It's essential for students to learn about available resources in the community.
Solving problems that affect patient health is exhilarating. Recently, the Midvale Clinic connected with the Huntsman Cancer Institute's mobile mammography bus, which visited our clinic. Eighteen women on our waiting list received mammograms that day. Some of them might have never been screened for breast cancer without this intervention.
After medical school, I and other graduates hope to continue working in underserved communities. What we learn in student-led clinics is something we will carry for the rest of our careers.
All University of Utah medical students to benefit from student-led clinics
Starting in Fall 2023, student-led clinics will become a significant component of the MD program. Entering students will spend several hours each week in student-led clinics. They'll take on increasingly more complex roles as they advance their skill sets. More advanced students will continue to hone their skills under physician supervision and act as mentors for more junior students.
The curriculum change will enable all students to spend time in the clinic. First-year students will gain context for what they learn in the classroom. Even with the change to involve more students, patients will still be the priority at student-led clinics. Student experiences will not come at the expense of patient care.
I look forward to seeing the new MD curriculum build upon the existing program and benefiting even more underserved patients in Utah communities.
Christina Necessary
Christina Necessary is a second-year medical student at the Spencer Fox Eccles School of Medicine and co-director of the student-run Midvale Clinic. She received her master's degree in applied anthropology from Mississippi State University and spent three years working as an archaeologist and bioarchaeological consultant at sites and projects across the country. After deciding to pursue medicine, Christina worked as a researcher for several years at Tulane University School of Medicine and University of Utah's Department of Human Genetics prior to starting medical school. She is passionate about health equity, value-driven care, and innovative learning modalities in medical education.
DON'T MISS OUT. GOOD NOTES delivers to your inbox.