From Division to Department: A New Chapter for Otolaryngology
Otolaryngology at the University of Utah Health has never missed a beat when it comes to innovation and broadening our capabilities in pursuit of quality patient care. Transforming from a division to a new department within the Spencer Fox Eccles School of Medicine is an exciting next step for us.
Otolaryngology is a surgical specialty for treating head and neck diseases. But the number of subspecialties within this field is extensive. Those include the management of cancerous tumors, evaluating and treating hearing loss, sinus disease, facial cosmetic and reconstructive surgeries, and others.
To cover such a broad spectrum, we now boast 26 faculty members, including clinical providers and research faculty. This is in addition to several residents and fellows. Now, as a stand-alone department, we can continue to grow our team, train future otolaryngologists, and develop the science that leads to new and innovative ways to care for our patients.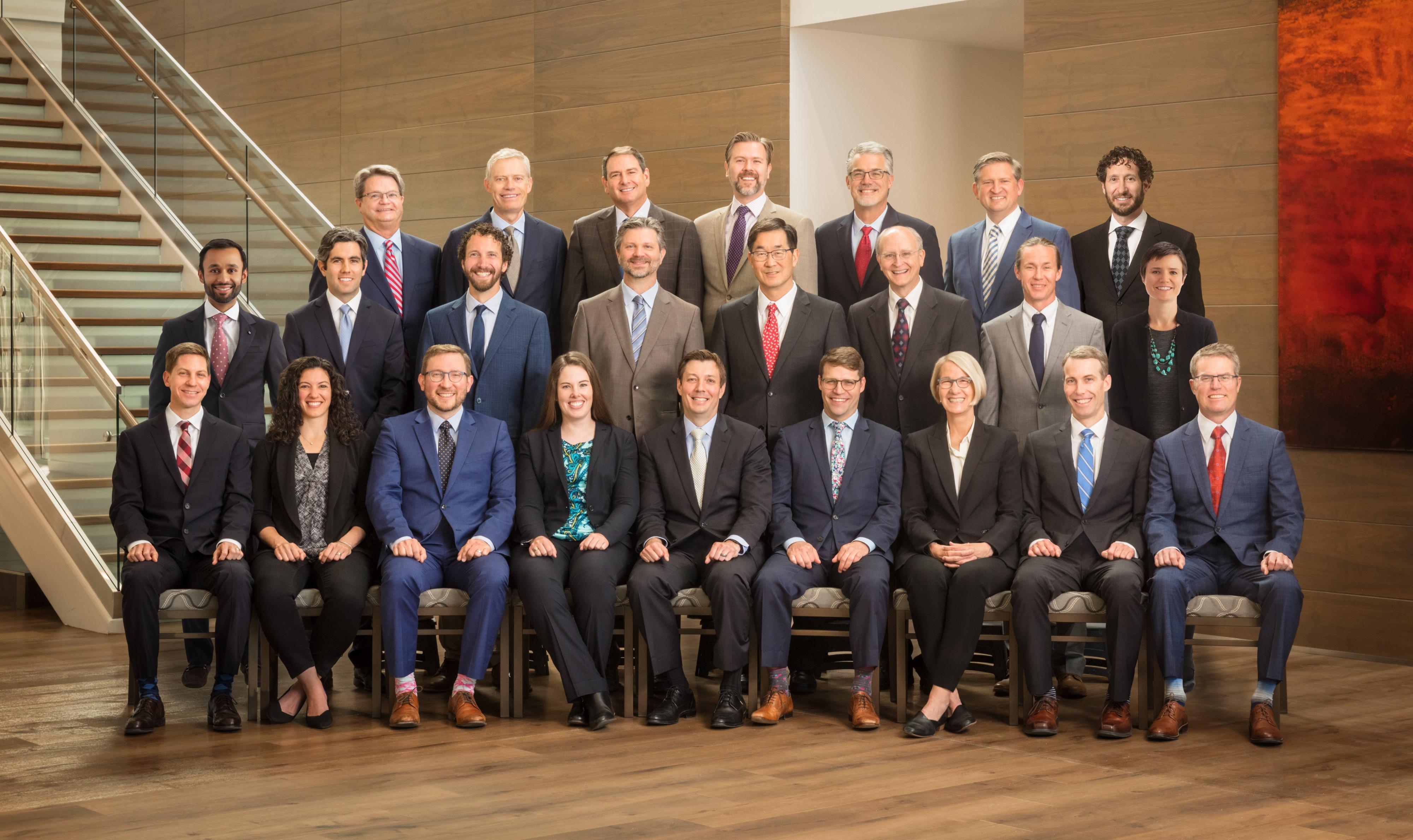 People Behind the Work
When I was finishing my fellowship 17 years ago, U of U Health's otolaryngology program already had a reputation for innovation. Influential past leaders such as James Parkin, MD, and Steven Gray MD, had made a name for the program.
In 2006, it was a smaller division within the Department of Surgery in the School of Medicine with about 13 faculty members. But the smaller size did not hinder the exciting work being performed. The physicians and clinicians here were contributing to research and capturing national attention.
Behind the work was a very cohesive team. Clough Shelton, MD, headed the group and served as a great leadership mentor. For the last 17 years, Shelton laid the groundwork that has helped us grow from a small division to a significantly larger entity that now stands firmly on its own.
Gaining Momentum
As Utah's population continues to grow, so do our clinical volumes and the demand for more services.
Over the last decades, we have seen most of our national otolaryngology counterparts evolve from surgery divisions to stand-alone departments. This has enhanced innovation in the field and elevated its role in health system practices. We needed to follow suit.
We set out to develop a thriving research program by recruiting and developing our faculty members. This helped us expand our subspecialty expertise to meet increased patient volumes with quality care.
To become a department, we must provide care in all otolaryngology subspecialties. We now have multiple faculty members working within these subspecialties. We receive more than 30,000 patients annually and perform nearly 20,000 procedures in the clinic and operating rooms.
In addition, this growth has made us one of the top-funded public otolaryngology programs as measured by the National Institutes of Health. This funding supports critical research that keeps our programs on the cutting edge.
Along with our research, what sets us apart from other otolaryngology programs across the country is the breadth of care we deliver in a patient-centered way that has become synonymous with University of Utah. We are now poised to increase our leadership in the field.
Steps Along the Way
The journey to becoming a stand-alone department began with the goal of elevating excellence and improving lives. Both were accomplished with the work of our faculty, staff, and trainees.
Becoming a department is a moment to appreciate all we've accomplished over the last decade. But it is by no means the endgame. Our goal now is to capitalize on this momentum.
The status boosts national reputation for our department and the University of Utah as a whole. We can attract new talent and maintain competitive training programs. We can also retain the faculty and staff that helped mold this department into what it is today.
Being a newly minted department lets us step back and listen to our patients and colleagues. Developing new trials that will further elevate otolaryngology, we can improve more lives.
Jason Hunt, MD
Jason Hunt serves as interim chair of the Department of Otolaryngology-Head and Neck Surgery in the Spencer Fox Eccles School of Medicine at the University of Utah. Hunt joined the University of Utah in 2006, and primarily sees patients at the Huntsman Cancer Institute, where he has served in such roles as the clinical director of head and neck surgical oncology, co-leader of the Head and Neck Cancers Disease Center, and Medical Director of the Huntsman Cancer Hospital Operating Rooms. His specialty includes the surgical management of tumors in the head and neck with a specific interest in thyroid and parathyroid neoplasms. Hunt received an MD at University of Alabama at Birmingham Heersink School of Medicine and completed a residency in otolaryngology at Louisiana State University and a fellowship in head and neck oncology and microvascular reconstruction at Vanderbilt University Medical Center.
DON'T MISS OUT. GOOD NOTES delivers to your inbox.