2022 Year in Review: School of Dentistry
This was a year of transition and emergence. The Delta and Omicron coronavirus waves began to give way to a more endemic phase of the pandemic. Then, we were tested again with a "triple-demic." This new normal presented its own headwinds. We face challenges with workforce, professional and personal burnout, equity, access, and the need for more space—all while our city and state continue to experience rapid population growth.
Amidst these challenges, we have a clear and exciting path forward. We continue to work together and lead with our values, promoting well-being and belonging. We innovate new approaches to providing world-class and compassionate care to our patients, offering unparalleled education and training for our many learners, and advancing scientific research and knowledge that changes the world, all in service to our communities. To share a few glimpses of that great work, each of our health science deans compiled "2022 Year in Review" narratives that reflect our ongoing efforts to excel in our missions. Please enjoy reading about the accomplishments of your colleagues in our schools and colleges at the University of Utah.
-Michael Good, MD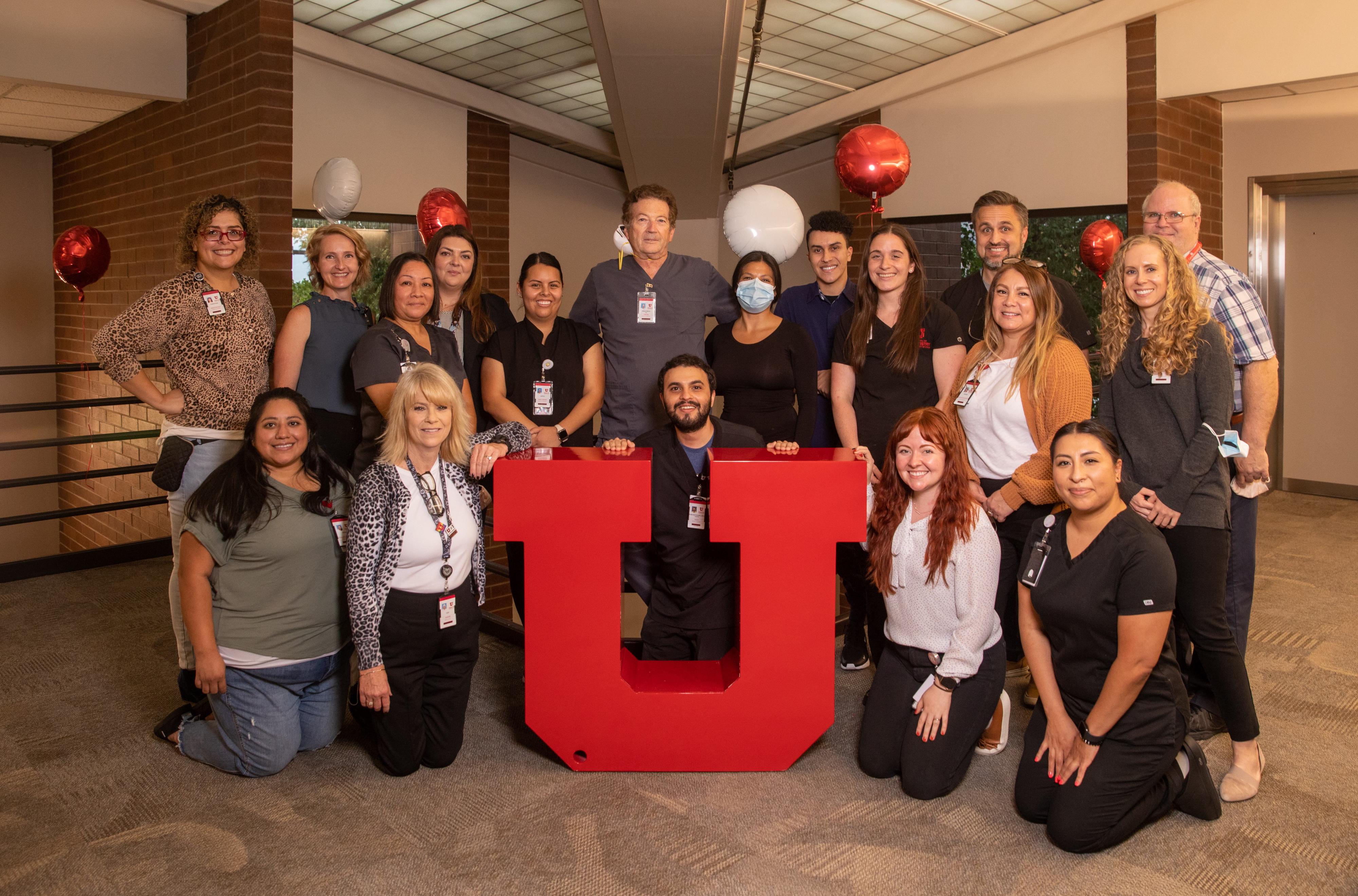 In 2022, the School of Dentistry continued to see impressive growth in our clinical services, including to rural areas of Utah, and in the exceptional education experience for our students.
This year, we also celebrate the 10-year anniversary of the school's founding. It is a remarkable story of educators, professionals, lawmakers, and donors coming together to build an institution that has aided tens of thousands of underserved Utah residents while providing enriching clinical experience to our students. This is unmatched by other dental schools around the country.
Expanding Community Care
This year, we continued navigating the challenges of COVID-19 to ensure the safety of our students, patients, and staff. Despite the challenges, we also established new dental clinics in Ogden and Rose Park. These two clinics have already served hundreds of residents in areas where access to dental care is a struggle for some patients. We hosted two public open houses, which were covered by local media—including Spanish-speaking media.
As the primary provider for dental benefits under Medicaid in Utah, we also actively recruit and grow our statewide network of affiliated dental providers. Our work to expand dental eligibility under Medicaid has opened access to important dental care that, as studies have shown, spare patients from a host of medical ailments, meet the socioeconomic needs of communities, and save state money.
A Focus on Rural Care
Also in 2022, the School of Dentistry managed to secure state and legislative support for two key rural programs. Thanks to our dedicated administrators and faculty for making this happen.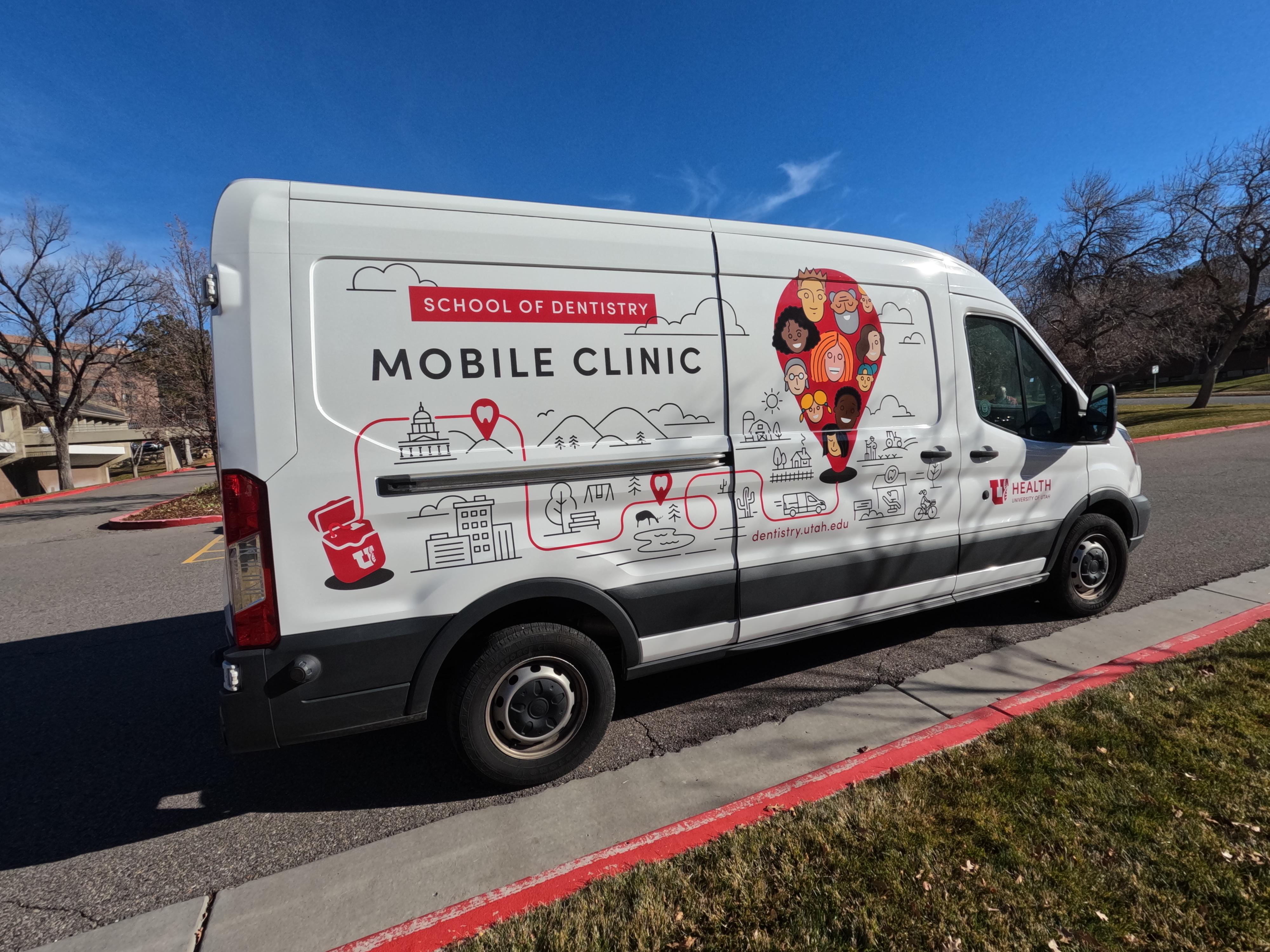 With financial support from the State of Utah, the Mobile Dental Clinic has served patients in many rural areas for a second fiscal year. Patients who qualify live near the Federal Poverty Level. Most of them do not have health insurance, let alone dental insurance. In partnership with local health departments, the Mobile Dental Clinic has held dental service events in Blanding, Junction, Beaver, Castle Dale/Price, Kanab, Roosevelt/Fort Duchesne, Manti/Ephraim, and Logan/Tremonton.
The Utah Legislature also approved $891,000 in ongoing funding to enhance recruitment and clinical experiences for Utah dental students living in rural areas. The funding provides support for three in-state students who come from rural areas. It also encourages them to live and work as licensed dentists within Utah rural communities upon graduation, where a need for dental services persists.
Excellence and Diversity in Education
In addition to offering a level of student clinical experience that is unmatched by most dental schools in the country, the School of Dentistry has established equity, diversity, and inclusion as core values. Diversity among students, faculty, and staff creates an enriched environment where diversity of thought can flourish and a sense of belonging can grow. Our newly inducted Class of 2026 has a 50/50 ratio of female and male students. Incoming classes continue to demonstrate an increase in racial and cultural diversity. Our board passage rates continue to be at 100%, and our graduating students continue to be placed among highly competitive residency programs across the country—consistently above the national average.
The School of Dentistry continues not only to overcome challenges like the COVID-19 pandemic but also to expand its opportunities to care for underserved patients in Utah while producing excellent dentists with incredible levels of clinical experience. The future of our school looks bright. As we reflect on our commitment to its mission and values over the last decade, we look forward to exciting years to come.
Rory Hume, DDS, PhD
Rory Hume is dean of the University of Utah School of Dentistry. Hume provides vision and leadership over a robust statewide network of clinical services and ensures academic and research excellence. Hume is an internationally acclaimed scholar and leader who has served at the highest administrative levels in dental schools and universities worldwide. He received a DDS and PhD in Human Physiology and Pharmacology at University of Adelaide, Australia.
DON'T MISS OUT. GOOD NOTES delivers to your inbox.