Leader Profile: Christy Porucznik Helps Faculty Find a Path to Success
I didn't always want to be an epidemiologist or a leader in academic medicine. I began my studies in chemical and environmental engineering because I wanted to clean up contaminated groundwater.
The health impact of that work started to feel too distant. I became interested in more direct relationships between water and health.
A friend pointed me to the book "The Coming Plague" by Laurie Garrett, and I devoured it in a single long flight. I hadn't known epidemiology existed before.
The field of emerging infectious diseases seemed exciting. And diseases related to drinking water were still a problem. This is what got me hooked. I started applying to epidemiology programs upon returning from that trip.
That's what brought me to Utah. I was assigned for the duration of a two-year fellowship at the Utah Department of Health. When that was over, I couldn't see myself on a government career path that would pass through Atlanta and Washington, D.C.
I was fortunate to be recruited for a faculty position at the U. In 2005, I joined the Department of Family and Preventive Medicine as faculty in the Division of Public Health. I had a heavy teaching load in the first few years, and I realized I was exactly where I belonged.
Teaching classes and working with students is the best part of being a faculty member. Every year, I tell students that I, and other faculty, have choices. We could be working in research-only jobs, but we choose to be here and do this because it's fun and important work. 
One of our biggest strengths at the University of Utah is the strong culture of innovation and support. It's a unique environment that encourages experimentation and allows for creative problem-solving. We're a community willing to support people who want to test new ideas. 
In 2014, we launched the Master of Public Health program at the University of Utah Asia Campus in South Korea. 
It was my job to create the class schedule. I volunteered to teach there—taking my family along—because I thought I should be willing to do what I was asking others to do.
Solving Problems, Finding Equitable Solutions
I've navigated program changes and financial downturns. I've experienced the challenge of leading research teams and working at a distant, foreign campus.
I've learned that I enjoy solving challenges that face our organization. Sometimes that even means working on those sticky interpersonal issues that many prefer to avoid.
In 2021, I served as president of the Academic Senate. During my term, I learned to put the university rules and regulations to use to benefit our community. I try to see opportunities around the obstacles and arrive at fair solutions.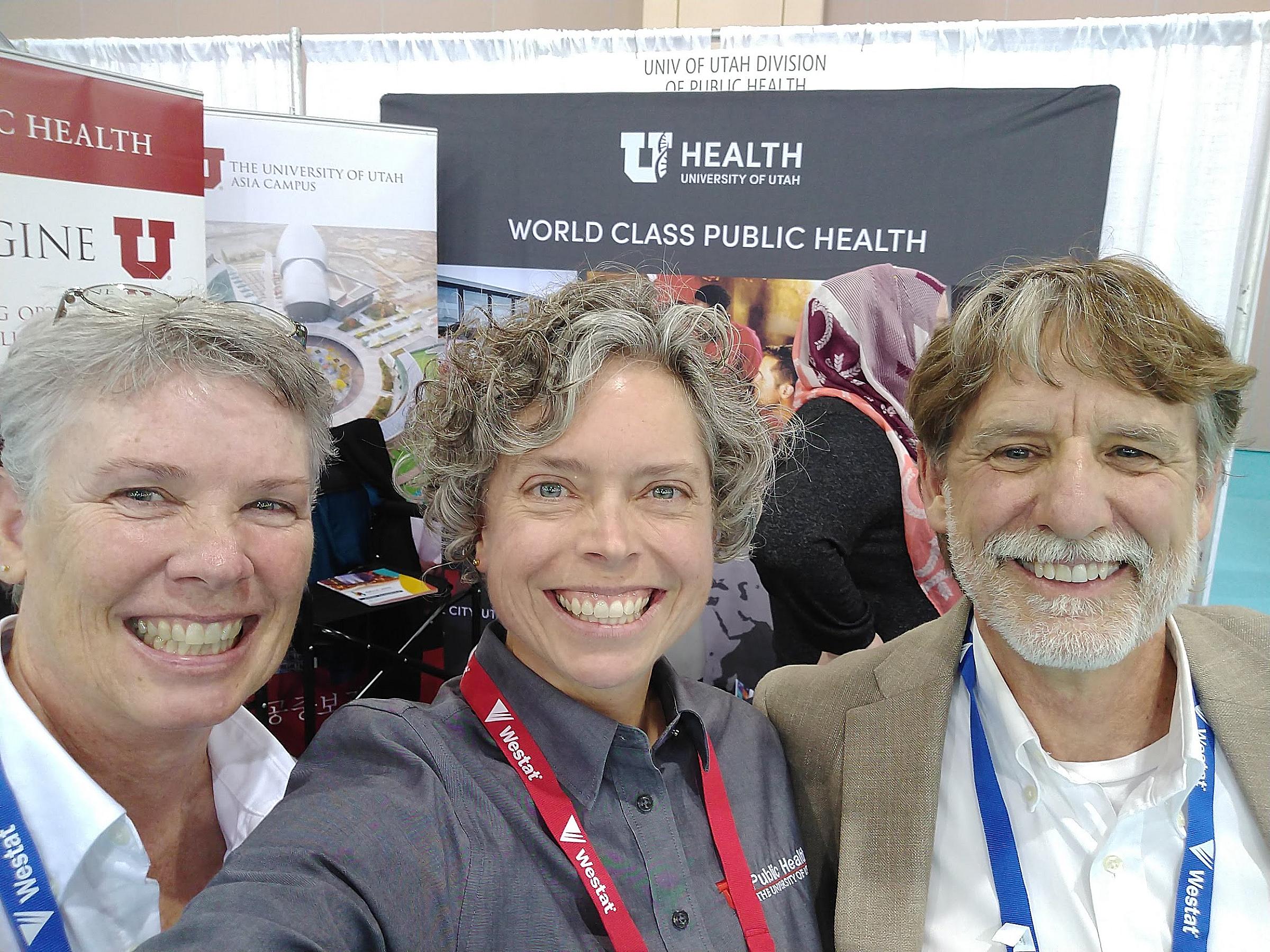 Meeting the Challenges Ahead
In my new role as Vice Dean for Faculty at the Spencer Fox Eccles School of Medicine, I look forward to confronting the many challenges that we face. These include ensuring that our policies support faculty through recruitment, retention, and promotion.
The collective challenges of the pandemic revealed important issues that we'll need to navigate together. But while there have been devastating negative impacts, some positives also came out of the pandemic.
We've thrown away some of our rigid old beliefs about how things should be. Instead of walking a mile across campus to attend meetings, people can now take part virtually.
We've become more flexible about when and where people can work. That may help bring more people into the community and more voices to the table. But we must maintain our dialogue about expectations and autonomy with regard to time and space. That's going to help push accessibility, inclusivity, and equity forward.
We need to continue to talk about how to carry out the connection that people may be missing. Hallway conversations and "meetings after the meetings" are emotionally important interactions.
If we're missing those serendipitous moments, then we're missing connections. Can we find ways to promote that organic experience and help people reconnect?
We're going to continue having conversations where we say, "Okay, let's try this new idea," and then, "Is this working for us? Or do we want to make a change?"
The Faculty Affairs Office is here to help. We want faculty to be successful, and we want to support them along the way. If faculty don't know how to do something, ask us—it may not be our area, but there's no wrong door.
We'll help get you to the person or office you need because we're here to support everyone's success. At the end of the day, we're all a part of one U, and we're better together.
Christy Porucznik, PhD, MSPH
Christy Porucznik is the Vice Dean for Faculty in the Spencer Fox Eccles School of Medicine at the University of Utah. Porucznik is an epidemiologist and professor in the Department of Family and Preventive Medicine. She served in various leadership roles within the Division of Public Health. She worked in nonprofit, government, academic, and corporate settings with scientists, engineers, and policy makers. Porucznik received a Master of Science in public health and a PhD in epidemiology from the University of North Carolina at Chapel Hill School of Public Health. She completed post-doctoral training as an Epidemic Intelligence Service Officer with the Centers for Disease Control and Prevention (CDC).
DON'T MISS OUT. GOOD NOTES delivers to your inbox.