988 Suicide and Crisis Lifeline Born in Utah Goes Nationwide to Help Save Lives
Who to call in an emergency has been drilled into people from childhood: Dial 911. No matter where you live, you'll get medical, fire, or police help on the line, 24/7.
But what about a mental health emergency? When someone is feeling suicidal, or in crisis, who can they call? For decades, the answer hasn't been so simple. Ways to get help have varied from region to region. Without a simple and universal way to get help, too many people experiencing a mental health crisis have had no such lifeline.
All that changed this July, when the 988 Suicide and Crisis Lifeline rolled out nationwide.
I'm pleased to have played a part in getting 988 implemented nationwide. It's an important step to ensuring everyone has mental health care available to them in a crisis, no matter where they live.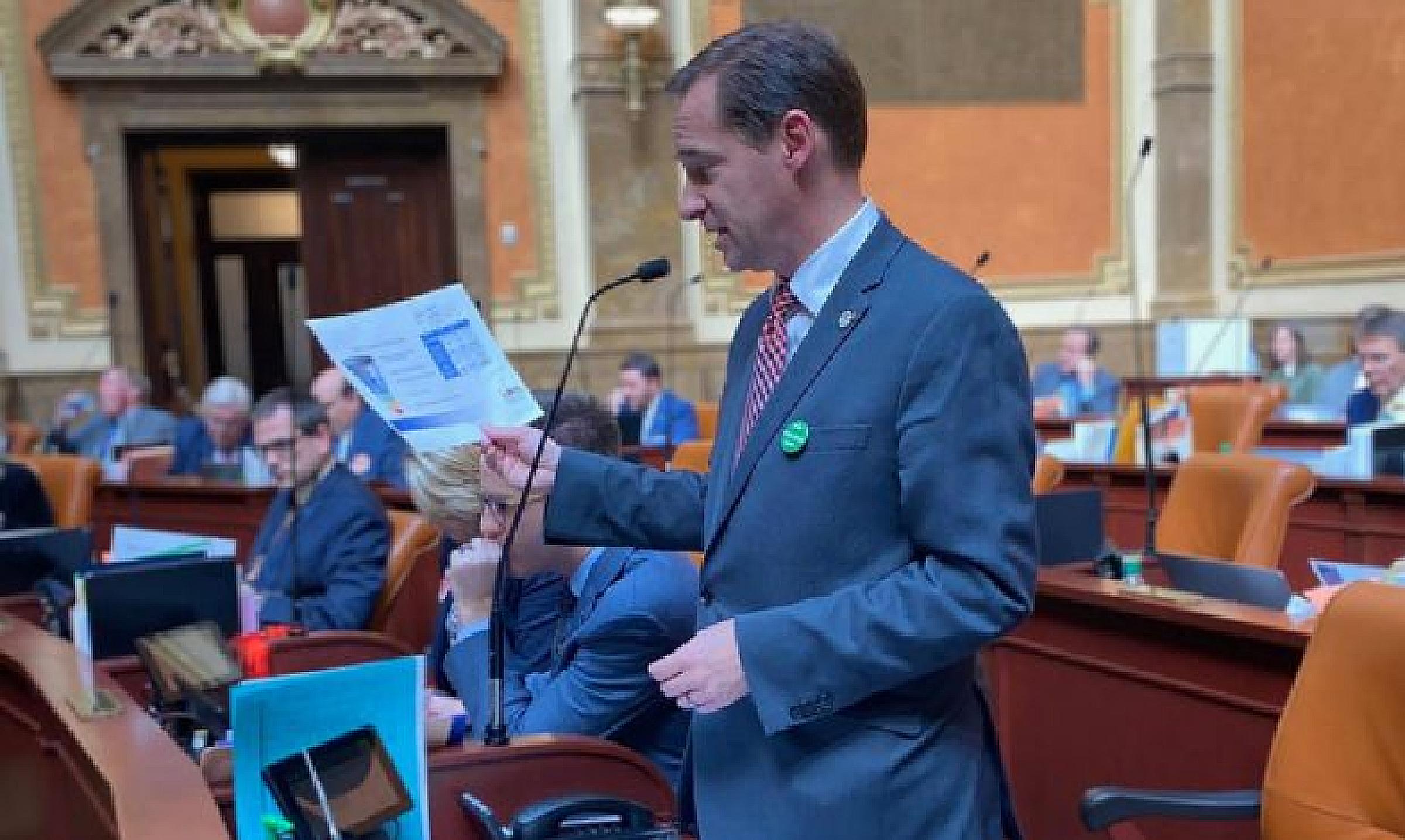 Working With the State to Improve Mental Health Access
In addition to being a Senior Finance Director for University of Utah Health Hospitals and Clinics , I'm also a State Representative for Utah House District 45 in Salt Lake County. I am very fortunate to be able to collaborate with the state's brightest minds here at U of U Health on some of the toughest issues facing our state. Perhaps the most pressing of those is Utah's high rate of suicide.
Nationwide, the suicide rate increased 34.6 percent from 2000 to 2020, from 10.4 suicides per 100,000 people to 14 suicides per 100,000 people.
In that same timeframe, Utah's suicide rate per 100,000 people rose from 13.3 to 20 a 50.4 percent increase .
For youth aged 10-24 in Utah, suicide is the leading cause of death.
Our more rural areas see higher rates of suicide than urban areas.
Fortunately, intervention can help when it matters most. 911 has shown that the best way to get emergency help is often a simple three-digit number that's easy to remember and universally available. But no such number is dedicated to mental health emergencies.
Starting to Address the Problem in the State
Suicide, or mental health crisis hotlines, have long consisted of a patchwork of phone numbers that differed depending on location. And when in operation, there was no guarantee they would be appropriately staffed. A national suicide prevention number did exist, but it was hard to remember a 10-digit number. For far too long, that meant people who desperately needed help sometimes didn't get it when they needed it the most.
Together with State Sen. Dan Thatcher, in 2013 we passed legislation to improve Utah's crisis intervention system. We also attempted to create a three-digit number in Utah for crisis intervention—unsuccessfully. So, in 2017, we introduced a resolution calling on Congress to create a national three-digit crisis intervention number. Working with U.S. Senator Orrin Hatch and U.S. Rep. Chris Stewart, we were able to get two bipartisan bills passed in Congress to study and create a national three-digit number!
The solution recommended by the FCC was 988. It's easy to remember (and isn't in use as an area code anywhere), making it perfect for this purpose.

988 Rolls Out Across the Country
The 988 Suicide and Crisis Lifeline went live on July 16, 2022. An additional 30,000 people called the lifeline in their time of crisis during the first week of operation, compared to the same week the prior year.
In Utah, when someone calls 988 for a crisis, they'll talk to a licensed clinical social worker. If they just need someone to talk to, and they are not at risk for suicide, the caller can be transferred to the "Utah Warm Line," 1-833-SPEAKUT, which is staffed by certified peer support specialists at the Huntsman Mental Health Institute.
988 is one leg of a three-legged stool for crisis intervention:
The first leg is "someone to call."
The second leg is "someone to respond."
And the third leg is "a safe place to go."
In Utah, most people who call during a mental health crisis can be helped over the phone. About 10 percent of callers receive a visit from a Mobile Crisis Outreach Team (MCOT)—also operated by the University of Utah—who can help stabilize the caller in their home or current location. Most people do need to be taken to a crisis receiving center. In Salt Lake City, the Huntsman Mental Health Institute operates a crisis receiving center. Soon, HMHI will break ground on the Huntsman Mental Health Institute Campus of Hope, a state-of-the-art crisis receiving center in South Salt Lake City,
The 988 Suicide and Crisis Lifeline and U of U Health are working together with federal, state, and local governments to address Utah's suicide rate and to let people know that help, and hope, is available 24/7. Together, we can get help to people when they need it the most. Hope is now just an easy three-digit phone call away!
Steve Eliason, MBA
Representative Steve Eliason has served in the Utah House of Representatives since 2011. Eliason represents House District 45. During his tenure in the Legislature, he has passed more than 100 bills on various issues such as public safety, education, and public health. Approximately 40 of the bills he has helped pass directly relate to mental health care reform and suicide prevention. In his role as Senior Director of Finance & Strategic Projects for University of Utah Health Hospitals and Clinics, Eliason helped lead the implementation of the Zero Suicide Initiative and the Collaborative Care Management Initiative. He received an MBA at the University of Utah. 
DON'T MISS OUT. GOOD NOTES delivers to your inbox.