Leader Profile: Amit Maity's Strategy to Improve Radiation Therapy
Radiation oncology often lives in the basement. I mean this both literally and metaphorically. Literally, many radiation oncology departments are housed underground because of the need for shielding. Metaphorically, many radiation oncology departments have remained "in the basement," working by themselves without much connection to the outside .
However, collaboration is critical for our field to thrive. In the day-to-day practice of radiation oncology, it takes a department full of specialists, working together, to create and deliver a custom treatment plan for each patient. This same spirit of collaboration can ultimately lead to innovations on the research side.
Over the last several decades, we have seen incredible technological advancements in the field of radiation oncology. But for radiation oncology to live up to its full potential, it is incumbent upon us to reach out to other disciplines—within the School of Medicine, on main campus, and at other institutions.
We need to bring radiation oncology out of the basement and into the light to be a major player within the Huntsman Cancer Center and University of Utah Health.
The Reach of Administration
I began my career in radiation oncology at the University of Pennsylvania, completing a residency, earning a PhD, and then becoming a faculty member. During my 34 years at Penn, radiation oncology changed dramatically. Now, more than ever, the technology at our disposal has the power to revolutionize the way we approach cancer care.
After many different leadership roles at Penn, the move into a chair position was a natural step for me. Having this administrative role will allow me to improve the quality of care not just in Salt Lake City, but across a large region.
I want to use the tools at our disposal to have a substantial impact, both in the Mountain West and in the oncology field at large. At University of Utah Health, I see a huge opportunity to impact more lives, through both clinical care and research.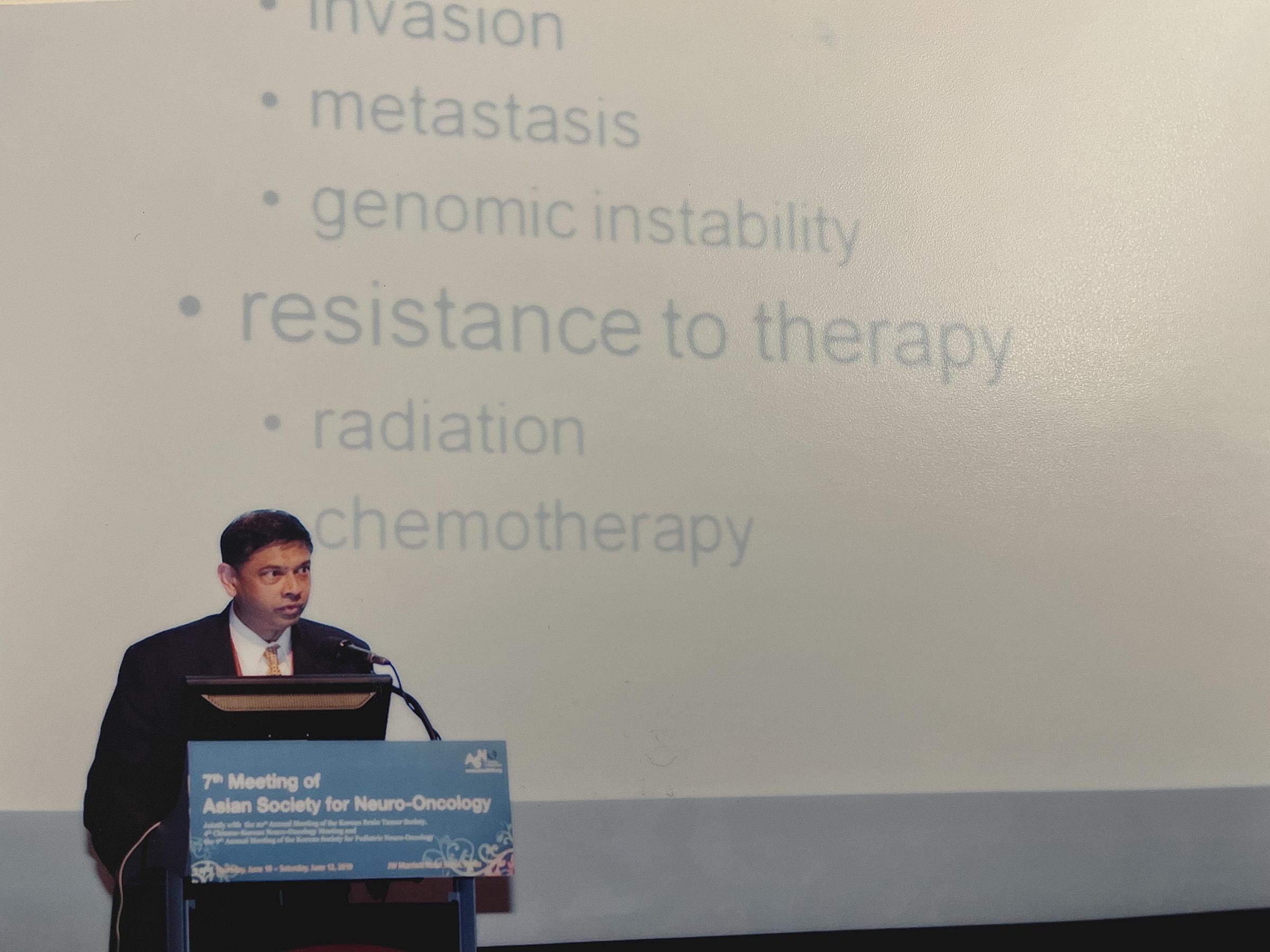 Challenges We Face
Radiation oncology faces several challenges, some of which are unique to University of Utah/Huntsman Cancer Institute. We serve a huge geographical area, including hundreds of thousands of people in rural areas with limited access to our facilities. When people from rural areas seek clinical care for cancer, they are forced to relocate for long periods of time.
This is prohibitively expensive for some and can deter people from getting the care they need. How can we approach care more efficiently and take geographical separation into account? How can we use our resources to improve radiation oncology on a broader scale?
Radiation therapy is a standard treatment for many cancers, but it can be associated with significant anxiety and acute toxicity for patients. Furthermore, patients who are cured may develop long-term toxicity. We need to find ways of reducing these latent effects.
Another major issue the medical field as a whole is facing is widespread burnout. The pandemic took a toll on the frontlines of health care. Today, we struggle to motivate our teams, fill open positions, and keep people on board. How can we as leaders improve the quality of life for our faculty and our staff to combat workforce dissatisfaction?
Increasing Access to Radiation Oncology
Recent breakthroughs have dramatically changed radiation therapy. In the past, patients had to be treated over long periods of time, often six to nine weeks. But due to recent breakthroughs, certain cancers can be treated on a hypofractionated (or accelerated) schedule, reducing treatment duration to one to two weeks. Hypofractionation is an active area of research in clinical trials being conducted worldwide, including our department. This is a more appealing option for patients who live outside of the Wasatch Front.
We are also collaborating with colleagues in population health sciences to improve access to radiation care for under-resourced groups, and to understand how disinformation may act as a deterrent to seeking necessary oncologic care.
To reduce stress for patients who receive radiation therapy, I want to promote creative approaches. Working with experts outside the department, our faculty are exploring options such as adopting virtual reality technology to familiarize patients with what they can expect before they start, and using Reiki therapy to reduce stress during treatment.
To lessen radiation-related side effects, proton beam therapy—which can reduce the radiation dose to adjacent normal tissues—is being used at some centers. The Huntsman Cancer Institute is the only cancer care center with access to proton therapy in the Mountain West. We need to explore how we can better utilize this asset to improve our care to patients.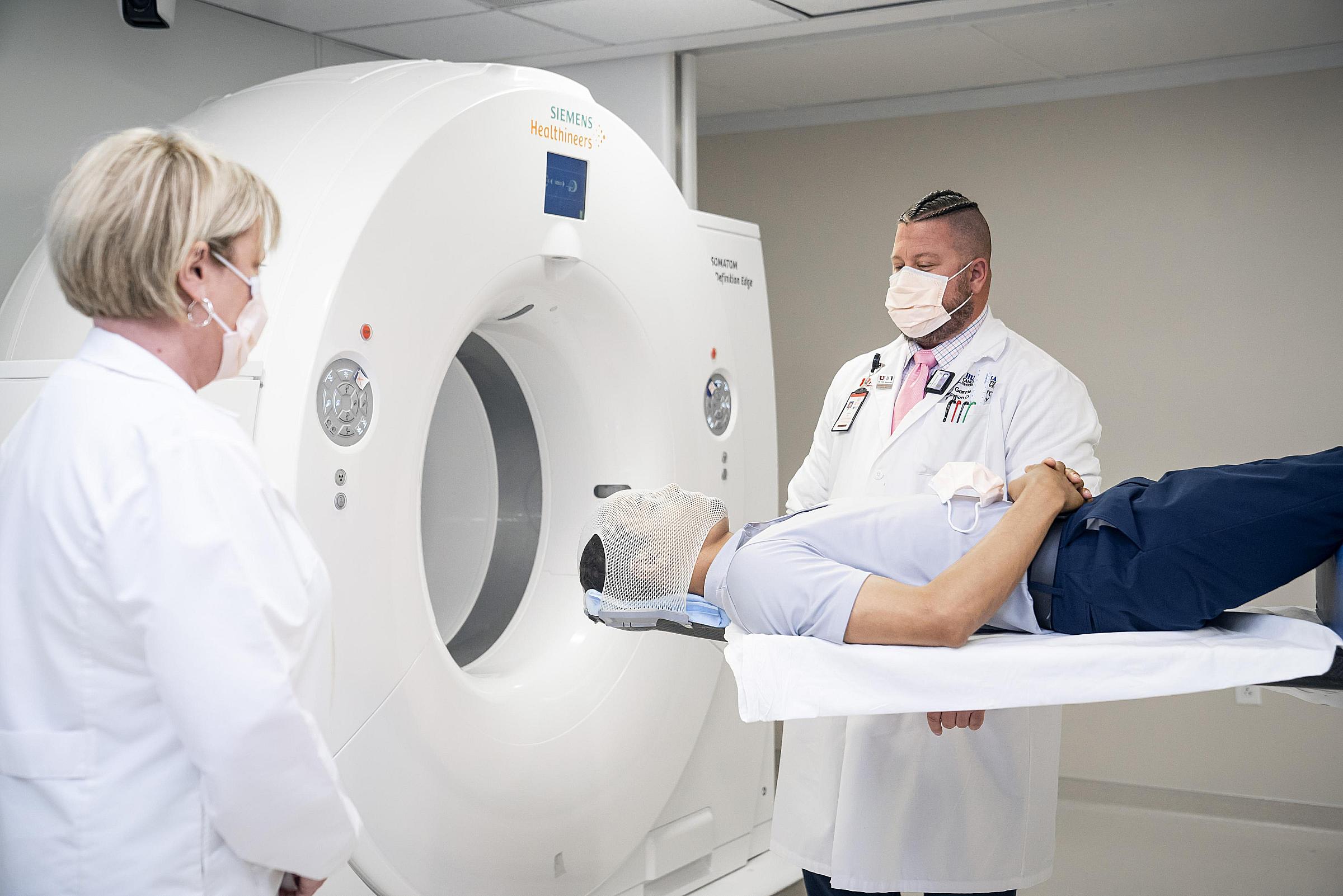 Focused Efforts on Proton Therapy and Immunotherapy
There is tremendous interest in the field in delivering proton therapy at ultra-high dose rates, termed FLASH therapy, with the hope that this can further reduce normal tissue toxicity. This is an area ripe for research where we would like to focus our efforts.
One of the ways we could potentially identify which patients will be likely to have severe late toxicity (or a post-radiation recurrence) is to combine data for hundreds of patients from multiple sources, including genomics (normal tissue and tumor genotyping), radiomics, and clinical records and utilize bioinformatics techniques. This "big data" approach is being used in many medical fields but is at a nascent phase in radiation oncology. There is already a burgeoning effort to do this in the department, which I strongly promote.
In the past decade and a half, there has been a revolution in oncology with the adoption of immunotherapy. There is preclinical evidence suggesting that targeted radiation can increase the effects of these immune therapies. However, a challenge for the field is to translate this approach to human patients. In partnership with medical oncologists and immunologists, we hope to explore novel ways of combining immunotherapies with radiation and test these in clinical trials.
Re-invigorating Our Workforce
None of these goals can be realized without a dedicated workforce to back it up. The thing that weighs on me most as a new administrator is the state of general dissatisfaction among health care workers. The last two years have been rough on our frontline staff. Filling open positions, and keeping those positions filled, is an ongoing issue that needs to be addressed on a fundamental level.
It's not just an issue of hiring, but of increasing retention by improving the quality of life of our providers. My short-term objective is to better learn the organization, meet with as many people as possible, and spark ideas. We need to start a conversation about how to meet the needs of our employees. U of U Health is an organization with tremendous resources, and we need to figure out how to better utilize those resources to lift our staff up.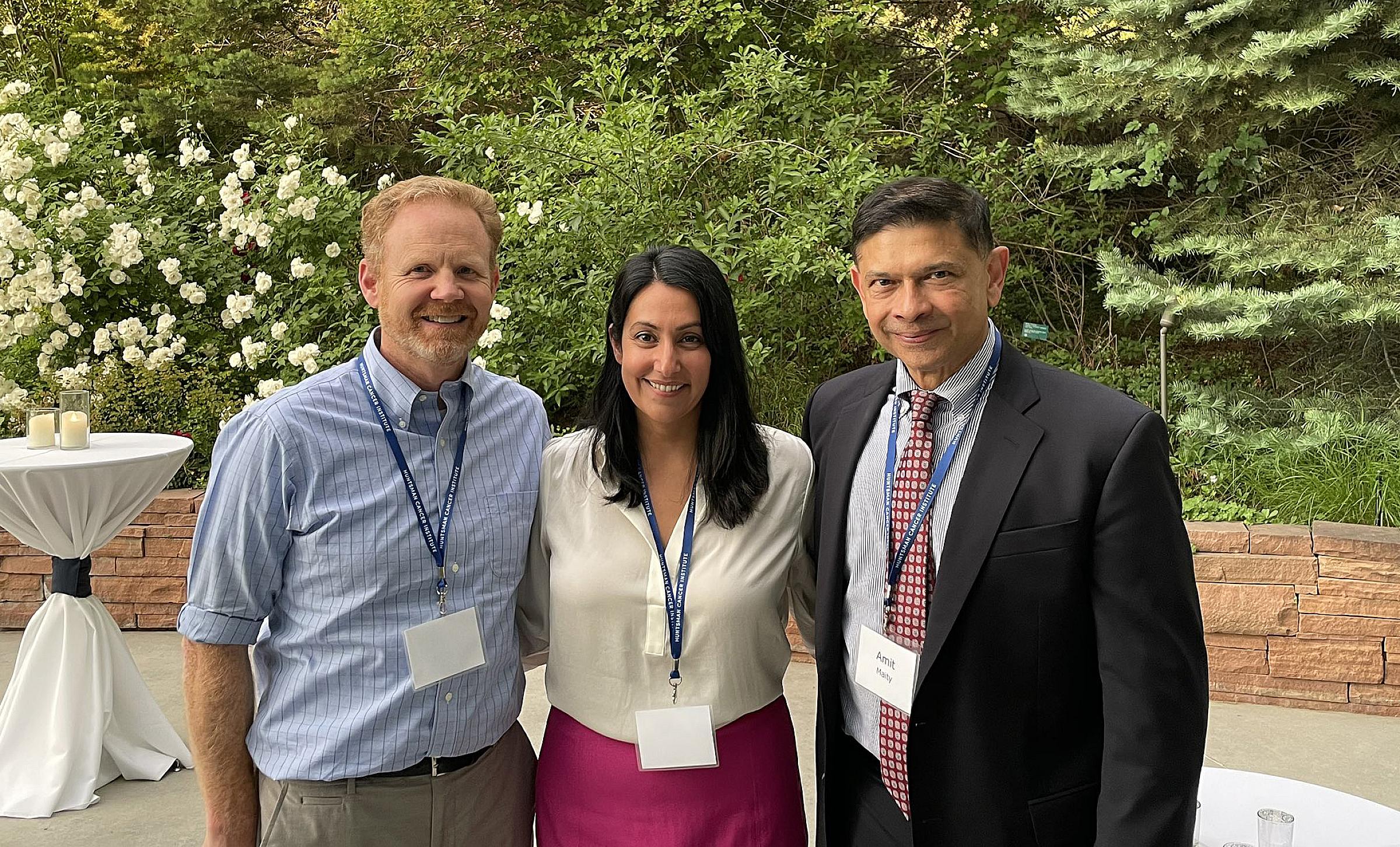 A Clear Path Forward
Since starting my position at U of U Health and the Huntsman Cancer Institute, I have been astounded at how great an organization we are. Radiation oncology is a phenomenal department that gives exceptional patient care. Our faculty and staff are engaged and genuinely care about improving life in the intermountain region.
The path forward, both for radiation oncology and cancer care at U of U Health, is creative thinking fostered by collaborative efforts. In the spirit of collaboration and collegiality, we as radiation oncologists need to be cross-pollinating with other departments and fields to create novel solutions to the problems we face.
My vision for the future is one where we dovetail with other departments and schools. Immunology, medical oncology, population sciences, bioengineering, material sciences, radiology, applied physics, and medical informatics all have common ground with radiation therapy. I believe that fostering collaborative relationships with these disciplines will be mutually beneficial.
I am thrilled to be part of this organization, and to have a hand in what is to come.
Amit Maity, MD, PhD
Amit Maity is professor and chair of the Department of Radiation Oncology at the Spencer Fox Eccles School of Medicine where he holds the Huntsman Cancer Institute Endowed Chair in Cancer Research. The department, located at the Huntsman Cancer Institute. Maity oversees all radiation oncology clinical care, research, and training programs at U of U Health. He received an MD at Boston University, completed residencies in internal medicine at Mount Sinai Hospital in New York and radiation oncology at the Hospital of the University of Pennsylvania, and received a PhD in pathology at the University of Pennsylvania.
DON'T MISS OUT. GOOD NOTES delivers to your inbox.