Paying Tribute to Edward B. Clark, MD
Earlier this year, University of Utah Health lost a beloved friend and leader. Dr. Edward B. Clark served our university community for 26 years. We pay tribute to his incredible legacy by reflecting on his many achievements and lasting contributions.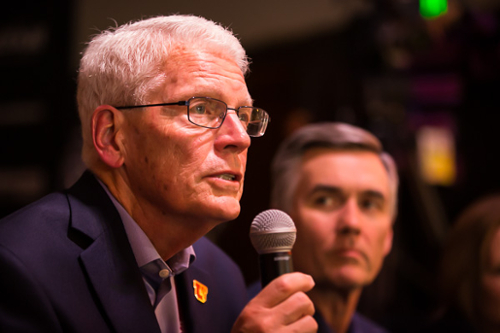 In the spring of 1995, Edward B. Clark, MD, then chief of pediatric cardiology at University of Rochester, visited Salt Lake City to explore the positions of chair of the Department of Pediatrics at University of Utah School of Medicine and chief medical officer for Primary Children's Hospital.
"What I discovered," Clark later said, "was an extraordinary blend of community with a deep commitment to children and families in an environment of academic curiosity and rigor and a culture of collegiality and collaboration."
A
Careful Decision
-
Mak
er 
and
an
Astute Listener
The following year, Clark assumed both leadership roles, defining his career for the next 22 years as Primary's CMOand pediatric chair of the then-120-strong faculty. He was determined to grow that community while always putting children's care first.
"He was smart enough to not do anything rash or quick in the first year," recalls Mike Dean, MD, MBA, vice-chair for pediatric research and a long-time friend. "He was always well-grounded when he thought about how to do things." Clark's biggest challenge was taking a good department to the next level of excellence, Dean says. Twenty-two years later, he built a faculty of 320 and a $120 million business employing 1,000 while still retaining that collegiate feel. 
Clark was an astute listener, careful about the decisions he made. "Ed was careful enough not to box himself into corners," Dean remembers. "One of the hallmarks of good negotiations is to never position yourself in a way that people can trap you in a corner. Ed was very good about that."
Invested in 
Others
Clark put people into governance positions, known as enterprise leaders, for education, research, and finance. Hesponsored Dean to do an executive MBA at the Wharton School in Pennsylvaniain the late 1990s, where Dean developed a new pricing strategy for pediatrics that Clark successfully negotiated with insurance companies. "We got a tiered fee schedule in place that has stabilized the economics of our department for the last 25 years," Dean says.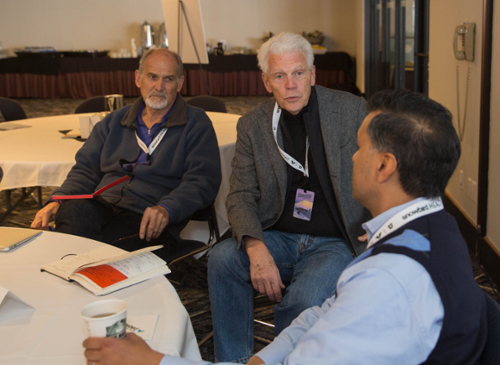 With enterprise leaders in place, Clark focused on what Dean describes as the functions that can only be done by the leader—whether working with senior leadership or interacting with foundations and boards to raise funds. H. Joseph Yost, PhD, praised Clark's fundraising support for basic science and basic research that impacts children's health. He also lauded Clark's success in supporting pipelines for future generations of biomedical students and pediatric clinical scientists, including strengthening the pathway for trainees from under represented backgrounds.
Among Clark's crowning achievements was the National Children's Study, which followed the health of 100,000 children for 21 years. While the national study was cancelled, Clark campaigned for its continuance in Utah. In 2008, he landed a $110 million contract for U of U Health as one of seven Vanguard centers conducting environment studies of children. Even in his last months, he advocated for children's health, meeting with the Kem C. Gardner Policy Institute to discuss preventive oral health care.
Clark was a private man, bonded to his wife and proud of his children. His passions beyond work included watercolor painting and sailing a boat he kept on the Great Salt Lake.
I invite you to learn more about Clark's legacy of leadership and innovation here.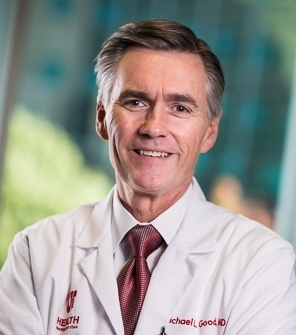 Michael Good, MD
Michael Good is CEO of University of Utah Health, Dean of the University of Utah School of Medicine, and A. Lorris Betz Senior Vice President for Health Sciences. In his roles, Good ensures the professional and educational success of more than 20,000 talented faculty, staff, and students who make U of U Health one of the nation's premier academic health systems. His leadership has enhanced U of U Health's reputation for providing world-class health care, research, education, and community engagement.
DON'T MISS OUT. GOOD NOTES delivers to your inbox.