Green Team Leading the Way to a Sustainable Future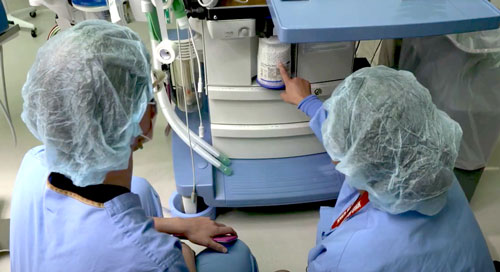 If the health care sector were a country, it would be the fifth-largest emitter on the planet.  National-level estimates suggest that the health care sector is responsible for between 7.9 percent and 9.8 percent of national greenhouse gas emissions in the U.S. Climate change, caused by these greenhouse gas emissions, is considered the biggest threat to public health today. 
We know we need to provide health care to today's patients and the patients of the future. At University of Utah Health, the Environmental & Social Sustainability Initiative—also known as The Green Team—oversees institutional efforts to ensure we are pursuing every possilbe avenue to reduce our carbon emissions and educate new generations of caregivers committed to improving sustainability. 
One U Climate Commitment
Providing quality health care is very resource-intensive. We are taking a proactive approach to prepare for a sustainable future—for the long-term benefit of our health care workforce, our patients, and our communities.
In 2019, former University of Utah President Ruth Watkins signed the President's Climate Leadership Commitment; recently, President Taylor Randall, renewed that commitment. We are committed to reducing our carbon footprint as part of the University of Utah's resolution to achieve net-zero carbon emissions by 2050.
That same year, the U hired its first Chief Sustainability Officer, Kerry Case, to oversee sustainability efforts for the entire campus. We work closely with our partners in the Sustainability Office and the Sustainability & Energy Division to ensure U of U Health is aligned with the overall campus on this One U commitment.
Renewable Energy Sources and Measuring Impact
The University of Utah has already made tremendous progress in reducing its net greenhouse gases by 27 percent since 2007—and the U is on track to reach a 50 percent reduction by 2030. This reduction has primarily been achieved by converting to renewable energy sources to power its facilities. Currently, the majority of U of U Health's buildings receive more than half of their electricity through renewable energy.
Still, U of U Health creates 30 percent of the U's total carbon footprint, so we know we have work to do!
Our commitment to carbon neutrality requires us to track direct and indirect emissions. Direct emissions include such things as tailpipe emissions from our vehicle fleet, burning natural gas for our boilers, and emissions from inhaled anesthetics. We are also tracking emissions from energy we procure from the grid to power our operations.
While harder to track, we are mindful of our indirect emissions, such as those associated with goods and services we purchase.
Sustainability Is a Team Sport
What began four years ago as a grassroots group of employee volunteers has blossomed into an institutional sustainability initiative backed by clinical and executive leadership support and the necessary resources to empower change.
As a high-performing health system and university, we know we provide more value when we work together. Tracking and improving our impacts on the environment takes all of us. There are many ways we can work toward sustainability:
Improve operations in order to provide compassionate care in the most environmentally sound way.
Educate scientists and health professionals of the future so they can practice climate-smart care.
Advance research on sustainability, climate, health, and equity among our students and faculty by encouraging collaboration with the main campus.
Engage in equity, diversity, and inclusion to ensure our most vulnerable patients will be cared for.
As part of the One U commitment to carbon neutrality, many areas across U of U Health have dedicated representatives on the Green Team. These include nutrition care services, facilities management, supply chain and procurement, patient services, pharmacy, nursing, human resources, and many others.
We continue to seek partners, internally and externally, who want to collaborate with us. Join us in our mission to become a sustainable campus and health system.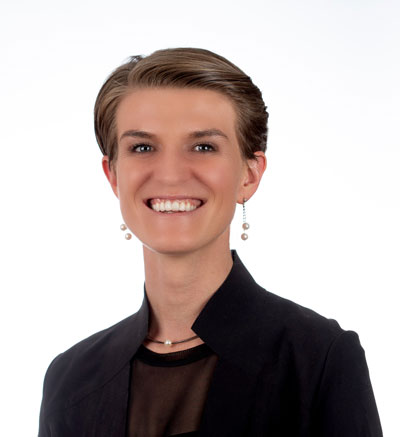 Alexis Pearl Lee, MBA
Alexis Pearl Lee is the director of environmental and social sustainability at University of Utah Health. Lee is passionate about pursuing sustainable actions to protect people, public health, and the natural world. She is also a LEED Green Associate, Fundamentals of Sustainability Accounting Credential Holder, and Global Reporting Initiative Certified Sustainability Professional. Lee received an MBA with a Certificate in Sustainability at the University of Utah.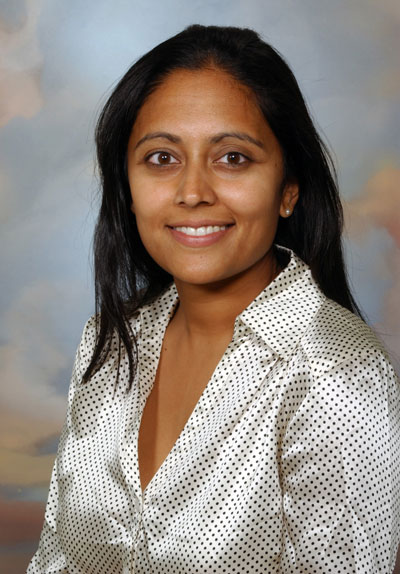 Smitha Warrier, MD
Smitha Warrier is the medical director of environmental and social sustainability at University of Utah Health. Warrier founded the U of U Health Green Team and oversaw the inaugural Practice Green Health assessment that earned an Environmental Excellence Award in 2021. As an associate professor in anesthesiology, her passion for health care sustainability started with her understanding of the environmental impacts of inhaled anesthetics. She aims to create greater awareness of the connection between clinical care, the environment, and population health. Warrier received an MD at Louisiana State University School of Medicine-New Orleans. She completed residencies in otolaryngology at Louisiana State University and in anesthesiology at the University of Utah, followed by a fellowship in regional and acute pain at the U.
DON'T MISS OUT. GOOD NOTES delivers to your inbox.