Newest Members of the Benning Medical Society
The University of Utah School of Medicine has long been known as an outstanding research institution. In 2005, the Arthur E. Benning estate made a generous bequest to help recruit and retain top researchers in a variety of fields. As a result, the School of Medicine was able to appoint 12 faculty members as H.A. and Edna Benning Presidential Endowed Chairs who make up the Benning Medical Society. In 2021, through careful stewardship of the Benning endowment, three new positions were added, expanding the society to 15 chairs.
The Society was founded to recognize the extraordinary achievements of physician and scientist researchers in the University of Utah community. These remarkable individuals have demonstrated a commitment to the society's mission of excellence in patient care, education, research, and service—which is in keeping with the mission of University of Utah Health.
It's truly an honor to introduce three new individuals selected to join the ranks of this elite group.
2022 Benning Endowed Chairs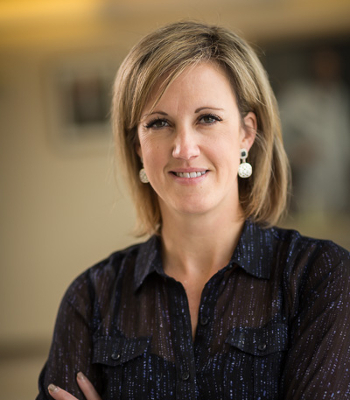 June Round, PhD, is a professor of pathology in the Division of Microbiology and Immunology. Round is a truly exceptional and creative scientist who embodies the excellence in achievements associated with a Benning Scholar. She has established a national reputation as a leader in the field of mucosal immunology and the complex interplay between the human host and microorganisms. She has been successful in garnering numerous prestigious grants, publishing very high impact papers, and mentoring multiple postdoctoral fellows and students.
Round began her work at the University of Utah in 2011, quickly winning multiple awards and funding from both private and public sources. Her laboratory is highly funded by the National Institutes of Health, and she was recently awarded the first Keck grant the University of Utah has received in 20 years. Round completed her PhD studies in Immunology and Microbiology at UCLA, where she was supported by an NIH training grant and won a dissertation year fellowship. Her postdoctoral studies were completed at Caltech in the laboratory of Sarkis Mazmanian, PhD, where she was awarded a Merck Fellow for the Jane Coffins Laboratory postdoctoral fellowship.
Round's success in research and funding is complemented by her mentoring of trainees, including many successful postdoctoral students. She is highly active in the scientific community at the University of Utah, as well as nationally and internationally. Her outreach contributions include lectures and workshops at area libraries and museums, as well as talks at elementary and middle schools to introduce young students to laboratory science.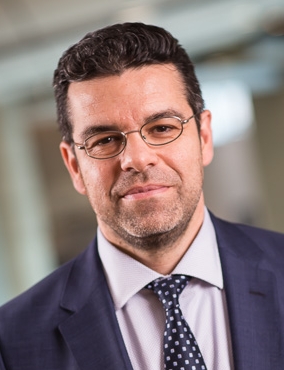 Stavros Drakos, MD, PhD, FACC, is a professor of internal medicine in the Division of Cardiology. His reputation as a "triple threat" in research, clinical care, and teaching make him an excellent choice for a Benning Endowed Chair. He is committed to participating in and contributing to university-wide collaboration and the education of other scientists.
Drakos completed his MD, PhD, internal medicine, and cardiology training at the University of Athens School of Medicine. He went on to study advanced heart failure and transplant care under national and international experts at the University of Utah and in the United Kingdom. Drakos returned to the U in 2007 to join the Molecular Medicine Program and the Division of Cardiovascular Medicine.
Drakos is widely recognized as an international expert in the use of artificial pumps to recover the failing human heart. He has assembled a diverse group of physicians, scientists, and surgeons to collect, study, and use human heart tissue in an effort to identify the protein that can cause a severe impairment of the heart cell contraction, making it harder for the heart to deliver blood to the body.
His research appears in 190 notable publications. He is a sought-after speaker, mentor, and collaborator in cardiovascular research and health.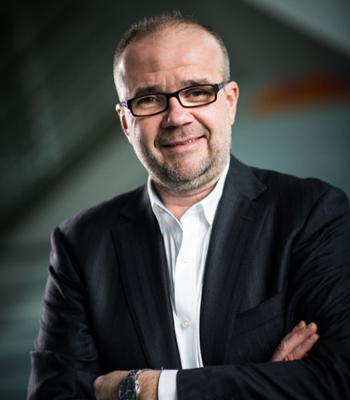 Gabor Marth, DSc, is a professor of human genetics and is co-director of the Utah Center for Genetic Discovery. Marth's research is focused on developing computational tools for genome analysis, many of which are now used by researchers throughout the world and are driving advances in clinical diagnostics and personalized genomic patient care.
Marth's published work has an extensive reach and has received a remarkable 89,000 citations to date. In 2014, he helped found the Utah Center for Genetic Discovery, the main genomic research and data analysis hub for the University of Utah, with more than 50 computational scientists on staff. He is extremely productive and one of the most highly funded geneticists in the country. Marth's impact extends to service on numerous national and international advisory boards, providing guidance on DNA sequencing technologies, cancer genomics, and community-accessible analysis tools.
In concert with leading his own cutting-edge genomic research program, Marth also enables many other scientists at the U to maximize their own research potential. He leads a functional precision oncology project with the goal of optimizing cancer treatment by integrating genomic and single-cell transcriptomic predictions of drug response in cancer patients. His highly collaborative approach to research and discovery engages colleagues from the School of Medicine, College of Pharmacy, Huntsman Cancer Institute, Intermountain Healthcare, and ARUP Laboratories.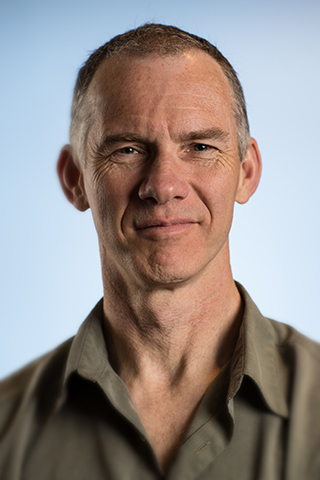 Christopher P. Hill, DPhil
Christopher Hill is Vice Dean of Research for the University of Utah School of Medicine. Hill is a noted research scientist and distinguished professor in the Department of Biochemistry and former co-chair of the department. He holds an H.A. and Edna Benning Medical Society Chair and serves as the Society Chair. He is also an elected member of the American Academy of Arts and Sciences. Hill received a DPhil in chemistry from the University of York, England.
DON'T MISS OUT. GOOD NOTES delivers to your inbox.