Year after year national surveys rank University of Utah Health as a premier academic health center. Statistics support the annual high rankings for education, research, and clinical care. But so do words that come directly from faculty and staff when asked why they enjoy living and working in Utah. I'll start by sharing my own story, followed by several of my colleagues. Ours are just a few examples of what makes this such a unique place in academic medicine:
I grew up in Colorado then lived in New York for eight years. When I had a chance to come here, I was eager to be back in the Rockies where I could breathe fresh mountain air. I've chosen to stay -- and it's been 26 years already! -- because there are always new opportunities here. If you have a great idea, you can carry it forward and be supported. There's an innovative, frontier spirit that allows us to get a lot done and have a good time doing it. Everybody at the U collaborates amazingly well. It's one of many things that we do differently than other institutions. I work with the lead educators across all six U of U Health schools and colleges. We meet and collaborate and share our resources so that we're aligned in elevating our students and faculty. So I love living in Utah. I love working here because I get to help people succeed.
Saundra Buys, MD, Chief of the Division of Oncology, Professor, Spencer Fox Eccles School of Medicine and Huntsman Cancer Institute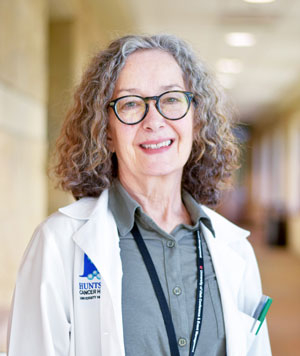 I love being at the University of Utah because of the sense of community. I distinctly remember being shocked during my first months here, as an intern 40 years ago, when I realized that hospital operators, ward clerks, and every other hospital employee seemed committed to courteously providing good service and contributing to a good working environment. How different from the feel of my medical school! This sense has continued until today. Faculty in my division have willingly taken on responsibilities during the pandemic that have added to their already-heavy load: accepting additional weeks on the inpatient service to care for hospitalized patients, filling in for colleagues on medical leave, and working generously for the good of the whole. Utah is a place where people can show who they really are. While always being appropriately professional, we can let our personalities show, trusting that people will look on our foibles with charity.
Eric Schmidt, PhD, Professor of Medicinal Chemistry and William R. Droschkey Endowed Chair, College of Pharmacy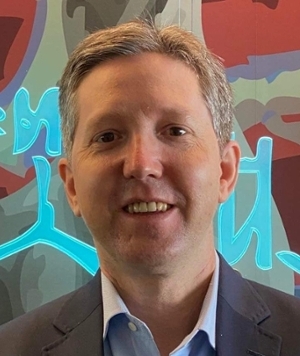 I had always lived near the ocean, so I had no idea what to expect when I received a call to visit Utah more than 20 years ago. I was surprised to find many of the world's best scientists in my discipline here. The culture is about working together to solve problems that impact lives. It's a culture that fosters great respect between colleagues in diverse disciplines, not just self-promotion. U of U Health is an ideal place to collaborate and share scientific resources. I've worked with amazing neuroscientists, cancer biologists and clinicians, and clinical microbiologists, as well as many others. Shared facilities allow us to interact freely using highly interdisciplinary methods and equipment. Of course, much of my work involves pursuing my own research interests, but the ability to partner seamlessly with so many other scientists has allowed me to apply our findings to these diverse needs in human health.
Valerie Flattes, PhD, APRN, ANP-BC, Associate Professor, College of Nursing; Associate Dean for Equity, Diversity, and Inclusion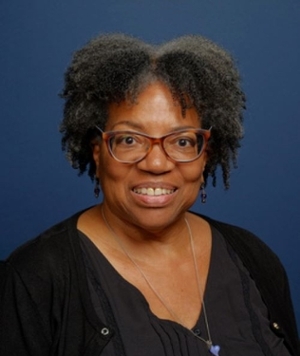 I attended an open house for the College of Nursing many years ago and I was drawn to work here by the friendliness of the faculty and staff. It has provided me the opportunity to work with the top nursing scientists in the Mountain West, which has been valuable to me in my career trajectory here at U of U Health. The collaborative intellectual environment makes me feel like I am always learning and growing. I had no intention to stay in Utah after I became a nurse practitioner but because of the strong support and mentoring I received, I stayed here and have no regrets. An added bonus for me is that, as faculty, I have found great joy in teaching. My students give me the inspiration to continue to develop as a master teacher. I have also become actively involved with community and state organizations. On our campus we are working to decrease and eliminate health disparities and improve equity in health care.
Nels Elde, PhD, Associate Professor and H.A. & Edna Benning Presidential Endowed Chair in the Department of Human Genetics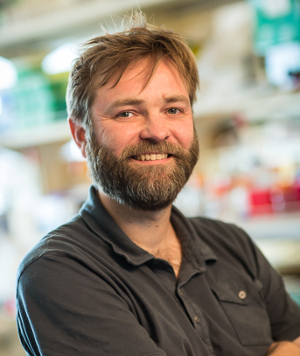 At institutes of higher learning, few things matter to me more than creative energy. There is a high level of creative energy here—not just at the university but in the culture of this community and state. To be successful in science, we can't just fall back on what we've done before. We can't fall back on what we think we're supposed to do. We must have a little bit of courage to try something new. In its geography and its culture, Utah has this energy. The stars are aligned to spend time in creative space, whether it's the inspiration of the wilderness around us or colleagues who are also pushing forward, bringing you to the edge of a cliff, and daring you to jump over. Utah just has that. That's been a gift for many generations of scientists here to lead the way by being daring and creative.
Michelle Litchman, PhD, FNP-BC, FAANP, FADCES, FAAN, Assistant Professor, College of Nursing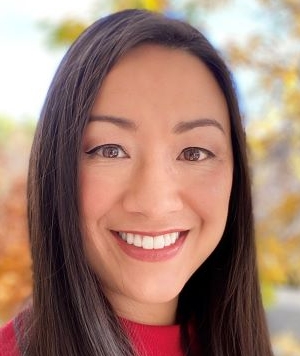 My ideas have been fostered throughout my time at the University of Utah – from nurse practitioner and PhD student to now faculty -- which is why I've stayed. At the University of Utah, "One U" isn't just a tagline. Scientists of many disciplines are working together to find cross-cutting answers to scientific problems. To enable the translation of research to benefit a wide range of people, we are breaking down typical organizational silos, working alongside citizen scientists and community organizations. I personally work with patient-based community advisory boards who co-design interventions to improve access to diabetes care in diverse populations, including rural, Spanish-speaking, and deaf populations who primarily use American Sign Language. The beauty of the state's natural landscape binds us all together despite our diverse backgrounds in terms of geography, culture, and language. Whether walking in the foothills of campus, skiing the slopes, or hiking the Red Rocks, Utah's breathtaking scenery provide opportunities to connect with family, friends, and colleagues.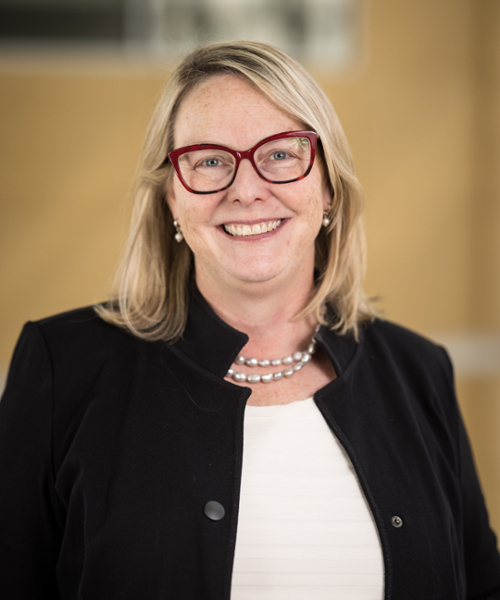 Wendy Hobson-Rohrer, MD
As Associate Vice President for Health Sciences Education, Wendy Hobson-Rohrer identifies and leverages the university's distinct strengths, builds engagement and educational integration among colleges and schools, and maintains a culture of educational excellence. A tenured professor of pediatrics, Hobson-Rohrer also serves as associate dean for Faculty Development and as executive clinical director for the South Main Clinic. She received an MD at Cornell University Medical College and completed a pediatric residency, education fellowship, and received a Master of Science in Public Health at the University of Utah.
DON'T MISS OUT. GOOD NOTES delivers to your inbox.