Vitae Highlights Human Side of Research
University of Utah Health's Vitae symposium is an annual event that shines the spotlight on the research of some of the University of Utah's brightest young investigators. More than that, Vitae highlights the human side of discovery. We learn the stories that shape our faculty and what drives them in their research.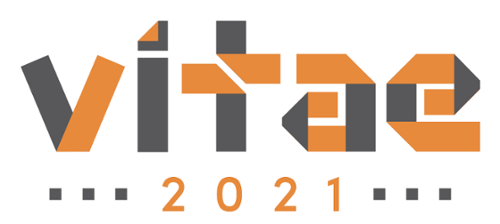 This year marks the 9th annual Vitae symposium. Since its beginning, Vitae has showcased some of the university's top rising stars, giving them the opportunity to share their journey of discovery in an engaging TED-style talk format.
Vitae is not a typical scientific presentation. In addition to discussing their research, speakers share how they came to the University of Utah, why this is the ideal place to do their research, and most importantly, why they're doing the research.
This year's speakers represent a variety of disciplines, including Medicinal Chemistry, Neurobiology, Internal Medicine, Occupational and Recreational Therapies, Nursing, and Pathology.
Sharing Personal Stories
The type of presentation we are asking these speakers to give is unlike any they have probably given before. It's not about reading their research off a slide show; it's brief and focused on the personal side. We want this to be the story of their journey in science, not just about their research.
Most researchers are quite comfortable speaking about scientific issues. But it can be very different when the topic is more personal. This is a chance to be human and share their passion. We hold coaching sessions and rehearsals to prepare them to deliver a concise, focused speech.
Moving out of their comfort zone is a challenging but very rewarding experience. Knowing you have shared something that connected with your audience instills a special sense of accomplishment and elation.
"This has been a stressful and exciting experience, to be able to share my work with a wide audience," says Patrice Mimche, PhD, assistant professor of pathology. "Vitae has given me an opportunity to reflect on my journey and to give thanks to mentors and colleagues who helped shape my career."
 "Vitae has been a totally different experience from what I've done before," adds Lindsay Keegan, PhD, research assistant professor of internal medicine. "I've never had the opportunity to tell the story behind the research. It's been a fun and challenging experience."
2021 Vitae Speakers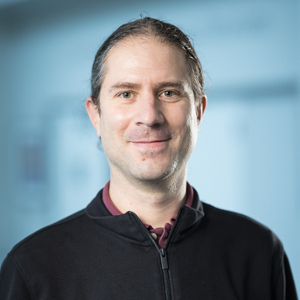 Raphael Franzini, PhD, Assistant Professor, Department of Medicinal Chemistry, College of Pharmacy
A Bottom-Up Approach to Discovering Drugs for Chronic Diseases
Franzini's work focuses on using DNA-encoded "libraries" to greatly simplify the discovery of candidate molecules for new drugs, as well as aiding in delivering these drugs specifically to the site of disease.
His goal is to establish drug discovery and delivery capabilities that will lead to new therapeutics that improve health and lifespan. View Vitae presentation.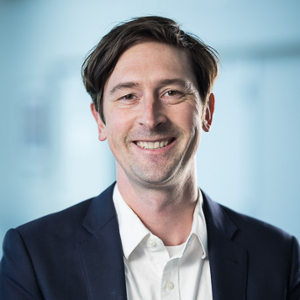 Jim Heys, PhD, Assistant Professor, Department of Neurobiology, School of Medicine
Neural Clocks: How the Brain Perceives and Remembers Time
Most neurological diseases and disorders display deficits in timing and have been described as deficits in temporal coordination. Heys and his team are interested in where these "internal clocks" exist in the brain, how their circuits generate temporal information, and how these signals are used to perform time-dependent behaviors.
 Their long-term goal is to understand the neural basis of learning and memory and how the processes become dysregulated in neurodegenerative diseases. View Vitae presentation.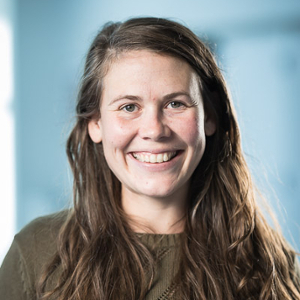 Lindsay Keegan, PhD, Research Assistant Professor, Department of Internal Medicine, School of Medicine
Using Mathematics to Understand the Spread and Control of Infectious Diseases
The ongoing COVID-19 pandemic highlights the impact of infectious diseases on our daily lives. Throughout the COVID-19 pandemic, Keegan has worked closely with decision makers at the local, state, and federal levels to develop mathematical models to forecast COVID-19 spread, project the impact of different interventions, optimize the deployment of limited tests and vaccinations, and estimate the effectiveness of vaccinations in the face of the Delta variant.
Her research explores how transmission dynamics impact the control and elimination of infectious diseases. View Vitae presentation.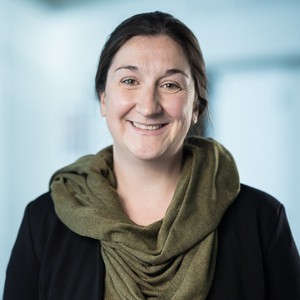 Anne Kirby, PhD, Assistant Professor, Department of Occupational & Recreational Therapies, College of Health
Following Community Priorities to Advance Autism Research
Clinical and research efforts have largely ignored the perspectives and priorities of autistic people, resulting in limited knowledge about areas of critical importance. Kierby's research focuses on topics identified as priorities for autistic people and their families, such as sensory processing, preparing for the transition to adulthood, and suicide prevention.
Kirby's research ambition is to positively impact the lives of autistic people and their families through research that is meaningful to the community and can make a difference in the real world. View Vitae presentation.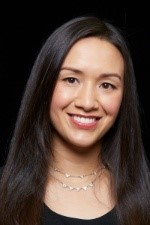 Michelle Litchman, PhD, FNP, Assistant Professor, College of Nursing
Improving Access to Diabetes Care
Nearly 35 million Americans live with diabetes. Even with amazing advancements in diabetes care, many people still do not have access to the diabetes education, prescriptions, and support they need to be successful. Litchman's research examines the challenges, consequences, and solutions related to accessing diabetes care.
Litchman aims to make living with diabetes easier through interventions that focus on clinical, behavioral, and psychosocial outcomes. View Vitae presentation.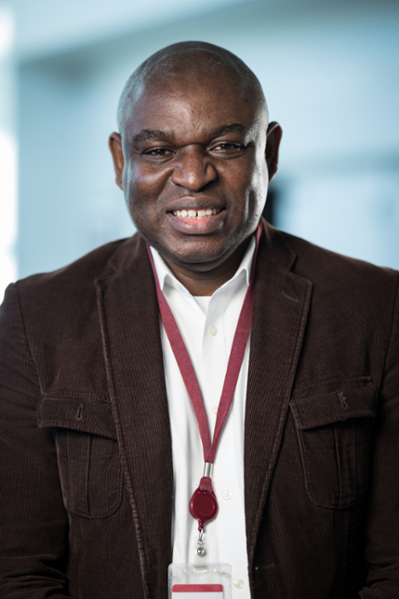 Patrice Mimche, PhD, Assistant Professor, Department of Pathology, School of Medicine
Fibrosis: From Deciphering the Mechanisms to Developing Medicines
Fibrosis is an excessive wound healing response after chronic tissue injury. Fibrosis can affect any organ in the human body and is responsible for up to 45 percent of all deaths in developed nations. Unfortunatley, therapeutic options for managing fibrotic diseases are severely limited. Mimche's lab focuses on deciphering the molecular mechanisms of pathological organ inflammation and fibrosis.
His goal is to discover druggable pathways for the treatment of metabolic, inflammatory, and fibrotic disorders. View Vitae presentation.
A Celebration of Success
This year's speakers, all early in their careers, have earned the recognition. Their research is on a strong upward trajectory, and we want to celebrate their successes thus far, particularly with regard to grant funding, publications, or other honors and awards. Participation in Vitae raises their profile within and outside the university and recognizes them for their accomplishments.
Take Janet Iwasa, PhD, for example. Iwasa is an assistant professor of biochemistry and a 2014 Vitae speaker. Today, she has reached a new level of success, having achieved the expectations that come with being selected for Vitae. In this video, shared at this year's symposium, she talks about how she got to where she is today.
Through their work, researchers are bringing national and international recognition to the University of Utah. Vitae is one way we focus that spotlight and raise our profile as a leading research institution and a home of innovation.
 Many thanks to our 2021 Vitae speakers for inspiring us with the stories that motivate the discoveries that are helping people live fuller, healthier lives. We look forward to seeing what the future holds for these rising stars and others to come as we carry on the Vitae tradition.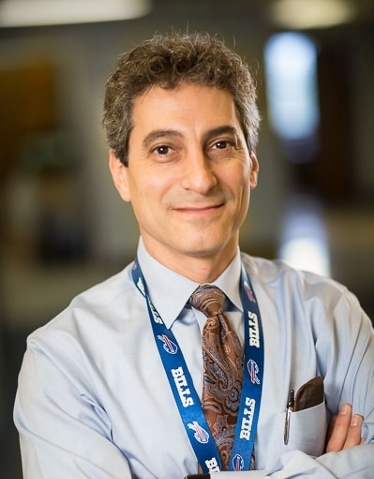 Michael Rubin, MD, PhD, MS
Michael Rubin is a tenured professor of medicine with a nationally recognized research program focused on antibiotic resistance and infection prevention. Rubin holds several key leadership roles at University of Utah Health and VA Salt Lake City Health Care System, including Vice Chair of Faculty Development for the Department of Internal Medicine and director of the Vice President's Clinical & Translational Research (VPCAT) Scholars Program. He also oversees the annual Vitae symposium, providing coaching and mentoring for the speakers. Rubin received an MD and PhD in immunology at the University of Illinois Chicago. He completed a residency in internal medicine, a fellowship in infectious disease, and received an MS in biomedical informatics at the University of Utah.
DON'T MISS OUT. GOOD NOTES delivers to your inbox.