Leading Our Hospitals and Clinics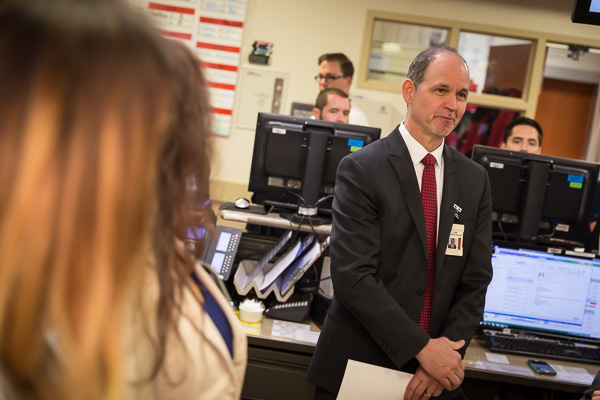 Being selected to lead University of Utah Health Hospitals and Clinics is an honor that I attribute to the people who have surrounded me throughout my 47-year career. When I was a college student, I started at University Hospital in the laundry room washing and delivering clothes. Cliff and Paul were co-workers who had been working in the laundry room before I got there. They told me I should work hard, just as they did. They were admirable role models—showing up every day and working really hard.
I've done a lot of listening in the four decades since. I highlight that word to summarize my experience in health care as well as describe a key characteristic I intend to use to fulfill my obligations in this new position. I will be listening. In fact, my first action as CEO is to begin a listening tour to meet with many of you and hear your concerns, ideas, and challenges.
Challenges and Complications 
This is indeed a challenging and complicated time in health care. Nationally, it feels as though the COVID-19 pandemic will never end. Cost, transparency, and health care disparities continue as serious issues. We have challenges with care delivery and issues with provider engagement and resiliency. But I am optimistic. Because I believe in our faculty, staff, and students, and because I have a set of core beliefs and values: I believe in the importance of relationships, the strengths of teams, and the importance of trust and culture to drive alignment and innovation. These core values have guided us through some other difficult challenges historically.
You may remember a few years ago when we needed to start to move faculty out of Building 521, but the plan did not account for proximity of our teams from their offices to the clinical environments. We had no pre-conceived idea of how it would work out. But we believed in relationships and the value of a team of trusted colleagues being able to figure out some innovative solutions. In the end, after a good deal of brainstorming and collaboration, the working groups chaired by physician leaders came up with great solutions to a difficult problem. Rather than imposing a solution from the top down, we chose to empower the people who will be working in the new office building to tell us what they needed.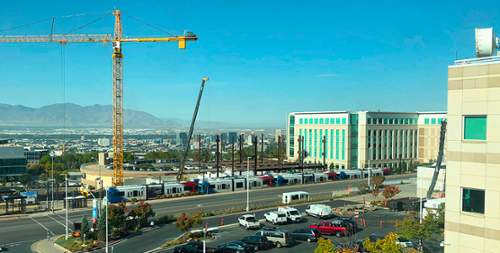 The biggest challenge we now face is still the pandemic. We have worked incredibly hard to care for COVID-19 and non-COVID-19 patients during the past 20 months, and we are still not where we want to be. However, as I look around our hospitals and clinics, and our academic enterprise, I realize that a deeper bond has developed throughout U of U Health. We are working even better together. Now, our health system has its best opportunity to emerge united as an entity—as a single unit—to make a difference in the health of our community through discovery, research, and education. Meeting the needs and demands of our community and lifting them up is our core mission and our shared purpose.
Moving Forward
I am honored to be CEO of an institution with an inspiring mission, and I am optimistic about what we can accomplish moving forward. We have amazing teams that do phenomenal work and provide compassionate, caring, extraordinary acts of kindness every day. My hope is that we don't let this ongoing pandemic strip us of our empathy for one another—or let us lose sight of the fact that we're here for many of the same reasons. I want each of you to be certain that you are extremely valued for what you do individually and what we do together. We are successful together because we work to make one another successful. And we all should continue listening to each other as I will continue listening to you.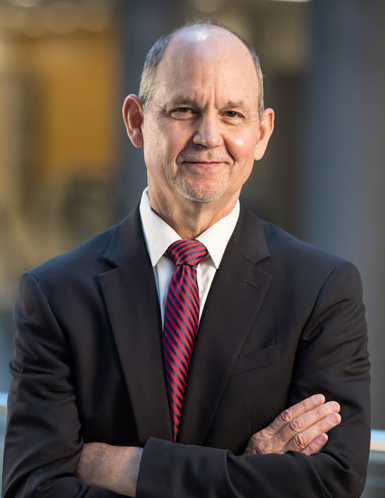 Dan Lundergan, MHA
Dan Lundergan is Chief Executive Officer at University of Utah Health Hospitals and Clinics overseeing five hospitals and 12 community clinics as well as nearly 14,000 employees who work in the clinical system. He has worked for U of U Health for more than four decades, holding numerous positions within the organization. Most recently he served as Chief Operating Officer for Hospitals and Clinics. Lundergan received his Bachelor's degree in Economics at the University of Utah and his Master's degree in Hospital Administration at the University of Minnesota.
DON'T MISS OUT. GOOD NOTES delivers to your inbox.