Focus on Patients Sustains National Quality Rankings
Last week we learned that University of Utah Health ranked in the top 10 hospitals in the nation for the 2021 Vizient Bernard A. Birnbaum, MD, Quality Leadership Award.
This is the 12th year in a row we were ranked in the top 10. Additionally, for the seventh year in a row, we ranked in the top five for our ambulatory (outpatient) care. Wow! What a testament to the dedication and singular focus of each member of the U of U Health team. I am humbled and honored to work with each of you.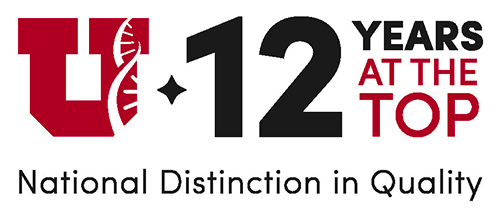 Naturally, we are thrilled at the recognition, but these rankings in and of themselves are not the goal; our goal instead is to always do the right thing for our patients. With that as our true north, our high quality of care will garner high rankings in national benchmarks.
This honor is a win for every member of our dedicated team across the system. But even more importantly, it's a win for our patients.
What it Measures
The ranking benchmarks performance of 565 hospitals across the country, measures the quality of patient care in: safety, mortality, effectiveness, efficiency, patient centeredness, and equity. 
Those are all broad domains to measure, but the metrics all come down to a focus on providing high-quality, patient-centered care.
Having these benchmarked data allows us to identify possible opportunities for improvement, reach out to our colleagues across the nation to share best practices, and adapt and improve.
The domains of equity and patient-centeredness help us ensure we are providing patient centered care, ensuring that every patient feels safe to be authentically themselves and feels seen and heard as a unique individual. 
Focusing on a metric like length of stay (LOS) is more important than ever as we face capacity constraints brought on by the pandemic and community growth. We are able to focus on providing the right care, for the right amount of time, for the right patient: not only for patients currently in our care but also for the patient who is next in line, waiting for the level of care we provide.
It is never a rush to get one patient out for the next to come in. We focus on ensuring the appropriate length of stay for each patient. We know we are successful because we have what's called balancing metrics—we watch the suite of measures to ensure that an intervention for improvement doesn't have unintended consequences in another measure. This balanced and holistic approach ensures our patients' safety.
Importance of This Data on Our Focus
The Vizient data provides us with meaningful, actionable data to target specific areas of improvement in a timely manner. Our teams integrate this information to quickly and continuously improve the care we provide.
Being able to stay focused on this mission requires a sense of "psychological safety," as outlined in The Fearless Organization by Amy Edmondson. Psychological safety is required for -high team performance. Team members are safe to speak up and do what's right without fear of retribution.
We are dedicated to creating and maintaining an environment of psychological safety for our patients, visitors, and staff because the well-being of our patients and team are critically important.
The Teams Responsible for Our Success
There are a number of teams that keep our institution running, including Environmental Services, Nutrition, and Facilities and Engineering. We are also extremely lucky to have our Coding team, our Health Information Team, our Value Engineering Team and our System Quality teams—they turn our excellent care into the data that shows our excellence.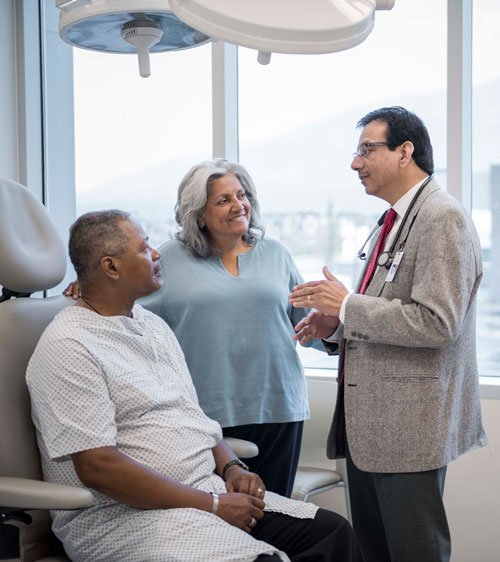 Some more of the incredible teams who contribute to our sustained success talk about how they do it:
"Patients are going to get the best care at U of U Health," says Dr. Russell Vinik, MD, Chief Medical Operations Officer. "They are less likely to have an adverse outcome and they are more likely to survive if they get their care at the University. On the ambulatory side, they are likely to have better control of their disease, have better access to their care teams, and are less likely to be hospitalized when they get their care at the U."
For Richard Orlandi, MD, Chief Medical Officer of Ambulatory Health, the recognition illustrates our dedication to the community.
"Our repeated recognition by Vizient shows how commitment to our quality care for our patients is deeply woven into who we are University of Utah Health," he says.
"Our Vizient rankings help our patients trust us and lead them to seek out our care," says Kencee Graves, MD, Associate Chief Medical Officer for Inpatient Health. "We see patients who drive by a number of other hospitals to reach us, and often do that because they know we are one of the best hospitals in the country."
Our nurses see quality as a cornerstone of their work, says Tracey Nixon, MSN, RN, Chief Nursing Officer for U of U Health.
"Our consistent Vizient quality rankings are a reflection of the outstanding care our patients consistently receive across our organization," Nixon says. "Our nurses strive for continual improvement by building innovation and inquisition into how we think about our work and using evidence based research in all that we do. We are not providing the highest quality care at just a single location, but across our health system which speaks to the culture of quality improvement we have here."
And employees within Patient Support Services keep a focus on quality part of their everyday work, says Rob Kistler, Senior Director of Patient Support Services. Kistler notes that Patient Support Services boosts employee autonomy and mastery by encouraging them to make any problems visible, experiment with changes, and solve problems as they go—or escalate problems as needed.
"We recognize that a vast majority of workplace problems are 'process' problems, not 'people' problems," thus reducing the blame, Kistler says. "We build respect into our systems, and encourage and listen to the voice of the front line staff; they are the experts," Kistler says.
Thank You
It's been a time of unique challenges and intense pressure for all of us, but our dedicated teams work tirelessly to provide the best care to our patients, their loved ones, and our community. I want to thank each member of the U of U Health team for the exceptional work you do every day and night to create the best experience for our patients and take care of each other. You are the best!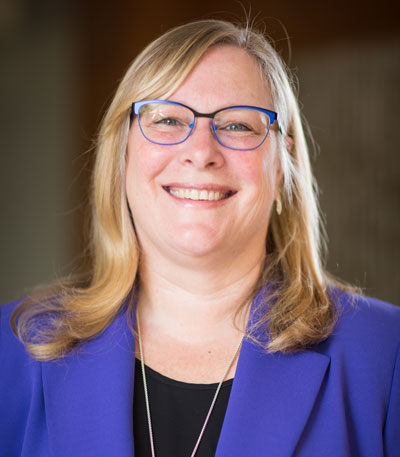 Sandi Gulbransen, MS
Sandi Gulbransen is the Chief Quality Officer for University of Utah Health. Gulbransen leads the Quality Service Line teams and partners with physicians, nurses, and staff at all levels of the organization to continually drive excellence in quality care and improving outcomes. She is a member of the planning team responsible for U of U Health's preparation and response to the COVID-19 pandemic.
DON'T MISS OUT. GOOD NOTES delivers to your inbox.