Leading Orthopaedics Into the Future
This is an exciting time to lead the Department of Orthopaedics. A variety of important programs and initiatives are paving the way for advanced technologies, unlocking better treatment options for patients with musculoskeletal disorders. I look forward to steering us into a bright future of discovery, innovation, and invention.
Transformative Growth
I had the pleasure of serving as executive vice chair of the department with former chair Charles Saltzman, MD, who led us through a remarkable period of growth. When I joined the University of Utah in 1997, we had 18 faculty members. Today, we have grown to 61 full-time faculty, with two more coming this year and plans for an additional four in 2022. We also have 64 adjunct faculty. Our reputation as a top-tier clinical, educational, and research program attracts some of the best and brightest students, residents, fellows, and orthopaedic specialists.
Nationally Recognized for Research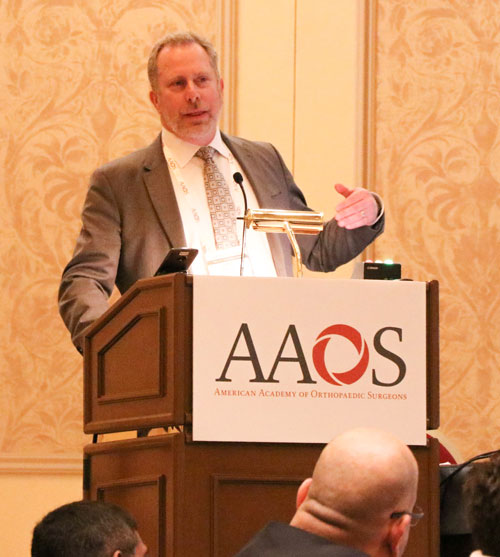 Our department is currently ranked No. 10 in the nation by the Blue Ridge Institute for Medical Research (BRIMR), which conducts an annual measurement of the amount of research funding awarded by the National Institutes of Health (NIH). And our program ranks No. 2 nationally among public institutions. In addition to the NIH, we also receive considerable funding from the Department of Defense and the Veterans Administration, as well as numerous professional society and foundation grants.
We are committed to advancing musculoskeletal patient care through discovery and innovation. My goal is to maintain our place in the BRIMR top 10 and eventually reach the No. 5 position nationally. This will require continued growth and focus on our research mission.  
Opportunities Outweigh Challenges
While our growth in size and prominence brings great rewards, it also poses some interesting challenges. For instance, I really enjoy opportunities for face-to-face communication, but in a large department like ours—within an ever-growing, multifaceted health system—this can be difficult. The ongoing COVID-19 pandemic also limits our ability to communicate in person. Additionally, each of my colleagues is a leader in his or her own right, so there are added complexities when leading a group of leaders. Nonetheless, I am excited to face these challenges.
What I love about leadership is engaging with my partners and colleagues to solve difficult problems and to make a difference. Guiding a group toward a common goal is both difficult and rewarding, and accomplishing a vision of what could be is exciting and gratifying.
I could not be more proud of our department and the progress we have made over the last two decades. Our researchers and educators are some of the best in the country, our patient care is consistently extraordinary, and our exceptional staff is committed and creative. All of this will help me be the best leader I can be.
My Path Into Orthopaedics
As a teenager in Oakland, California, I was fairly certain I wanted to go into medicine, but it was during my undergraduate years at the University of California, Davis, that this was confirmed. While working as an EMT and ambulance driver, I experienced "patient care on the street." I learned I could make a tangible difference in the lives of patients, often when they were their most vulnerable. I found it was a privilege to be part of a care team. I also learned to appreciate the amazing advances that innovation and discovery have brought to medicine. Intrigued by the challenges of caring for trauma patients, I attended UC San Francisco for medical school—with a budding interest in orthopaedics.
I did not narrow my focus onto ortho immediately but tried on each specialty for size. Ultimately, it was the physical nature of surgery, and especially orthopaedics, that drew me in. I enjoyed working with my hands to fix broken or diseased bones and joints and found the biomechanics and focus on improving my patient's life compelling. I got to work in a pediatric orthopaedic research laboratory during medical school and loved the questions we were trying to answer. I became committed to orthopaedics and was lucky enough to train at an outstanding program at the University of Wisconsin, Madison.
Core Values 
I have always felt that your most deeply held values are the foundation for leadership. The core values I want to bring to my new role include respect, engagement, inclusion, teamwork, curiosity, humility, and kindness. I believe everyone deserves to have a voice in making major decisions, and I seek consensus whenever possible. I think most of my colleagues share my sense of curiosity in learning new, better ways to treat patients and practice orthopaedics. We also share a deep sense of gratitude for the opportunity to do what we do. And most importantly, I believe we must be kind and trusting of one another to work well as a team and offer the best future for musculoskeletal patient care.
Leadership Priorities
One of my first goals as department chair is to make sure our newest programs and initiatives grow and succeed.
The Louis S. Peery, MD Orthopaedic Innovation Center is the brainchild of former department chair Dr. Saltzman. All of us—from seasoned faculty to residents and fellows—have the opportunity to be engaged and build new treatment options for future patients. The Innovation Center provides direction and resources to help move early medical device ideas and discoveries through the product development and commercialization process. We are delighted to have Wade Fallin, MS, serving as the center's first director. To back him up, we have hired exceptional engineering and machining support. Moving forward, we are focused on making the center a self-sustaining development program.
 
Our Surgical Knowledge Integration (SKI) Laboratory recently launched to improve surgical educational training. In this state-of-the-art lab, designed for both cadaveric and virtual surgical learning, we are teaching valuable surgical skills that support the work we do in the operating room with our students, residents, and fellows. We plan to make the SKI Lab a fully integrated component of our academic program.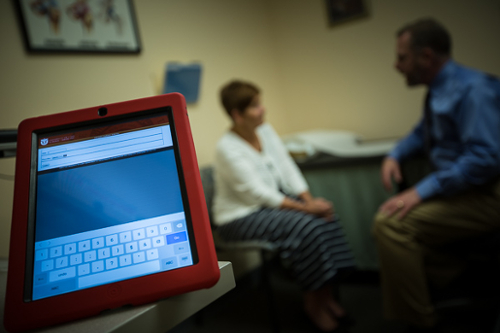 With generous grants from the Skaggs Foundation and additional financial support from our department, we began an Osteoarthritis Initiative. More than 35 million American adults suffer from osteoarthritis, a degeneration of the cartilage and underlying bone. Under the leadership of former department chair Dr. Saltzman; Mick Jurynec, PhD; and Nikolas Kazmers, MD, MSE, we have been able to isolate genes responsible for early-onset osteoarthritis and identify key proteins in the pathway to development or inhibition of this ailment. Soon, we will begin the drug discovery process in hopes of finding treatments to cure the disease.
Taking Orthopaedic Care to the Community 
Another area of focus for our department moving forward is community growth and outreach. As U of U Health continues expanding to meet the needs of more Utahns, we hope to open a satellite orthopaedic center on the west side of the Salt Lake Valley. Closely aligned with the University Orthopaedic Center, this additional location will increase access to care and improve musculoskeletal health for more patients. This model will include the same excellent clinical care and educational programs, as well as preventive health and urgent care for patients. We anticipate expanding our medical team by at least 20 percent in order to meet this programming goal.
The Department of Orthopaedics values the spirit of collaboration across our academic health system and our university as a whole. We feel we are part of the team and remain committed to providing exceptional clinical care for Utah and the Mountain West region.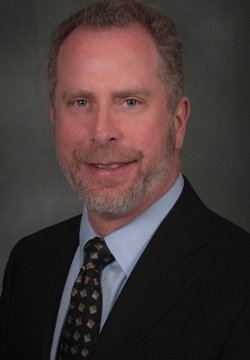 Darrel Brodke, MD
Darrel Brodke is chair of the Department of Orthopaedics and holds the Jack and Hazel Robertson Presidential Endowed Professorship. Brodke is a spine specialist focused on the improvement of pain and function for people with spinal disorders through both surgical and nonsurgical treatments. He has particular expertise in the care of neck and back problems, including disc herniations, spinal stenosis, and degenerative conditions. Brodke received his MD at the University of California, San Francisco, completed an orthopaedic residency at the University of Wisconsin, and a fellowship in spine surgery at the University of Washington in Seattle.
DON'T MISS OUT. GOOD NOTES delivers to your inbox.