National Recognition for Medicaid Innovation
In 2017, University of Utah Health's Healthy U Medicaid program and the Intensive Outpatient Clinic (IOC) began an ambitious partnership to address the needs of high-risk, high-cost Medicaid members. These patients were making frequent, often unnecessary visits to the emergency department at University of Utah Hospital. In response, U of U Health Plans agreed to financially support the IOC to provide the needed care for these members while also generating efficiencies for the system.
Earlier this year, our partnership received a top award for high-risk care coordination from the Institute for Medicaid Innovation (IMI). This recognition validates what U of U Health is doing to raise the standard of care for this special group of patients and all who seek care at our hospitals and health centers.
Managing Unique Medical Conditions
We approached our partnership from a medical as well as an efficiency standpoint. We discovered there was a sub-population of individuals who were seeking medical assistance in a very inefficient way. They were coming to the emergency department, waiting to be seen, treated briefly, and then discharged. Referring these medically complex patients to our Intensive Outpatient Clinic provides these patients with effective treatment outside the ED.
We realized it would be better for us to meet these patients where they are to provide a long-term health solution for them. These patients have typically been through a lot of trauma when they come to the hospital to seek help and attention. Many of them have mental health needs in addition to complicated medical issues. Most hospital EDs and health centers are not equipped to provide the more intensive medical and behavioral health support these patients need.
A health plan typically hires a group of care managers who reach out to patients to help them receive more efficient, cost-effective care. The higher the acuity, the more time and money is spent. This partnership makes it possible to take the highest of the high-intensity patients and transfer them to the IOC, where care is designed around their specific needs.
A Population Health Approach
This partnership is unique because we are focused on finding patients we know we can help—those who really need and benefit from such a high-touch level of service. There are many factors used to select Medicaid patients that need the most extensive care. We stratified the population by level of risk based on medical complexity, social factors, behavioral health needs, health spending, ED visits, and hospitalizations.
The IOC hires all its own staff members to ensure they are trained using a trauma-informed care model to treat high-need, high-risk patients. Home health and hospice care are a key component of our program. Our home health partner Community Nursing Services (CNS) sends home health nurses to our patients in their homes when there is a crisis. CNS nurses communicate with our care team and frequently create a plan that allows the patient to safely stay at home. Countless ED visits have been avoided using this strategy. 
Win-Win for Patients and U of U Health 
Identifying complicated patients and interceding in their care means the IOC can design each patient's treatment plan around their specific needs. It also reduces costs significantly for U of U Health and lessens the burden on hospital and clinic teams that can utilize their skills and time to care for other patients.
Currently, the IOC's active census is 100 patients, with a goal of expanding to 150 by 2022. There are more than 100,000 Medicaid patients in our system, so this is just the tip of the iceberg.
IMI Award Validates Our Efforts
In its annual survey to Medicaid-managed care organizations, the Institute for Medicaid Innovation (IMI) collects critical trend data about federal policy barriers, opportunities for innovation, and emerging best practices. The survey identifies cutting-edge programs that demonstrate both quality and efficiency. The IMI then provides these innovations to other health systems that treat Medicaid patients to foster potential adoption and implementation. We hope other health systems can learn from us and adopt this unique model to benefit their Medicaid-managed care population.
"Our strength is in our team," says Stacey Bank, MD, Medical Director at IOC. We have to find the right nurses, therapists, and social workers to meet the complex needs of our patients. We are very fortunate to have an exceptional team, built on experience and trust, that is devoted to serving the needs of this special group of patients.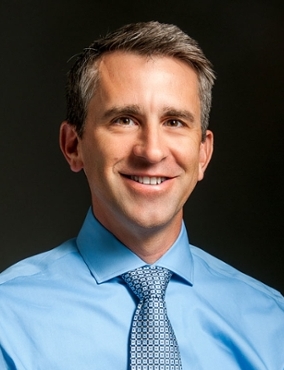 Peter Weir, MD, MPH
Peter Weir is the Executive Medical Director of Population Health at University of Utah Health. Weir is passionate about redefining how health care is delivered with a desire to make it affordable, accessible, and patient-centered. He received an MD from the Medical College of Wisconsin and a Master's of Public Health from the University of Utah.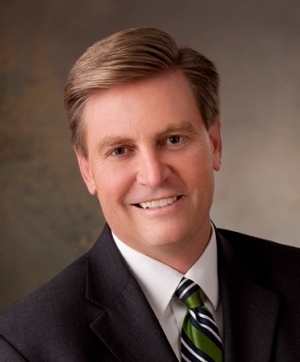 Chad Westover, MPA
As CEO of University of Utah Health Plans, Chad Westover is responsible for the fiscal, operational, regulatory, and human resources objectives of the health plan. Westover is also the leading driver in enhancing quality, creating access, and improving affordability for health plan members.
DON'T MISS OUT. GOOD NOTES delivers to your inbox.