Moving Forward, Post Pandemic
The past year consists of a series of cascading trauma: a pandemic, an earthquake, racial injustice, hurricane-force winds, political strife, and ongoing acts of violence. All of these events were captured and replayed again and again on different media platforms, which kept our nervous systems on high alert and bracing for the next disaster.
Research shows that our bodies experience trauma in similar ways, whether the event occurred directly to us or affected us vicariously. We might have difficulty sleeping or concentrating, replay an event over and over in our minds, feel lethargic or on edge, have headaches or GI distress, or experience feelings of guilt, shame, worry, and loneliness. We may say that we feel fine to others; however, survey research over the past year indicates a significant increase in anxiety, depression, PTSD, alcohol use, weight gain, burnout, and relationship issues.
Some working in health care have considered leaving their current jobs—and possibly their profession. We know that a healthy workforce equals a healthy workplace. We also know that unaddressed trauma can spread across groups and be passed on to future generations. Thus, there is both a business case and a moral imperative to collectively heal from the events of this past year and foster post-traumatic growth.
Science as Our Guide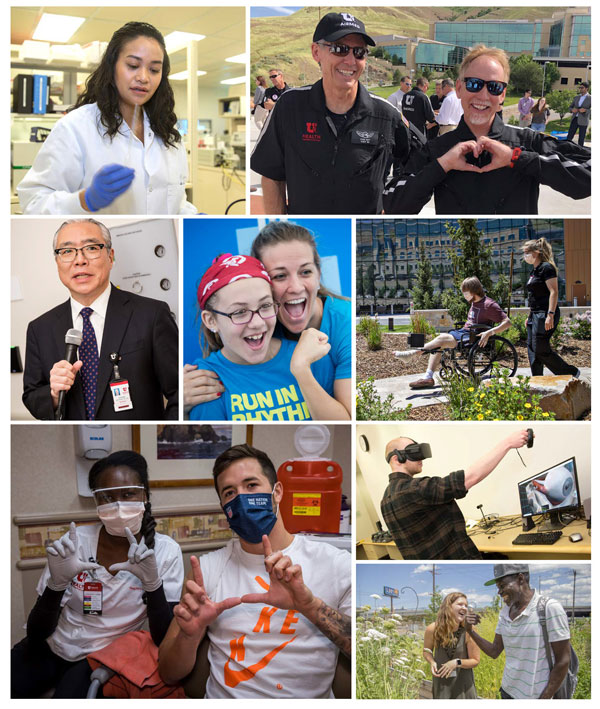 We can turn to science as our guide for how to move forward. Research shows that communities that cope better with cascading trauma have common characteristics, including strong social networks, mental health support, explicit commitment from community leaders, opportunities to engage in positive coping and well-being activities, and incorporation of the arts to facilitate connection and healing.
Our call to action is to utilize this knowledge in a comprehensive, collaborative, and coordinated way to address the needs of University of Utah Health employees. This public health approach will allow all of us to engage in practical, evidence-based intervention at the organizational, group, and individual level. We will also be able to better identify employees and groups who are more at risk for long-term psychological harm and connect them with tailored programs and services. 
Recognize, Recover, Rebuild
We are committed to a 12-month, system-level approach consisting of three phases: recognize, recover, and rebuild. Each phase has specific goals and actions that can be layered upon one another.
Recognize (March 2021 – June 2021) involves checking in on how we are doing, acknowledging what we have been through and how much we have accomplished, and identifying our current needs. This form of reflection and validation can assist in calming the nervous system and allow us to better connect with others. We know that little actions can have a big impact, such as making time to assess your stress level, leading a check-in with your team, responding compassionately when someone is hurt by racism, or asking a friend or family member the question, "No really, how are you?" For U of U Health employees and groups who are struggling or in crisis, this is the time to access resources and support through places like the Resiliency Center and the Huntsman Mental Health Institute in order to prevent symptoms from potentially worsening.  
Recover (July 2021 – October 2021) entails carving out time to refill our reserves. This includes ensuring that all of us are using our vacation time, ideally in a restorative way, and that we have time outside of work to decompress, connect with friends and family members, and engage in activities that are meaningful and fulfilling. While at work, we would benefit from determining how to take better breaks during the work day, utilize mindfulness strategies to our advantage, and shift out of our work mindset when it is time to go home. This is also an important time to reflect on how burnout may be impacting us individually or within our group and identify short-term and long-term strategies to address it.
Rebuild (November 2021 – February 2022) involves us making time to reflect on what aspects of our pre-pandemic life we would like to keep and what we would like to change—then identifying next steps to create a healthier, more sustainable, and equitable future. A recent article by Olson and colleagues gives us some helpful prompts to consider individually and collectively: How have we been affected by the past year and what have we learned? Who are our role models who have grown through adversity? How can the events of this past year serve as a catalyst for growth and change? How are we connecting with humanity and the broader society? What are our reasons for being optimistic?
Please plan to join a special "Moving Forward" Town Hall on Friday, May 14 at 12 pm to recognize where we have been, where we are, and where we intend to go together. 
Post-Traumatic Growth
Our goal is to not only survive the events of this past year but thrive by fostering post-traumatic growth—the positive psychological change that can occur after a life-altering challenge. Post-traumatic growth is associated with having deeper relationships, a stronger sense of self, openness to new possibilities, greater sense of spirituality and purpose, and a greater appreciation of life. Facilitating post-traumatic growth can be helpful in the current moment and possibly serve as a protective factor against future traumatic events.
This forward-thinking, active approach to addressing collective trauma exemplifies who we are at U of U Health. Engaging in this manner also provides multiple opportunities for us to act on our core values of compassion, integrity, innovation, diversity, collaboration, respect, and trust. For more information, please visit the Well-being Resources site on Pulse, or contact the Resiliency Center at resiliencycenter@hsc.utah.edu.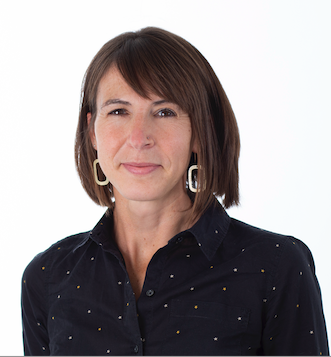 Megan Call, PhD
Megan Call is a licensed counseling psychologist, an assistant clinical professor in the Department of Psychiatry, and director of the Resiliency Center at University of Utah. Call has research and clinical interests in promoting resilience and well-being among health care professionals, with a specific focus on embracing vulnerability and discomfort, incorporating informal mindfulness into everyday practice, improving communication and relationship skills among teams, and addressing systematic change.
DON'T MISS OUT. GOOD NOTES delivers to your inbox.