Eradicating Systemic Racism
It has been one year since the brutal murder of George Floyd by a Minneapolis police officer was witnessed across the world—all because one brave Black teenage girl named Darnella Frazier filmed it and posted it to Facebook. Darnella, nor anyone else, could have predicted the social outcry against this brutal murder. For the first time in my life, the protests were not limited to people of color, nor were they limited to Black neighborhoods. The protests were also overwhelmingly peaceful. And although police presence at many of these protests was severe, many police personnel participated and stood with the Black community in their anguish.
"Black Lives Matter," although originally coined after Trayvon Martin was murdered in 2012, finally became a household phrase. Most of us were disgusted and outraged that the world could witness the murder by suffocation of a Black man by a white officer sworn to "protect" him. It uncovered for some people, for the first time in their lives, that systemic, pervasive, anti-Black racism is a fact. 
Motivated to Act
As the awakening to the reality of anti-Black racism took hold across the country, multiple institutions, including ours, issued statements denouncing racism. Medical and health care trainees across the country wrote letters to the deans of their schools requesting immediate change to admissions policies, relationships with police, curriculum, and support for underrepresented students in health care. Anti-racism commissions were formed and many people spent countless hours working on ways to root out anti-Black racism everywhere it rears its ugly head.
I am grateful for all of the work that has been done in this area. I have met individuals fully invested in the cause of anti-racism. And I have witnessed others change attitudes and practices as their eyes have been opened to the everyday racism to which our Black community is constantly subjected. Their willingness to individually change—and change systems of oppression—brings hope to all of us.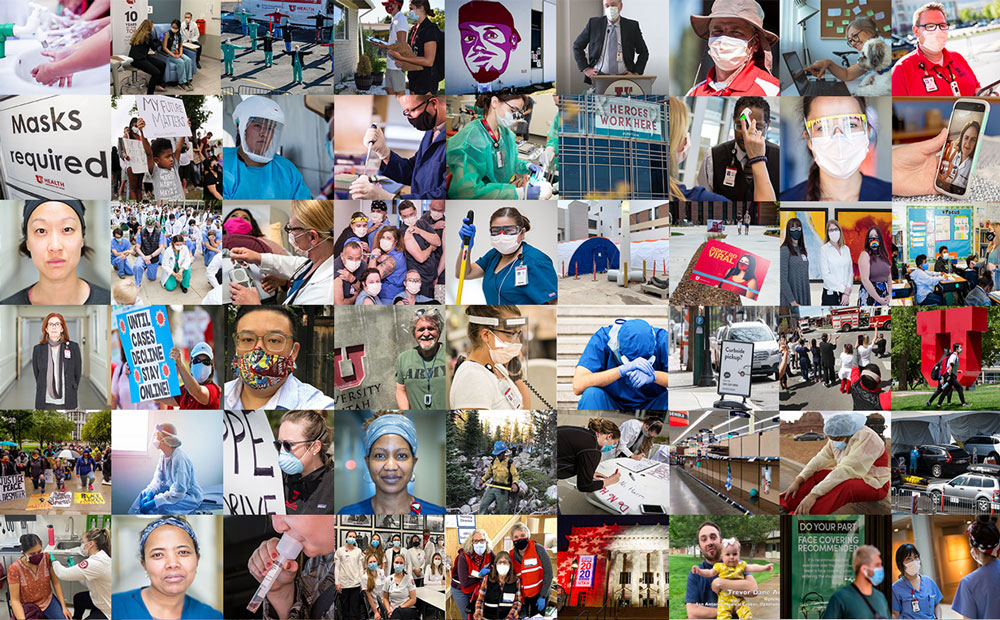 Much More Work to Be Done
Nevertheless, one year later, it is hard to show that much has changed in the national landscape. Unarmed Black folks continue to be murdered by police. Violence against Asians and the LGBTQ+ population continues and is increasing. And we remain in the midst of a pandemic where Black, Latinx, American Indian/Alaska Native, and Native Hawaiians/Pacific Islanders are more likely to die of COVID-19 and less likely to have received a vaccine than their white counterparts.
At University of Utah Health, however, we have made some significant strides. The number of Equity, Diversity, and Inclusion officers has risen dramatically. New leadership positions have been filled in the Office for Health Equity, Diversity, and Inclusion (HEDI), the School of Medicine HEDI office, and Hospitals and Clinics Human Resources. More positions are open, as every health sciences college and school has committed to hiring an assistant or associate dean for Equity, Diversity, and Inclusion. There is also an open position for a director of Equity, Diversity, and Inclusion at the Huntsman Cancer Institute. The Health Sciences Anti-Racism commission is about to submit its findings to the council of deans and the Health Sciences Senior Vice President's Cabinet, while the Medical Doctor program Anti-Racism Commission has entered into the implementation phase of their recommendations to Michael Good, MD, Senior Vice President for Health Sciences. A scholarship for students committed to underserved populations has been awarded to six incoming medical students. Just one week after the attack on the nation's capital, the four major health systems in Utah united to declare that racism is a public health crisis. These are all positive steps in the right direction as we grapple with our past and our present of anti-Black racism in medicine.
Black Lives Matter
One year after anti-Black racism rose to the consciousness of all Americans, particularly those who do not experience it, one thing is painfully clear: We would trade all of the progress, the awareness, even the scholarships, for the lives of the countless Black members of our society whose lives were stolen prematurely by police. We must say their names: George Floyd, Breonna Taylor, Ahmaud Arbery, Sandra Bland, Michael Brown, Trayvon Martin, along with those who have been murdered since Mr. Floyd (Daunte Wright, Ma'Khia Bryant, Rayshard Brooks, Daniel Prude…) The recent progress that has been made was long overdue and has come at an unbearable cost. BLACK LIVES MATTER!
In the very near future, I hope to see more changes occur at a more rapid pace. Obstacles to medical education and medical care need to be obliterated to ensure that we have more Black doctors, Black pharmacists, Black physician assistants, and Black nurse practitioners, as well as better care for our Black patients. Health inequities must be eliminated, and we must start with our own patients. Reform in how we hire personnel and how they are advanced within the organization is necessary to ensure that Black and other people of color are at every decision-making meeting at University of Utah Health. With nearly 25 percent of our state identifying as people of color, we have a long way to go to ensure equitable representation at those meetings.
The time for action is now. George Floyd's death need not be in vain. May we continue to earn the right to say BLACK LIVES MATTER by our actions, and may we not rest until we have made permanent, lasting change.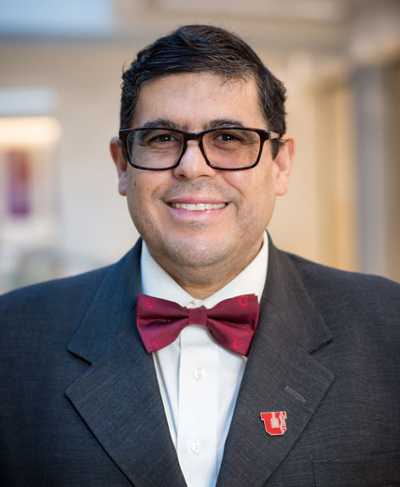 José Rodríguez, MD, FAAFP
As Associate Vice President for Health Equity, Diversity, & Inclusion for University of Utah Health, José Rodríguez is committed to identifying and eliminating systemic anti-Black racism in medicine; equipping underrepresented minority faculty with tools to succeed in a system that was not designed for them; and enlisting allies in this work. Rodríguez is a professor in the Department of Family and Preventive Medicine and a family physician and Associate Medical Director at the Redwood Health Center. He received an MD from Weill Cornell Medicine and completed a residency in social medicine at the Montefiore Medical Center at Albert Einstein College of Medicine.
DON'T MISS OUT. GOOD NOTES delivers to your inbox.