Benning Medical Society Welcomes Three New Chairs
I am very pleased to officially recognize three new physician/scientist researchers who have been selected to join the 12-member H.A. and Edna Benning Medical Society. As Michael Good, MD, Senior Vice President for Health Sciences, explained at a virtual public lecture hosted by the Society last month, the careful stewardship of the Arthur E. Benning Trust allowed sufficient funds to accrue to expand this elite society of researchers from 12 to 15 chairs. Fourteen nominations were submitted for these three coveted positions.
Meet Our New Benning Endowed Chairs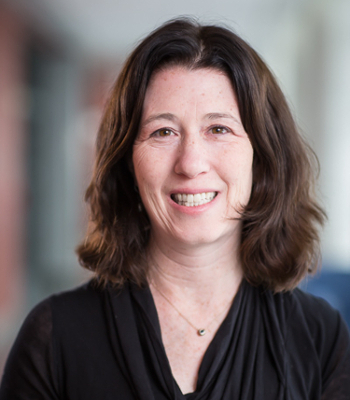 Rachel Hess, MD, MS, is a professor of population health sciences and internal medicine, Associate Dean for Clinical and Translational Science, and Chief of the Division of Health System Innovation and Research (HSIR). HSIR promotes the right care for every patient by enhancing the efficiency, value, and quality of care delivered by health care systems and providers.
As a general internist, Hess provides primary care for adults. She has a special interest in women's mid-life health. In her research, she strives to understand and improve patient-centered outcomes as they affect quality of life.
With a superb research and mentoring track record, Hess's research centers on the efficiency of health care delivery and disease treatment, ensuring that it attends to patients' physical, mental, and social well-being. Her work helps advance the science of measurement in the health care setting; seeks to understand the contributors and detractors to quality of life over the lifespan; and attempts to improve patients' physical and mental health outcomes. Hess serves as Medical Director for U of U Health's system-wide Patient-Reported Outcomes program, which successfully bridges hospital operations with research.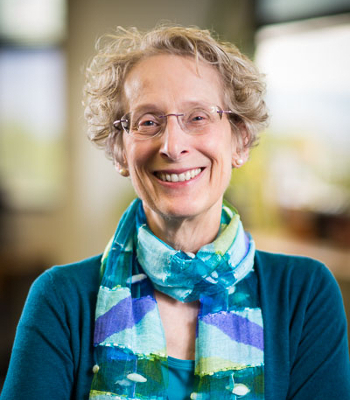 Louisa A. Stark, PhD, is a professor of human genetics and Director of the Genetic Science Learning Center (GSLC), which she has grown from a small staff and budget in 2001 to a world-renowned organization with 23 staff members and a multi-million-dollar budget today. The Center's mission is to "make science and health easy for everyone to understand." This is accomplished by developing educational materials and programs that translate complex concepts for those who are not experts in a field. The Center's website is one of the world's most widely used, garnering more than 100,000 visits per day and influencing the lives and careers of many thousands of young people throughout the world.
Stark's research interests focus on science and health education for students and educators from the K-12 level to graduate and medical school. Considered one of the top-funded geneticists in the country, Stark recently received an $8 million NIH grant to produce educational materials for the All of Us project in precision medicine.
Additionally, Stark co-founded Community Faces of Utah to help provide educational outreach activities for underserved minority populations. The recipient of many awards for her outstanding scientific and health contributions, Stark also serves as co-director for the Collaboration and Engagement Team at the Utah Center for Clinical and Translational Science.  In this role, she facilitates collaborations between researchers and community organizations, especially those serving diverse communities.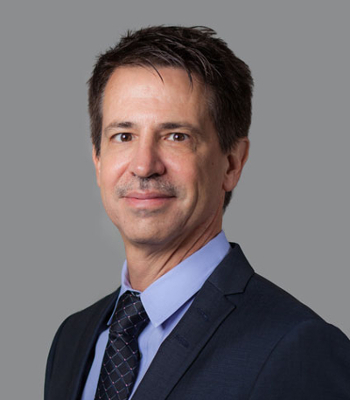 Martin Tristani-Firouzi, MD, a professor of pediatrics, serves as Associate Director of the Nora Eccles Harrison Cardiovascular Research and Training Institute. Tristani-Firouzi's research achievements and program development are rooted in a spirit of collaboration—locally, nationally, and internationally. Partnering with his colleagues in the Departments of Human Genetics, Neurobiology and Anatomy, Obstetrics, and Population Health Sciences, he has assembled multi-disciplinary research teams with cutting-edge expertise in bioinformatics, genomic, and clinical/translational/population research. He has also obtained significant external funding support for a program in Precision Cardiovascular Medicine.
Tristani-Firouzi was one of the first researchers to define and characterize the genetic and molecular basis for various forms of Long QT Syndrome, a heart rhythm disorder. Furthermore, his research group was the first to define an effective trial of gene-specific therapy for the treatment of Long QT Syndrome, an achievement that epitomizes bench-to-bedside research directed by a clinician-scientist.  
As a native of Puerto Rico, Tristani-Firouzi is an advocate for the Hispanic/Latino community and the primary provider of pediatric cardiology care for the Spanish-speaking community at Primary Children's Hospital as well as U of U Health. His role as a medical volunteer for the International Children's Heart Foundation has taken him to the Dominican Republic, Paraguay, and other underserved countries to perform numerous cardiac procedures.
About the Benning Medical Society
In 2005, the University of Utah School of Medicine was awarded a $22.5 million bequest from the estate of Arthur E. Benning to help recruit and retain top researchers in a variety of fields. As a result of this bequest, the School of Medicine was able to appoint 12 faculty members as H.A. and Edna Benning Presidential Endowed Chairs, who collectively form the Benning Medical Society, an elite circle of researchers and physicians. Benning Scholars are chosen based on their demonstrated commitment to the Society's mission of excellence in patient care, education, research, and service. In addition, they embody U of U Health's strong spirit of collaboration.
Each year, the Benning Medical Society invites a world-renowned researcher/scientist to campus to present a free public lecture on current, cutting-edge research that impacts community health. This year, we were pleased to host a virtual lecture presented by our own Nels Elde, PhD, an associate professor of human genetics who investigates how interactions between viruses and hosts drive changes in evolution over time. Elde earned a place in the 2020 class of MacArthur Fellows, commonly known as the "genius awards."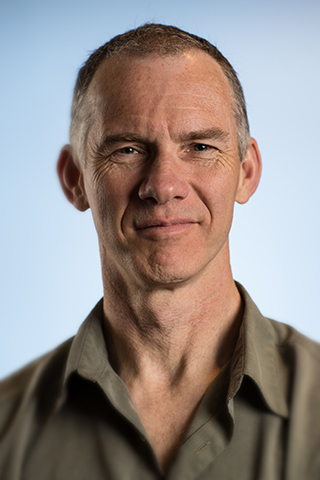 Christopher P. Hill, DPhil
Christopher Hill is Vice Dean of Research for the University of Utah School of Medicine. Hill is a noted research scientist and distinguished professor in the Department of Biochemistry and former co-chair of the department. He holds an H.A. and Edna Benning Medical Society Chair and serves as the Society Chair. He is also an elected member of the American Academy of Arts and Sciences. Hill received a DPhil in chemistry from the University of York, England.
DON'T MISS OUT. GOOD NOTES delivers to your inbox.