Reaching Our Next Level of Excellence
Effective philanthropy is based on building meaningful, long-term relationships. Our work relies on understanding our donors, their passions and interests, significant life events, and the change they want to see in the world. In the Office of Advancement, we personally engage donors in U of U Health's work by demonstrating the impact of their giving—whether that's meeting a student who benefitted from their scholarship, a researcher whose groundbreaking work they enabled, or hearing the impact of community programs they have funded.
This last year, we quickly pivoted from in-person meetings and events to virtual engagement strategies. Because many of our donors may not be tech-savvy, this proved challenging at times. We are already wondering what our post-pandemic "new normal" will look like. Will people be hesitant to gather for large events like Alumni Weekend? Will people expect a virtual option for gatherings? Are we able to accommodate a more flexible work environment for our employees?
Record Year for Advancement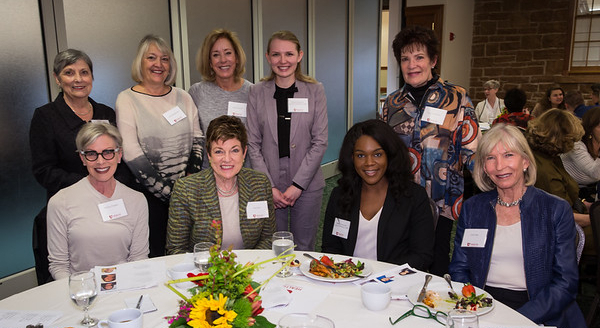 Fiscal year 2020, which included the first seven months of COVID-19, was a record year for the Advancement Office. We raised more than $337 million. These totals include funds raised by the Huntsman Cancer Foundation and the Moran Eye Center, as well as a $150 million gift from the Huntsman family to establish the Huntsman Mental Health Institute. The Huntsman gift was the largest ever raised by the university. In February 2020, we reached our comprehensive campaign goal of $1 billion, two and a half years ahead of schedule. Our team accomplished these remarkable results with a cost of fundraising at 5.7 cents per dollar raised—dramatically lower than the Association of American Medical Colleges (AAMC) average of 15 cents per dollar raised. We have a remarkably talented, efficient, and effective team.
Our strength in philanthropy is our great people. We have an amazing team of experienced development professionals who are dedicated to achieving the priorities of the hospitals, clinics, schools, and colleges and advancing U of U Health. We are fortunate to work with wonderful care providers, researchers, and educators whose incredible work inspires our donors.
Opportunities for Growth
While we are making great strides, we still have incredible opportunities for growth. Increasing alumni engagement is one of my top priorities. Kellie Esters was recruited a year ago as our new Senior Executive Director managing the fundraising efforts of the five schools and colleges. Since onboarding in March 2020, Kellie has created a strategic vision for engaging the 43,000 alumni of U of U Health. With approximately five percent of these alumni contributing to U of U Health, her goal is to increase major gift activity in tandem with a new regional program to meet with alumni across the country, host regional events, and create first-class collateral materials. We are excited to launch this program as soon as travel restrictions are lifted.
We continue to grow our grateful patient program by providing our Partners in Gratitude training for care providers and working closely with physicians and grateful patients. To date, more than 90 physicians and providers have completed our Partners in Gratitude grateful patient training program, resulting in 111 providers referring 364 grateful patients and raising $8 million since the program's inception in 2019. In FY22, we plan to continue training two cohorts of 30 care providers each. We will also create a Physician Champions Committee to advise us regarding the future development of the program; launch a task force of physicians, advancement staff, and leaders to develop a set of ethical guidelines directing the continued development of this program; and create and launch a navigation assistance program for friends and donors.
Of course, one of our most important priorities is to finish the fundraising for the new School of Medicine building. We have raised $113 million toward our goal of $185 million. Many of our Advancement team members from across the university are working together to achieve this goal.
Latest Strategies
In FY20, we raised $10.4 million in donations that supported University Hospital buildings, facilities, and equipment, along with an additional $5.3 million for patient and outreach programs. We would like to reignite efforts begun prior to the pandemic to better integrate Advancement personnel into the hospitals and clinics to gain a deeper understanding of their short- and long-range priorities and develop strategic donor strategies to meet these needs.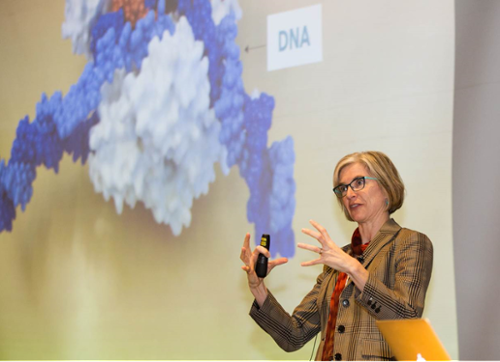 During the past year and a half, U of U Health and the University of Utah have worked closely to create a One U approach to Advancement. In February 2020, administrative staffs of both organizations moved into a common office to facilitate closer communication and collaboration. The two staffs are now working together on a number of joint initiatives, including the launch of campaign refresh efforts focusing on the last two years of the campaign, a new system for customer relationship management, planned giving outreach and engagement, and foundation relations. The ultimate goal is to share resources and to encourage many more One U multi-disciplinary proposals.
As it is at U of U Health and throughout the entire campus, Advancement is prioritizing initiatives for Equity, Diversity and Inclusion. We consider an inclusive climate vital for both our staff and donor base.
Teamwork and Collaboration
Teamwork and collaboration are extremely important to me. Whether it's engaging in dialogue with a donor or working with colleagues, I believe the best ideas and solutions are born from an open exchange of ideas and viewpoints.  Sometimes an impassioned debate can be a good thing. In academic work, I believe the most inventive solutions to big issues often arise when multi-disciplinary teams work together at the intersection of their disciplines. These types of collaborations often generate big, bold ideas, which are exciting and inspiring to donors.
I was attracted to the University of Utah because of the entrepreneurial, collaborative environment and the drive I saw in everyone to reach the next level of excellence. I was excited to join an organization not resting on its laurels but rather striving to achieve more.
I enjoy working in a dynamic environment and building programs and organizations. U of U Health Advancement has been on a steep growth trajectory for the last several years. When I arrived three years ago, I was tasked with building the clinical grateful patient program. One of the most meaningful aspects of my job has been working with our grateful patients.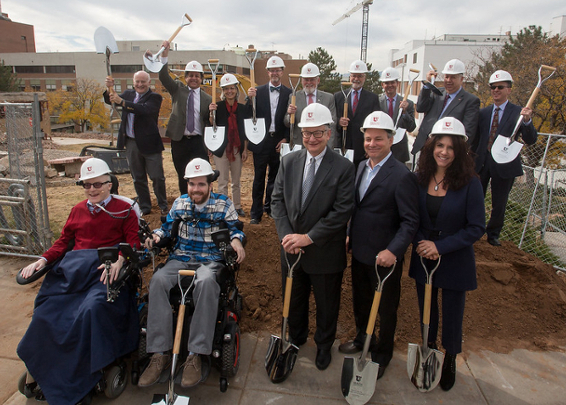 Often, physicians and care providers don't understand why a donor would want to give back. But people give out of a deep and profound desire to thank the people who saved their lives or the life of a loved one, to help others who are suffering in a similar situation, or to find power in a time of desperation or grief. Their stories are powerful and moving. I am grateful that I can be a small part of their amazing testimony.
Our alumni are also incredibly important to us. Many give out of a sincere appreciation for the opportunities made possible by their excellent education and scholarships or other aid that they received while in school. They are motivated to unselfishly pay it forward to the next generation of health professionals by easing the burden of tuition, advancing the field of knowledge, or providing state-of-the art equipment and facilities.
Generous Community Support
It is my hope that University of Utah Health, especially the hospitals and clinics, know that the community is behind them. The COVID-19 pandemic illustrated first-hand the importance of having a world-class, research-driven, academic medical center in our community. Our donors recognize, now more than ever, the important work done by U of U Health: conducting groundbreaking research, practicing world-class health care, educating the next generation of care providers, and caring for our community. The outpouring of gifts, meals, notes, PPE, and other tangible items expressing gratitude for your work has been overwhelming and deeply appreciated.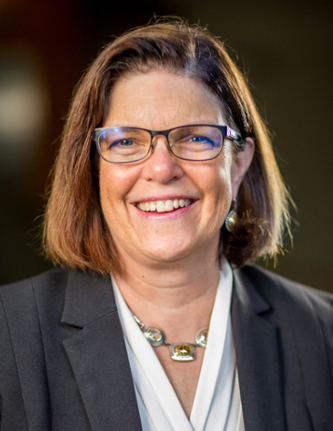 Marika V. Jones, MBA
Marika V. Jones is chief philanthropy officer for University of Utah Health. During a 25-year advancement career, Jones has raised funds for critical health care needs, research and student support, and community programs that have significantly impacted people's lives. Prior to joining U of U Health, she served in development leadership positions at the University of Michigan, Iowa State University, and UnityPoint Health System. Jones received a bachelor's degree in engineering at the University of Michigan and an MBA at the University of Chicago's Booth School of Business.
DON'T MISS OUT. GOOD NOTES delivers to your inbox.