Philanthropists Investing in Racial Equity
As a professor and lecturer who has been at the University of Utah for more than 27 years, I recognize the need for national organizations to invest in helping institutions of higher education become truly anti-racist and more equitable in all areas. Leaders from the Kresge Foundation, Craig H. Nielsen Foundation, TIAA Financial Services, and Rockefeller Brothers Fund discussed this topic at the last Friday Forum on Racism in Higher Education.  
Panelists Caroline Altman Smith, Kym Eisner, Corie Pauling, and Valerie Rockefeller emphasized that the message of racial equity on college and university campuses needs to come from the top and be communicated across the system. This "multiplier effect" is the most efficient way to reach all members of the community with a consistent message.
All four organizations share a visible commitment to making a college education accessible for everyone by supporting institutions that lead with equity. Through their racial philanthropic support, they aim to make equity a priority by creating important initiatives that look at policy, infrastructure, and other data-driven factors impacting equity for all in higher education.
Funding for Underrepresented Students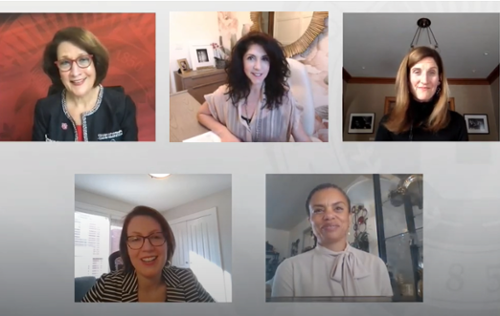 Corie Pauling, Chief Inclusion and Diversity Officer for TIAA Financial Services, explained, "As a financial services organization that specializes in higher education, we know that financial inequity affects how many students from underrepresented communities can afford to attend college, and we want to do something about it—including offering substantial scholarship funding for qualifying students of color."
In an effort to create a racially and ethnically diverse student body, the University of Utah offers 20 Opportunity Scholarships every year to qualifying students from underrepresented communities.
By seeking foundation support and other alternative sources of funding, U of U Health and  Equity, Diversity, and Inclusion can collaborate to offer more of these scholarships. Foundation grants could also benefit programs like the Health Professions Academy, a four-year cohort program for area high school students. In their third year, students have the opportunity to visit the campus and explore different options for becoming health care professionals.
The Many Forms of Inequity 
Panelists also discussed how inequities feed into one another, citing how racial protests of the 1960s led to the women's movement in the 1970s and eventually the LGBTQ movement.
From my perspective as a professor, educational inequity is born out of a series of other inequities, including racial, financial, socioeconomic, health, and disability. Black and brown people tend to face more inequities, making access to higher education much more challenging. Removing or minimizing these inequities will improve both student and faculty recruitment.
Inequity even exists in charitable giving. As pointed out by Caroline Altman Smith, deputy director of The Kresge Foundation's Education program, we tend to go overboard recognizing large gift donors but seldom acknowledge smaller donations made by individuals and organizations that are really committed to making a difference with what they can afford to give. Smith suggests that all donations should be recognized equally.
What We Learned in 2020  
It took a tragic event last year, the murder of George Floyd, for the world to wake up and face racial injustice. It was a watershed year in which people actually began paying attention to racial issues. I believe 2020 moved people from not being racist to being anti-racist.
The University of Utah community is committed to being anti-racist. My connection to this work is very personal since my mother, Afesa M. Adams, PhD, was the U's first "Diversity Officer." She was hired in 1984 as the Associate Vice President for Academic Affairs and helped to establish many important initiatives that are still thriving. Today, we are fortunate to have phenomenal Equity, Diversity, and Inclusion leaders diligently working to introduce and implement anti-racist initiatives, hosting informative, community-wide events, and inviting diverse voices to speak.
It is critical that we maintain this momentum, not only across our campus, but across our community. We cannot lose sight of how far we have come and where we want to go.
---
All U faculty, staff, and students are encouraged to participate in the March 26 Friday Forum on Racism in Higher Education and submit breakout session proposals.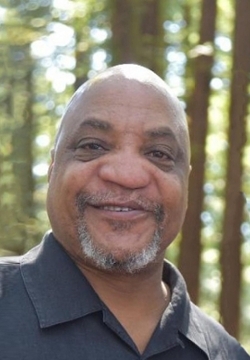 Steven A. Bell, PhD, TRS, CTRS
Steven Bell is an associate professor in the Department of Occupational and Recreational Therapies. Bell contributed to the development of the Recreational Therapy (RT) degree program and served as the clinical education coordinator, coordinator of the Therapeutic Recreation (TR) emphasis, and coordinator of cooperative education in the Department of Parks, Recreation, and Tourism. He serves on numerous departmental and university committees, including the Office of Health, Equity, & Inclusion Committee and as co-chair of the College of Health Diversity Committee.
DON'T MISS OUT. GOOD NOTES delivers to your inbox.