The Power of Storytelling
As a nation and a community, we have been tested by the COVID-19 pandemic. Keeping ourselves and our families healthy and safe has challenged many of us like never before. While the pandemic has caused grief and tremendous uncertainty, it helps to embrace stories that focus on handling sadness and fear with grace and humor. Stories that can inspire new attitudes—particularly toward mental health, social connection, and the importance of resiliency.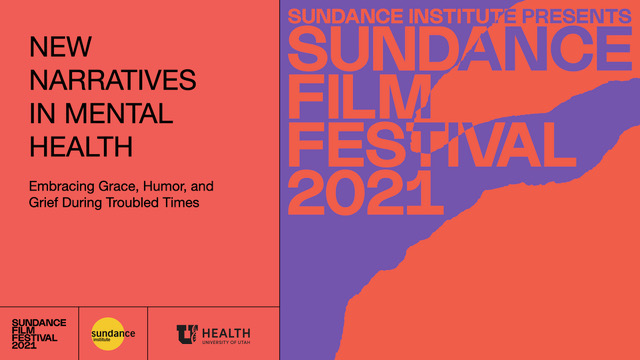 During the Sundance Film Festival, I had the opportunity to participate in a panel discussion with four accomplished filmmakers. We talked about the powerful combination of science and storytelling to influence mental health and foster resiliency in these troubled times.
The event, "New Narratives in Mental Health: Embracing Grace, Humor, and Grief During Troubled Times," was moderated by film producer Geralyn Dreyfous, founder and board chair of the Utah Film Center. "We're now in an age of biotech and data," she said as the session began, then asked panelists what kind of stories can be told in an era defined by digital communication. Referring to the great themes and lessons of storytelling throughout history, Dreyfous wondered, "What is this COVID period teaching us about resilience, endurance, and grit? What do we hold onto?"
Therapeutic Stories of Family Life
Kirsten Johnson is a filmmaker whose documentary about her psychiatrist father's struggle with dementia premiered at last year's Sundance Film Festival. The purpose of Dick Johnson Is Dead, Kirsten explained, was to prepare her, and people in a similar situation, for witnessing deterioration and death from conditions like Alzheimer's and dementia. She pointed out that in a COVID world, we are not able to prepare for death. "Humans need anticipatory grief," Johnson said—and one of the terrible aspects of the pandemic is, "COVID has robbed people of preparing for death." She thinks right now, there is "a lot of unacknowledged grief." Creating with her father a film where they act out, at times, a multitude of outrageous potential death scenarios was a comfort for her and, she hopes, for some who may be in a similar struggle. She would like to help people "handle fear of what they may be about to lose." She went on to say, "More than ever right now, people need permission to laugh and cry simultaneously. Everyone who has seen the film has reported that is what happens to them—they laugh and cry."
The Sundance panel delved into another documentary that focused on an aging parent, What Would Sophia Loren Do? Panelist Regina K. Scully is the film's executive producer, and it was directed by panelist Ross Kauffman. Regina described the documentary as a love letter to her mother and her mother's resilience: "My mom has said, absurdly: I can take this woman—Sophia Loren—who's been an idol to a lot of the world and have her be my personal guide."

Her mother Nancy, an Italian-American grandmother and lifelong film buff, provides a lesson in keeping one's perspective. "The film gave my mom permission to talk about the truths of her life," Regina said. "Memories were unlocked. It allowed her to tell her stories. Mom takes herself lightly, even though she has experienced so many difficult things in her life." And now, for the last chapter of her life, she's living in a pandemic. The film is a celebration of endurance. Regina asked, "How many of us have had things happen to them with which they had no control? No matter what, you have to go forward."   
Both of these documentaries about parents late in life, Dick Johnson Is Dead and What Would Sophia Loren Do?, are therapeutic. They offer stories about people who are loved and admired by those who know them most of all. The filmmakers are keeping them alive and keeping their memories of them alive through storytelling; telling and re-telling those stories to audiences who may make good use of the stories. At the Sundance panel, Regina said, "Our stories give us voice­—and for people watching the stories, it gives them voice, too." Maybe the films will spark others to collect their own life stories, which can be told and passed along. Indigenous cultures have been doing this for ages. That was how they healed one another and how they healed themselves—through story. What makes humans unique is storytelling. Not just with film but with art, music, and paintings.
Stories With a 'Call to Action'
Along with bolstering healing and resilience and providing healthy perspectives, storytelling can be a powerful call to action. Panelist Ross Kauffman, who directed What Would Sophia Loren Do?, also showed us two other short films. With Geralyn as a producer, he directed a documentary that our community knows well. One in a Million premiered at Sundance Film Festival in 2019. It was an effective call to action. It told the story of University of Utah Health pediatrics professor Lorenzo Botto, MD, and an interdisciplinary team of specialists and researchers at U of U Health. Through genetic sequencing, the team discovered how to treat a young boy, Tyler, who had lost his ability to walk, see, and hear. His case confounded doctors until the U team isolated one consequential gene and Tyler's quality of life improved dramatically. One in a Million was shown to the Utah State Legislature and a bill was passed requiring the state to fund genetic sequencing for any child with an undiagnosed illness. The power of one short film. 
An earlier documentary Ross made, Fire with Fire, tells us about a team of researchers and scientists at Children's Hospital of Philadelphia who took a calculated risk to pit one fatal disease against another within the body of a six-year-old cancer patient left with no options to stay alive. The life-sustaining results of their medical trials shattered long-held expectations in the field of cancer research. The emotional pull of the story, told in just three minutes, made a huge impact on research donations at Penn Med, generating over a billion dollars of new philanthropy for pediatric leukemia since the film was made more than a decade ago. Again, the power of one little film. As Geralyn said, Fire with Fire is a perfect example of good science combined with good storytelling and the remarkable impact it can have. In three minutes, Ross was able to tell such a compelling story. You see so much compassion in that film and a lot of hope for the future. Ross found that emotional pull in the interviews he conducted for the film and that made it so effective, so compelling. 
What these artists do with storytelling is an effective way to communicate difficult messages. Storytelling can be used trailblaze important yet uncomfortable issues that society has ignored as well as to memorialize the courage and compassion of people who have to face unspeakable losses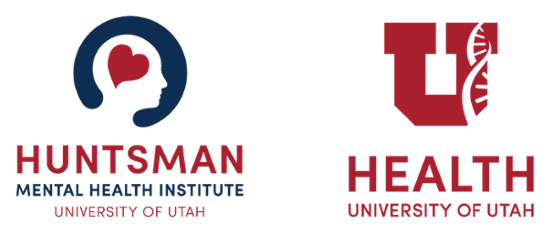 Part of being a human is to create that relationship with another person. We see the bond between the scientists and the patients they are working to save. We see strong family relationships in these films—healing relationships. Kirsten's dad and Regina's mom both enjoyed making a movie about themselves and watching it, their daughters told us. Kirsten says her dad, Dick Johnson, is much deeper into dementia now than when the film was made, yet still loves watching Dick Johnson Is Dead. "He's watched the film about him hundreds of time. It brings his home back to him, his office back to him, his friends back to him, me back to him. He laughs again."
One of my goals at Huntsman Mental Health Institute is to use the power of film and all the arts—as a tool for education, fighting discrimination and fear, as well as for a portion of treatment. I want to put something together where we have storytellers and filmmakers every year tackle issues of mental health, and depression, and Alzheimer's disease, and how we can better break down the stigma surrounding the illnesses. I believe it is through the power of storytelling that we can accomplish so much of what we want to do.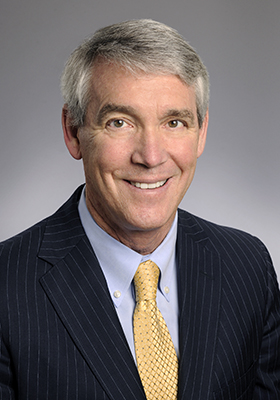 Mark Rapaport, MD
Mark Rapaport is the inaugural CEO of the Huntsman Mental Health Institute and Chair of the Department of Psychiatry at University of Utah School of Medicine. Previously, Rapaport was head of psychiatry at Emory University in Atlanta, where he co-founded the Emory Brain Center. Before Emory, he was professor of psychiatry at both Cedars-Sinai in Los Angeles and the David Geffen School of Medicine at UCLA. Rapaport was also on the faculty at University of California, San Diego where he received his MD degree and completed his residency.
DON'T MISS OUT. GOOD NOTES delivers to your inbox.