Reflections from 2020 AAMC Annual Meeting
Normally, Learn Serve Lead: The AAMC Annual Meeting is a bright spot of my November. This year, for the first time ever, it was a virtual experience. I did not know what to expect, but after attending the conference, it did not disappoint.
I attended the opening session, where AAMC President and CEO David Skorton, MD, and Board Chair Joseph Kerschner, MD, painted a picture of where we are in academic medicine and what challenges lie ahead. They spent considerable time discussing the health inequities laid bare by the COVID-19 pandemic and the issues faced by academic medical institutions as they confront and attempt to dismantle systemic anti-Black racism and anti-woman sexism. This set the stage for a most interesting meeting.
What it Really Means to Become Anti-Racist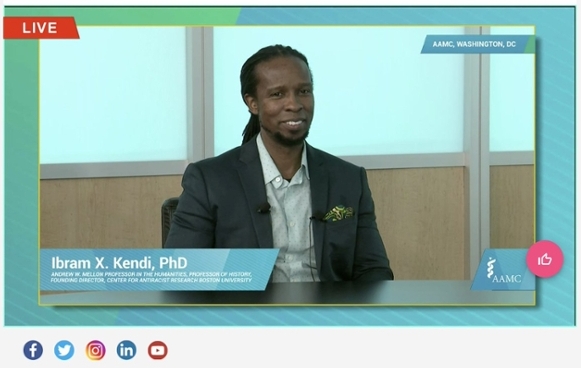 As an equity, diversity, and inclusion officer, I was most interested in the presentations dealing with anti-racism. I was looking forward to the session presented by Ibram X. Kendi, PhD, author of How to Be an Anti-Racist. Kendi emphasized some ideas from his book—specifically the idea that anti-racist work is by definition anti-sexist, anti-homophobic, and anti-Islamophobic. If it is not intersectional, it is not anti-racist. 
Kendi also stated that most academic medical institutions are now aspiring to be anti-racist, and many have made multiple public statements to that effect. However, he said that no one is anti-racist unless they are dismantling and replacing racist policies. While we may believe that we are becoming anti-racist, we cannot claim that identity until racist policies are dismantled and discarded. He challenged our use of so-called "objective" measures—particularly the score differential of standardized testing to assign value to potential students and residents—calling it a potent racist tool. He encouraged us to use more holistic measures to judge those whom we allow into the profession of medicine.
COVID-19 Vaccine and Health Inequities 
Anthony Fauci, MD, director of the National Institute of Allergy and Infectious Disease, gave a memorable talk on COVID-19. Fauci provided multiple examples of therapies available for the virus (steroid treatment, monoclonal antibodies, and remdesivir) and spent significant time discussing vaccines and their efficacy in preventing COVID-19 infection—as both the Moderna vaccine and the Pfizer/BioNTech vaccines released their preliminary efficacy results during this conference. He also dedicated some of his time to the discussion of health inequities that COVID-19 has made evident, issuing a call to increase our work as a nation toward addressing the causes of health disparities, in which systemic anti-Black racism plays a major role.
Black Men in Medicine 
Among the most moving of all of the sessions was one entitled. "Black Men in Medicine: Stories Behind the CV." This was probably the session in which I was most engaged. The speakers were Nathan Delafield, MD, Antwione Haywood, PhD, and David Wilkes, MD, with moderation provided by Norma Poll-Hunter, PhD, senior director of human capital initiatives at the AAMC. These three speakers provided an intimate look at their journey into academic medicine, its rewards, and its challenges. The overwhelming majority of the time, they spoke of the "minority tax": a manifestation of systemic racism in academic medicine, which is essentially the extra work placed upon Black and other faculty of color without renumeration. 
This led to an extended discussion on how minority taxes and gender taxes intersect, and how Black women are essentially excluded from conversations of gender equity. Many participants in that session reached out independently to U of U Health's Office of Health Equity, Diversity & Inclusion to learn more about the "minority tax." I was happy to share with them three papers we have published on the topic: "Abolish the Minority Woman Tax", "Addressing Disparities in Academic Medicine: What of the Minority Tax?", and "Addressing the Minority Tax: Perspectives from Two Diversity Leaders on Building Minority Faculty Success in Academic Medicine." We will be speaking with diversity leaders we met in this session during the upcoming weeks.
Decisive Step Toward Eliminating Systemic Racism in Medicine
The AAMC made a startling and incredibly meaningful announcement near the end of the conference. For decades, the AAMC award for Distinguished Service to Medical Education was called the Abraham Flexner award. While Flexner never completed a graduate degree, he was nonetheless hired by the American Medical Association to assess medical education in the United States. His 1910 report is said to have revolutionized medical education. His legacy includes the universal association of medical schools with universities.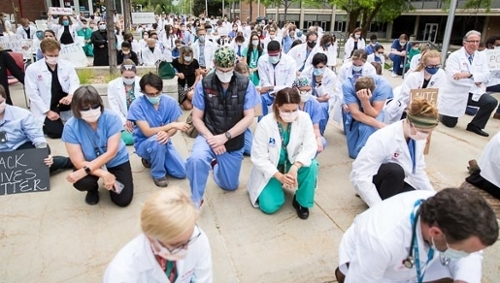 However, this year, the AAMC recognized that Flexner was a profound racist who believed that Black physicians' sole purpose was to keep "Black disease" out of the white population. He caused the closure of all but two Black medical schools, costing the US over 35,000 Black physicians, and his recommendation to select medical students from only society's wealthiest families has impeded our efforts to produce physicians from diverse backgrounds—essentially causing and worsening health disparities. The negative effects of Flexner's work caused the award to be renamed the AAMC Award for Excellence in Medical Education. This is meaningful because it is truly an anti-racist policy change. It gave me hope to see the AAMC taking decisive steps toward eliminating systemic racism in medicine.
For me, sitting through hours of virtual meetings is very difficult, and staying engaged is a constant struggle. This Learn Serve Lead Conference, however, was a truly inspiring experience. I left the last virtual meeting wanting more—and wishing that we could experience this conference more often. I look forward to next year's event, which was announced to be in-person, as an opportunity to share ideas and collect information that we can use to take our institution to new heights of excellence.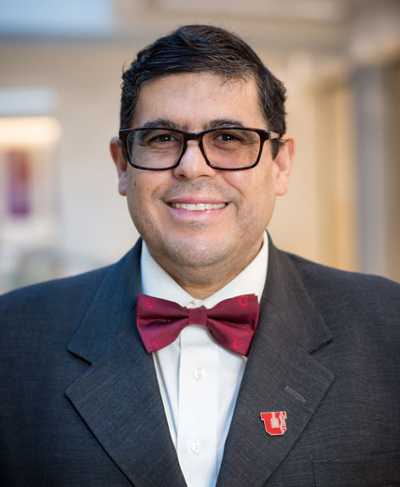 José E. Rodríguez, MD, FAAFP
José Rodríguez is Associate Vice President for Health Equity, Diversity & Inclusion at University of Utah Health, a professor in the Department of Family and Preventive Medicine, and a family medicine practitioner. Rodríguez has represented the university at national conferences, sharing the university's work and his research on diversity initiatives. Prior to his appointment at the University of Utah, he served as the co-chair of the Council on Diversity and Inclusion and the co-director for the Center for Underrepresented Minorities in Academic Medicine at Florida State University College of Medicine.
DON'T MISS OUT. GOOD NOTES delivers to your inbox.