Friday Forums Support Our Desire to Become An Anti-Racist Campus
As a university, we are moving forward with our One U vision for an anti-racist campus. To support the conversations and exchange of information our campus community needs to achieve this vision, Equity, Diversity, and Inclusion (EDI) launched Friday Forums on Racism in Higher Education.
Our goal with this free, monthly series is to provide participants with a wealth of resources for confronting and dismantling our inherently unequal structures. Every forum begins with a general session featuring nationally recognized leaders discussing actionable ideas for creating an equitable, diverse, and inclusive environment. Following the general session, participants can join one of three breakout sessions: "Let's Get Started" for those interested in developing actionable next steps to eradicating racism; "Hear Us" for those who want to express concerns about current challenges and recommend solutions; and "Moving the Needle" for anti-racist activists sharing models of success and best practices.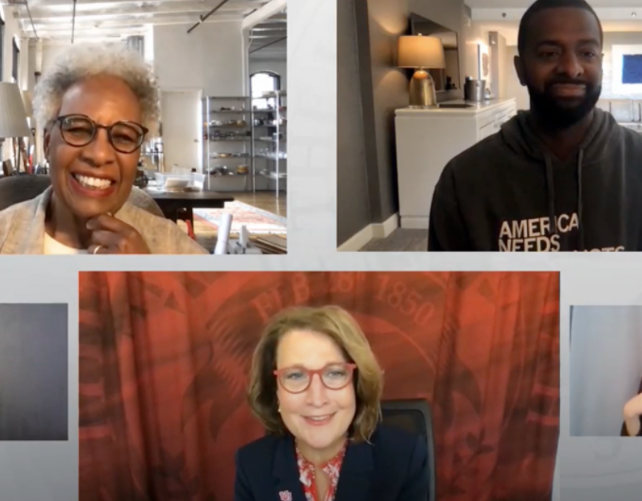 All U faculty, staff, and students, as well as members of the Utah System of Higher Education, our Pac-12 peers, and education professionals around the country are encouraged to participate and submit breakout session proposals.
At the launch of Friday Forums on September 25, EDI was thrilled to have University of Utah President Ruth Watkins serve as moderator for a discussion on Confronting Our Racism with historian and author Nell Irvin Painter, PhD, and attorney, political commentator, and politician Bakari Sellers. Painter and Sellers shared critical tools for helping institutions of higher education begin the process of understanding and eliminating racism in their systems.
Painter stressed the need for best practices in decolonizing the academic curriculum and providing ample resources and education for underrepresented students. She also emphasized that these students need allies within and outside of the system, as well as a safe place for discussion and exploration of ideas and solutions.
Sellers pointed out that this process starts at the top—with leadership, administration, staff, and faculty working to determine if the people within the institution represent the ideals needed to implement an anti-racist environment. He praised the efforts and steps we are taking toward this goal.
The Friday Forums series is an important step in positioning the University of Utah as a leader for equity, diversity, and inclusion. It demonstrates a visible commitment to truth, healing, and the building of an anti-racist campus. We were pleased to have nearly 600 registrants for the first forum. We look forward to that number growing as more areas of campus become involved. EDI will follow up with participating campus units to learn how we can support them at the ground level.
EDI is proud to partner with University of Utah Health system and School of Medicine offices of Health Equity, Diversity and Inclusion in the One U vision for an anti-racist campus. My friend and colleague José E. Rodríguez MD, FAAFP, associate vice president for Health Equity, Diversity, and Inclusion, sums up our collective approach with this: "We recognize that our success in combating and eventually eliminating systemic anti-Black racism can only be achieved when we work together, in lock step with the greater University of Utah community."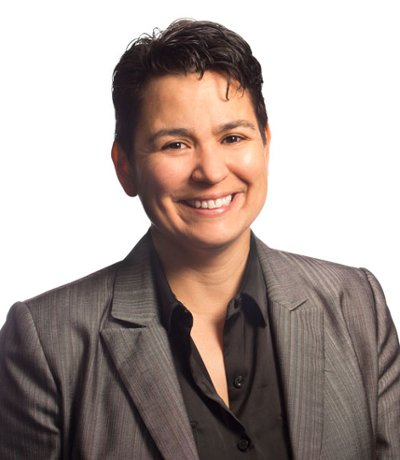 Mary Ann Villarreal, PhD
Mary Ann Villarreal is the inaugural vice president for Equity, Diversity, and Inclusion at the University of Utah. Villarreal provides strategic oversight of diversity and inclusion initiatives across the university's academic and health sciences campuses. She aims to foster a shared commitment to cultural transformation in practice, policy, and processes at the U and in higher education.
DON'T MISS OUT. GOOD NOTES delivers to your inbox.